Miniature Australian Shepherd Puppies For Sale
Please check back to this page for future puppy updates or contact us with any
questions that you may have. A nonrefundable holding fee of $200 is required to
hold and mark a puppy as sold for a particular family.
Scroll to the bottom of this page for pictures of past puppies.
This page was updated on 11/14/2023.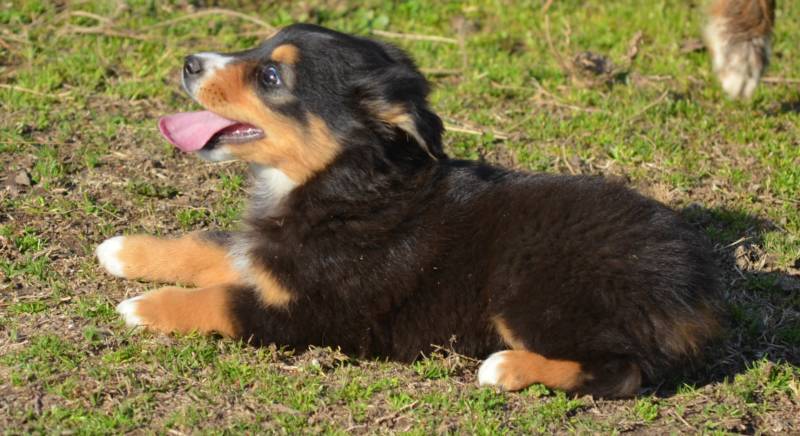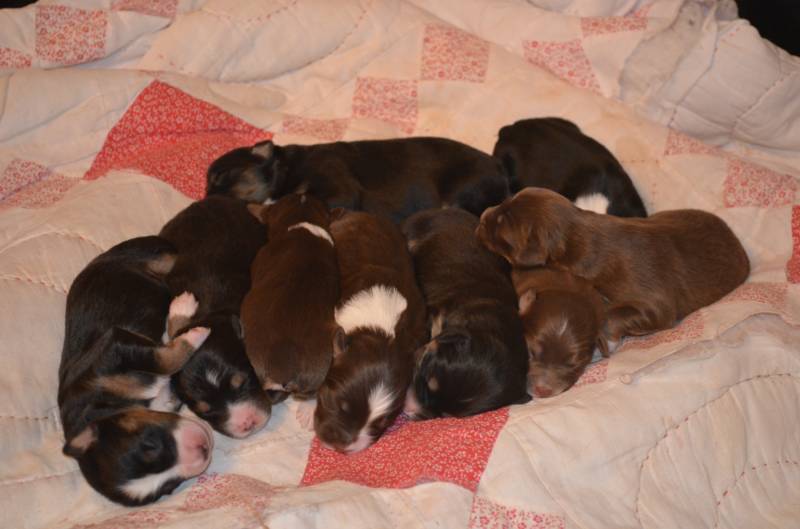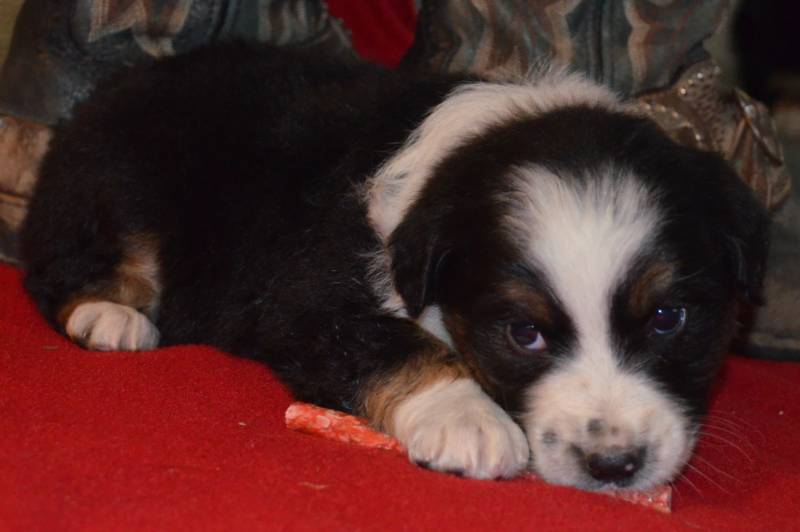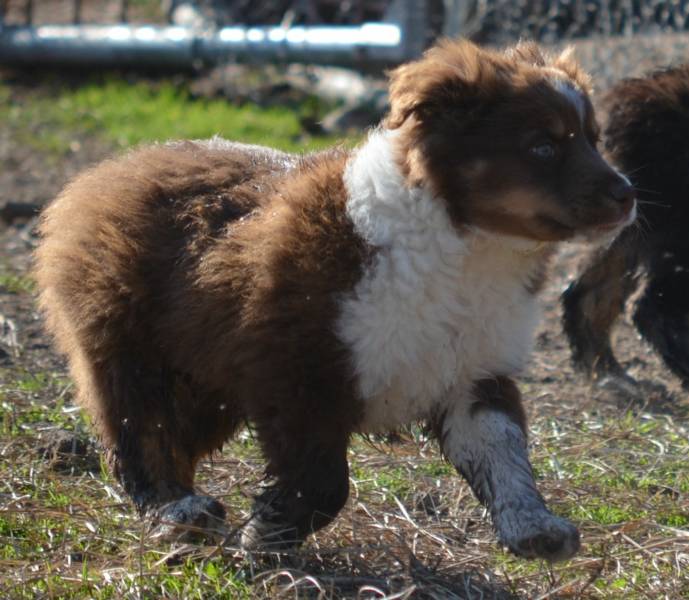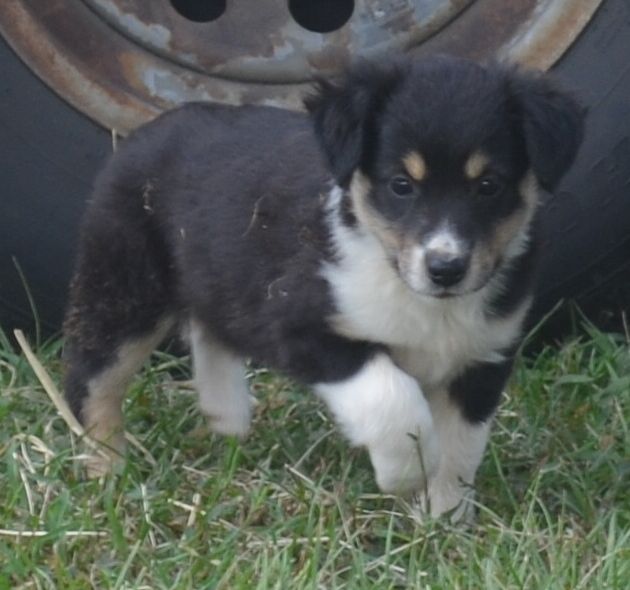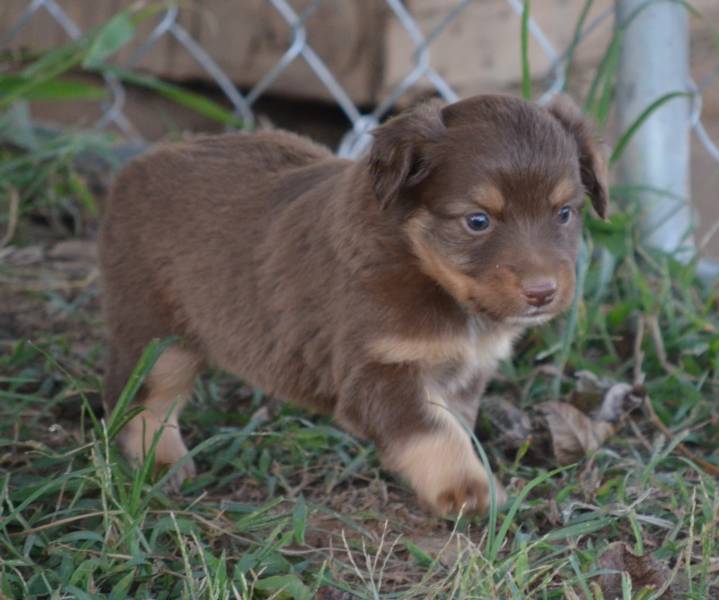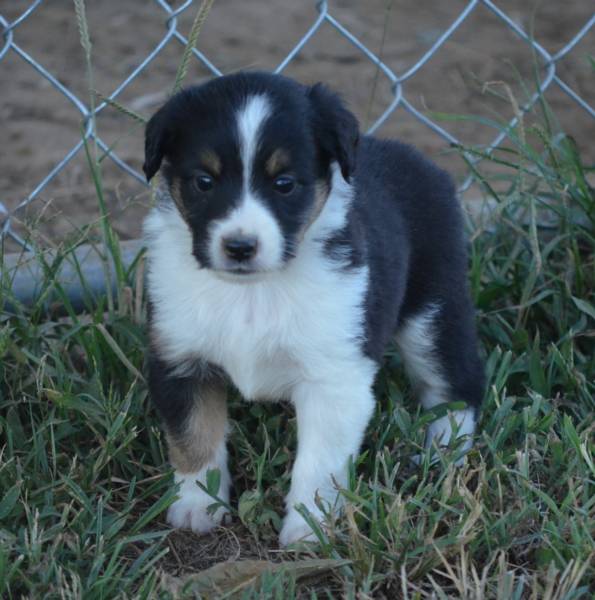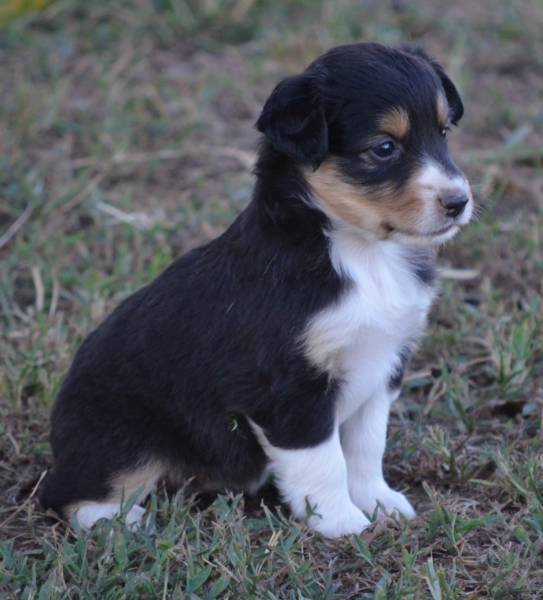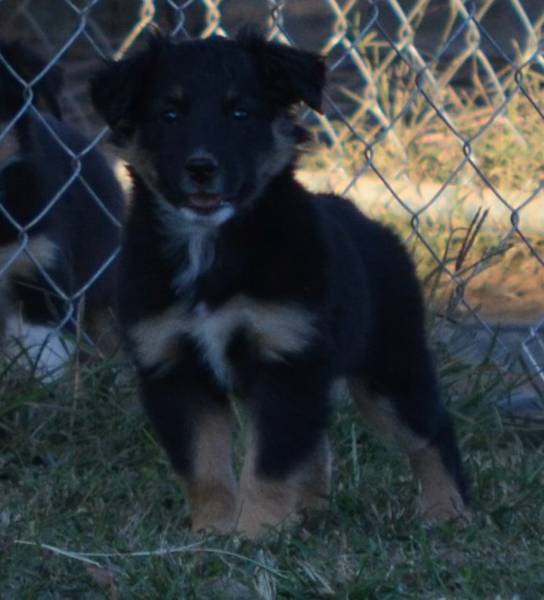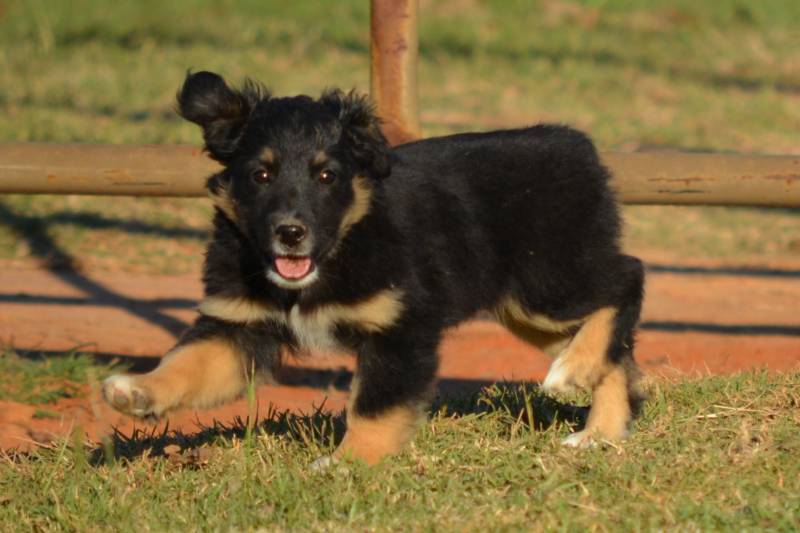 Below are a few of the past puppies that we have raised who have already been placed in loving homes. Some of these pups have gone on to the show ring and agility fields while others have made excellent family companions!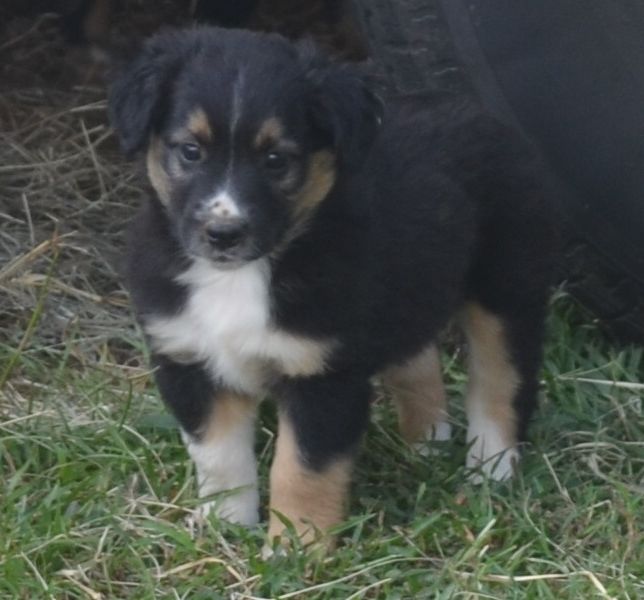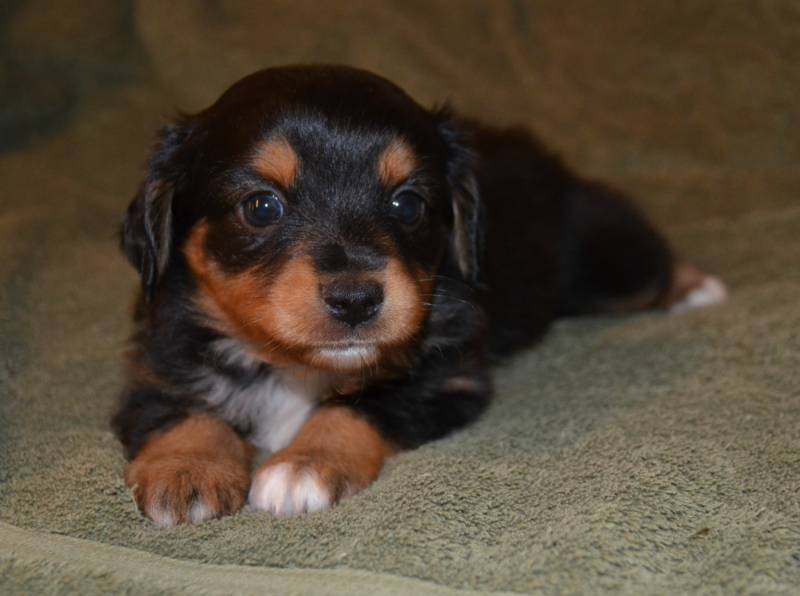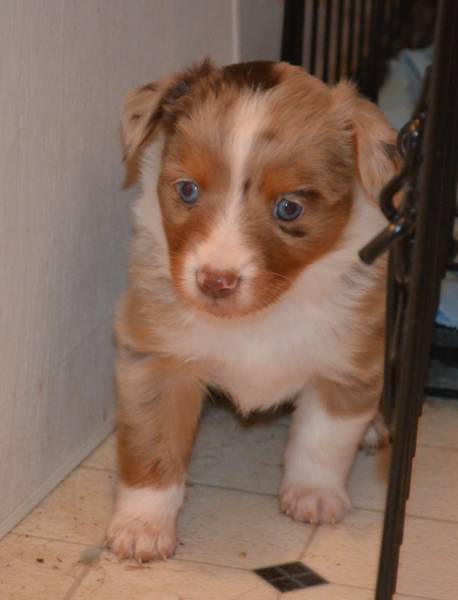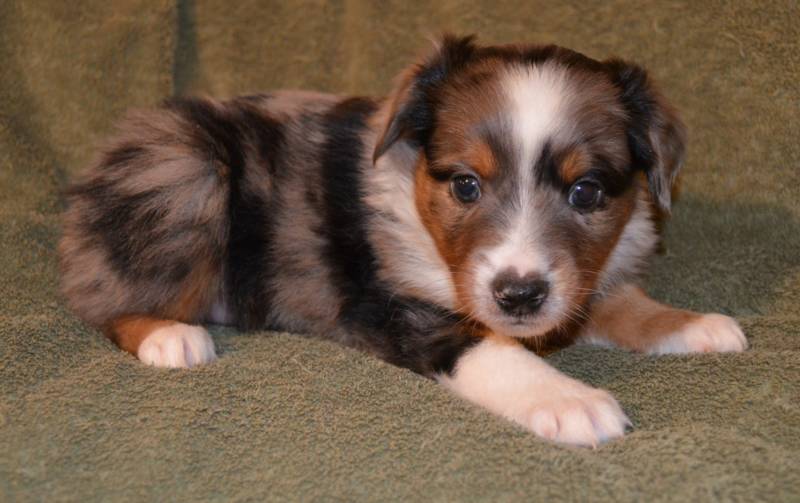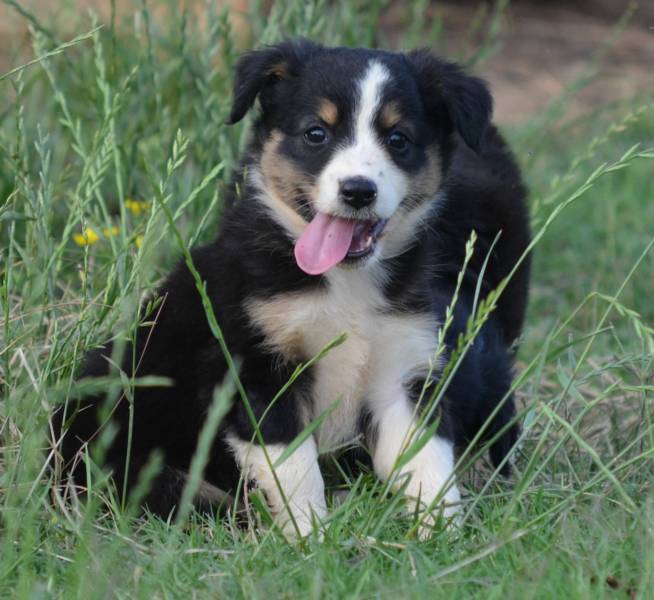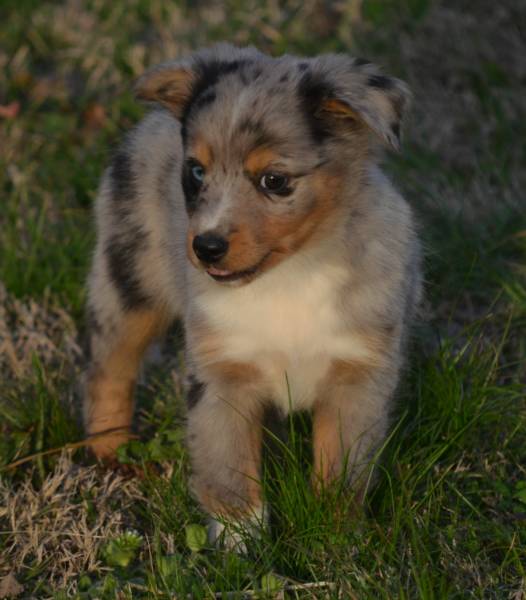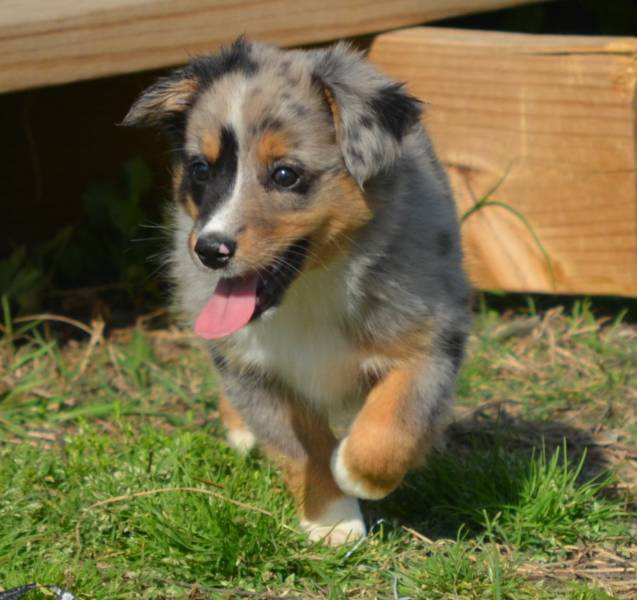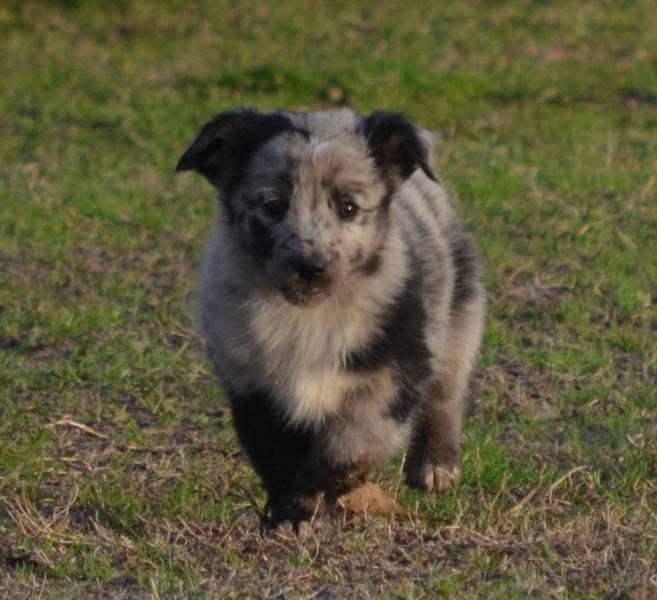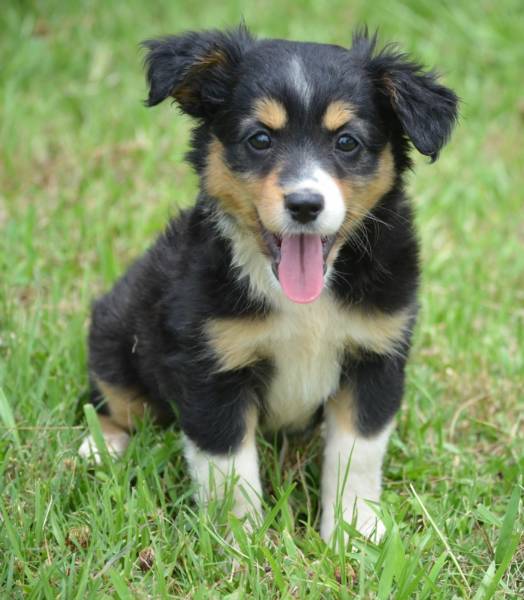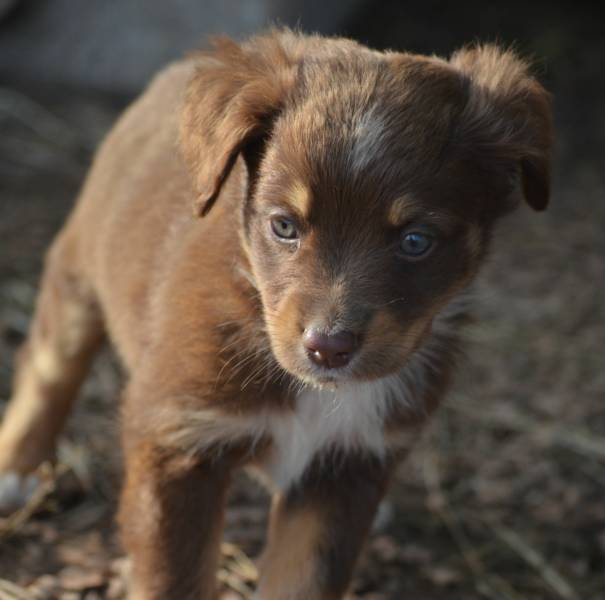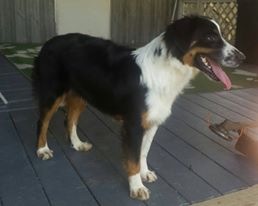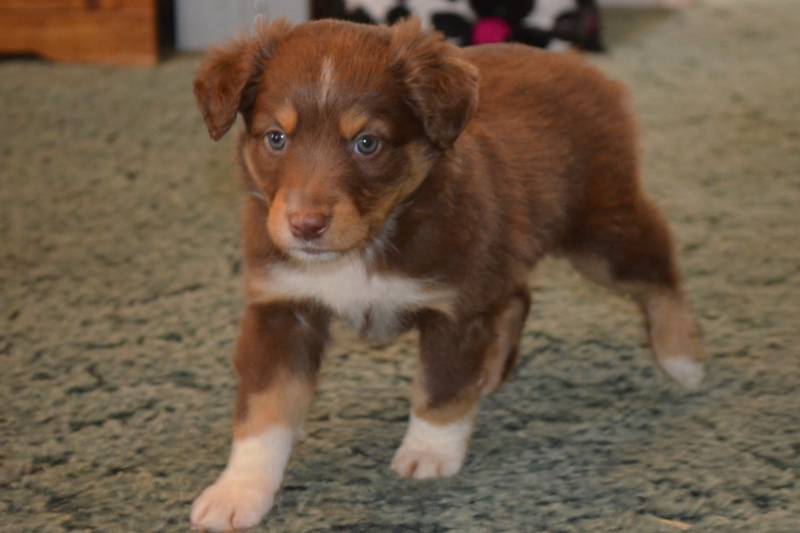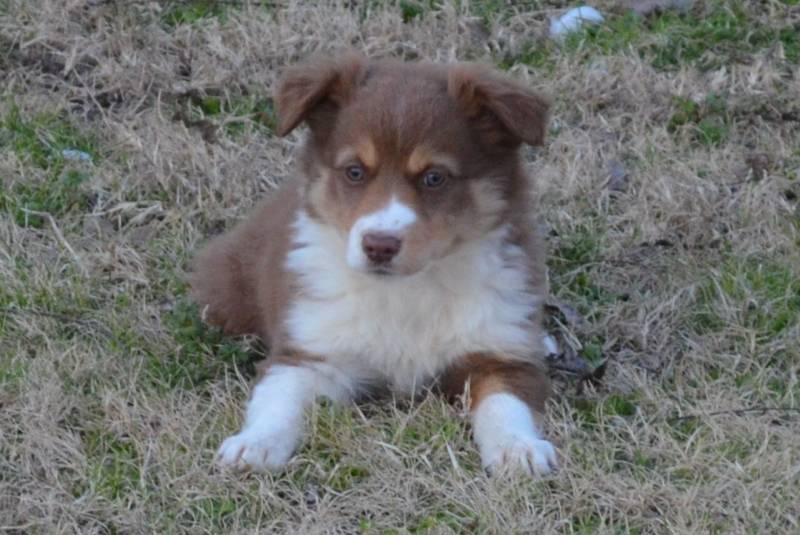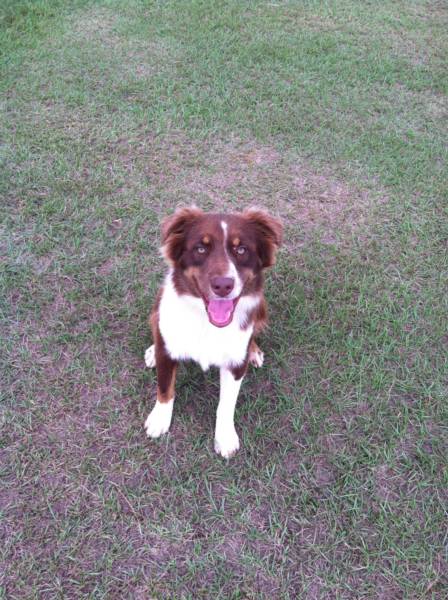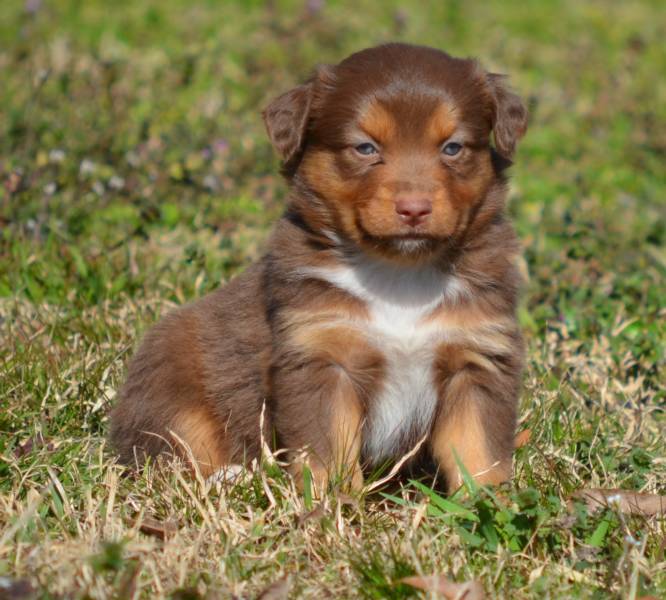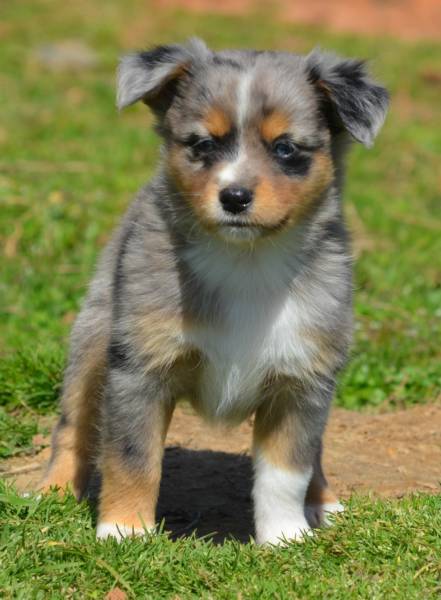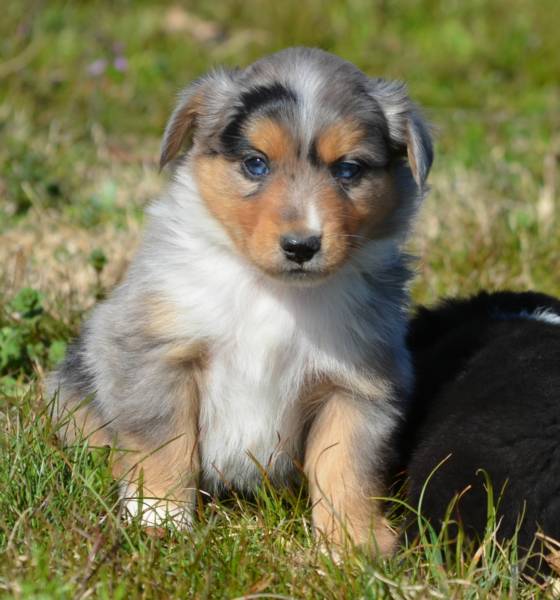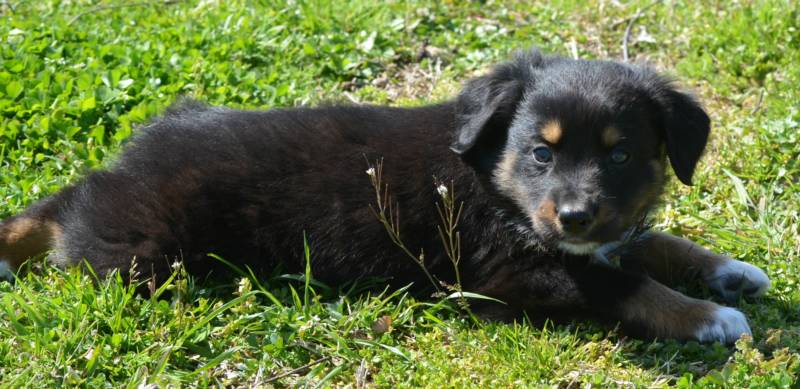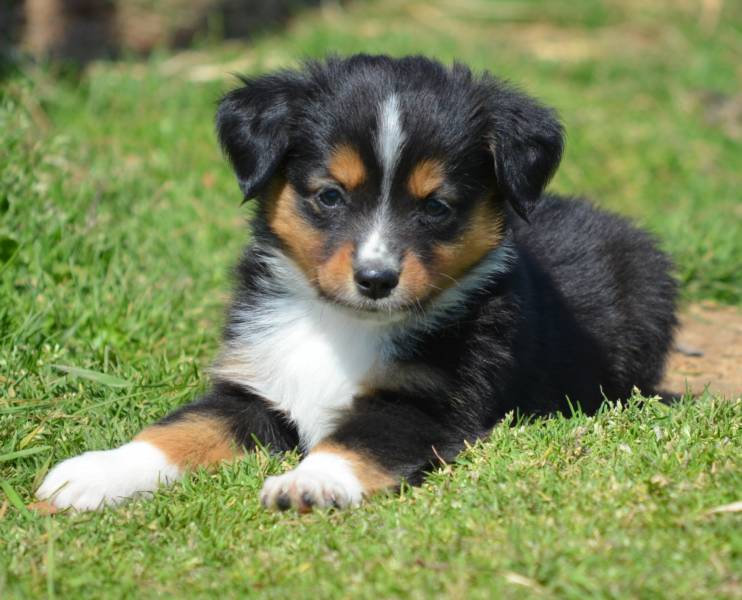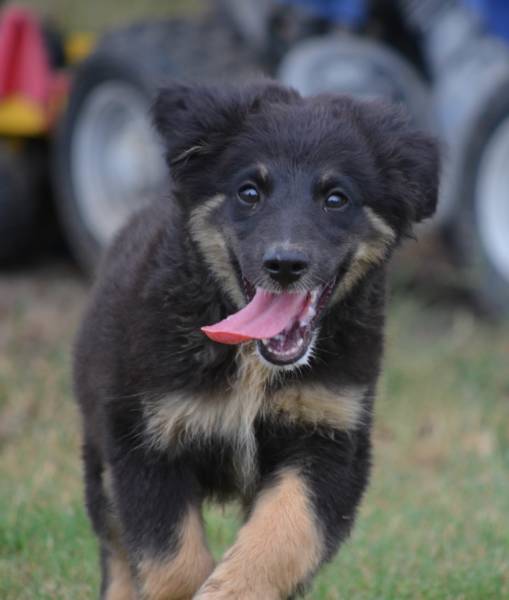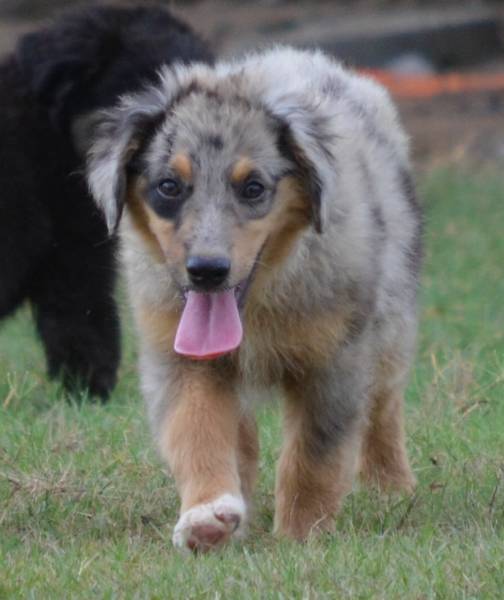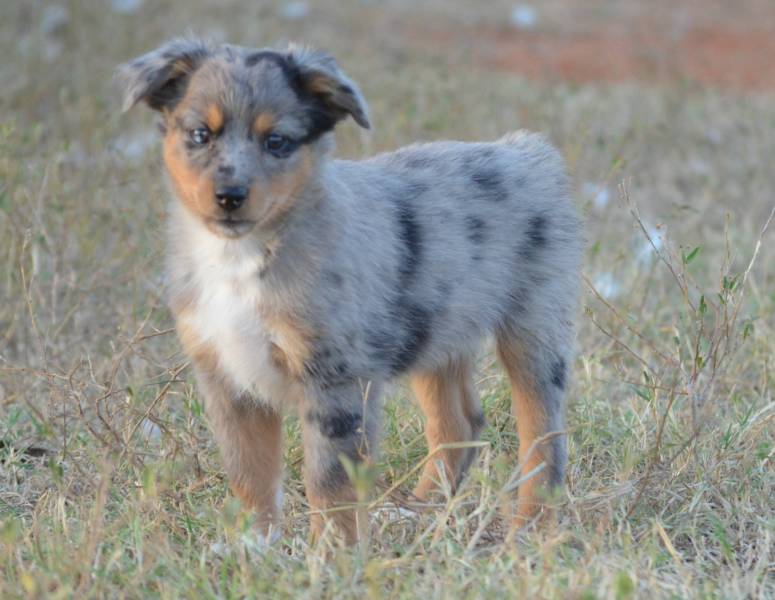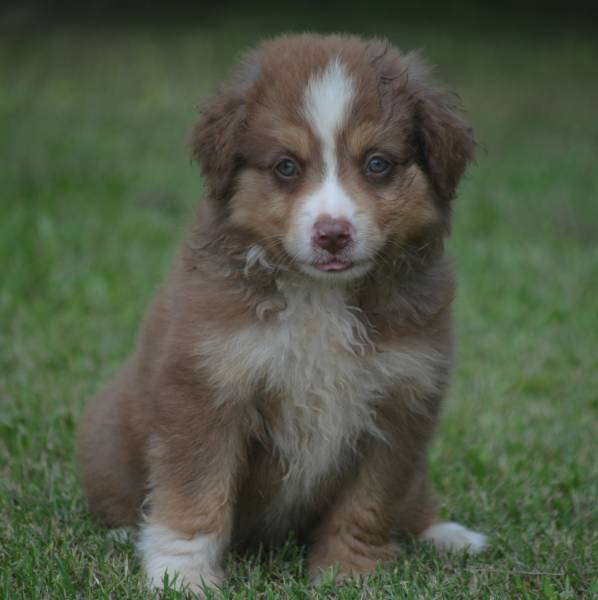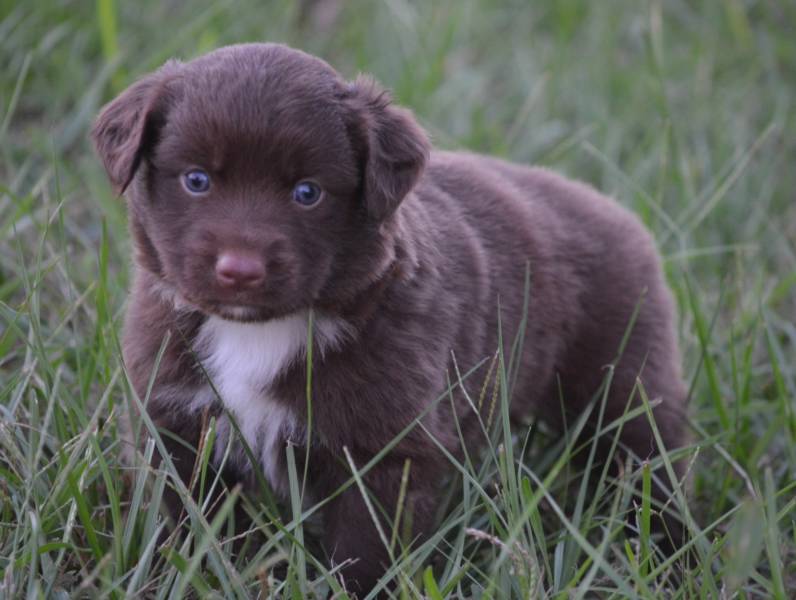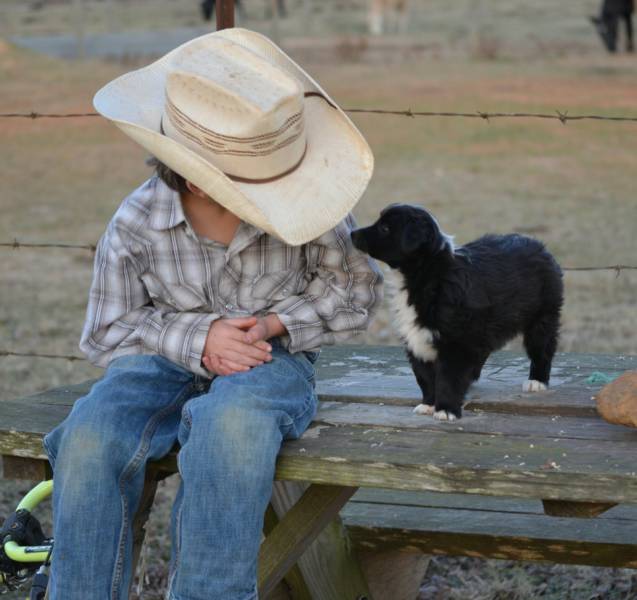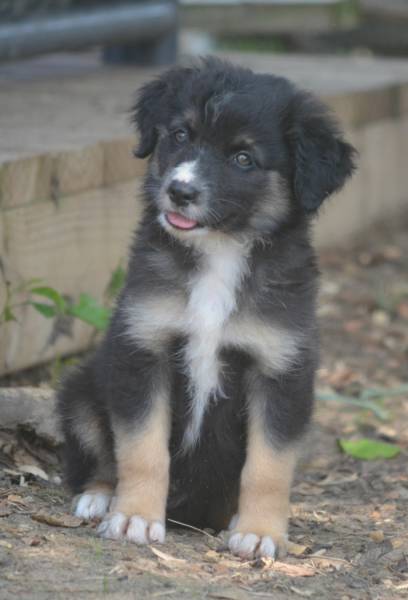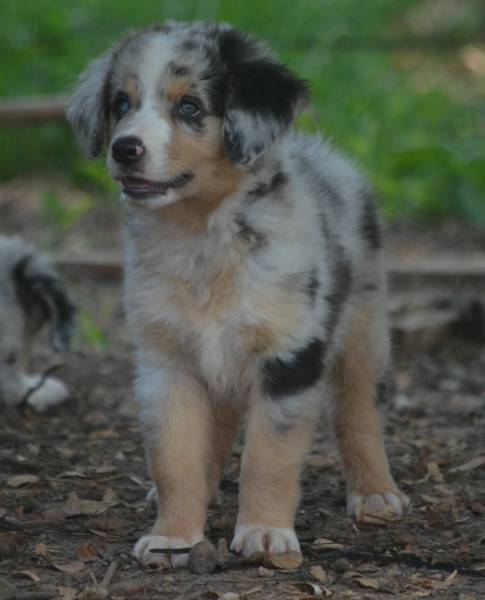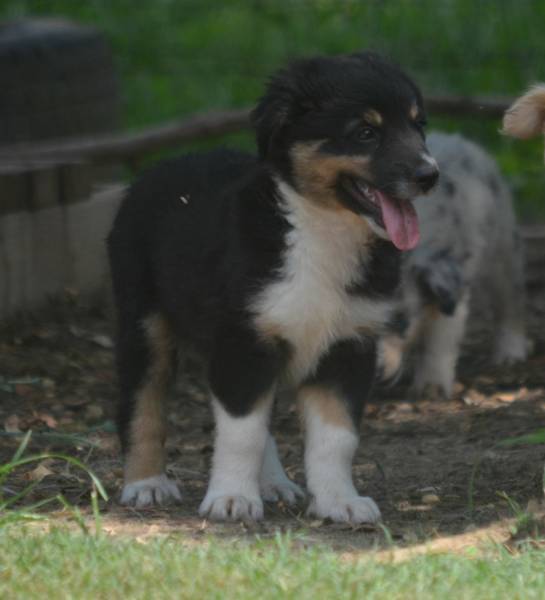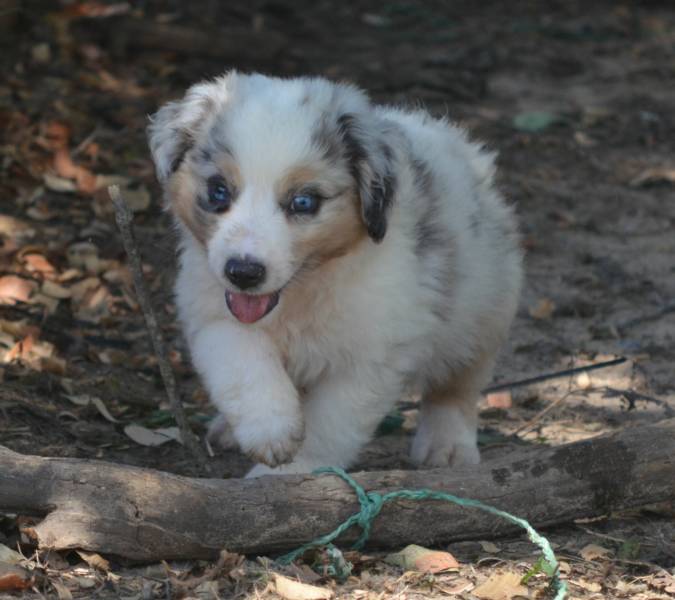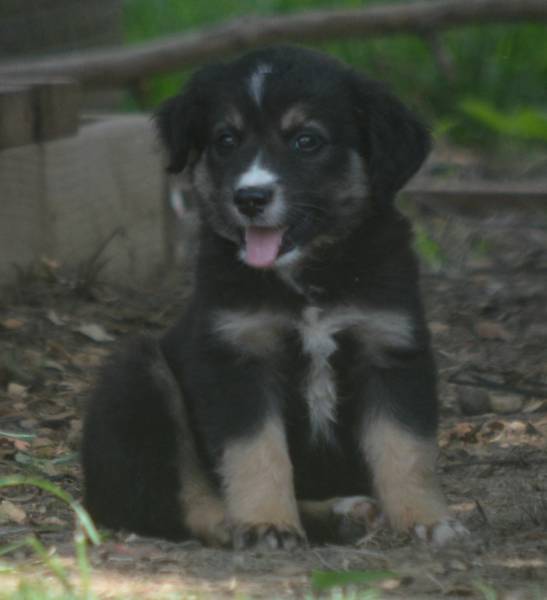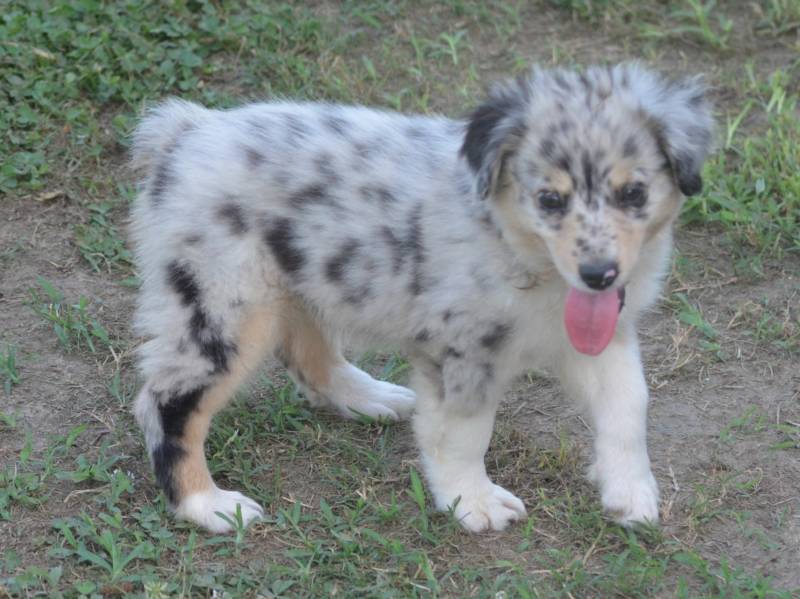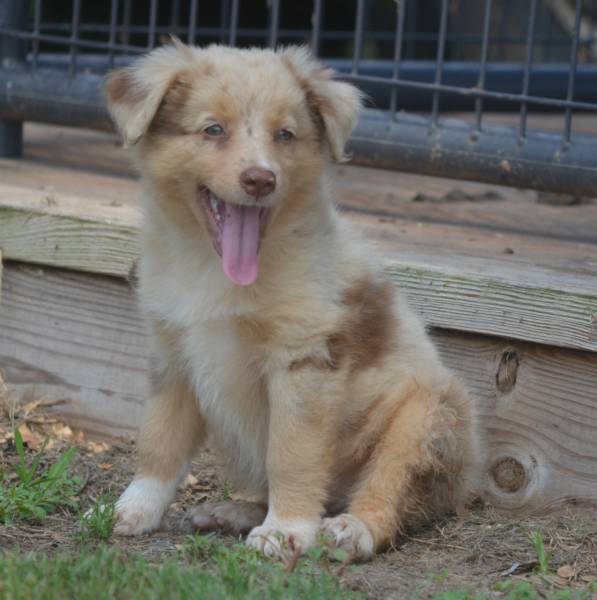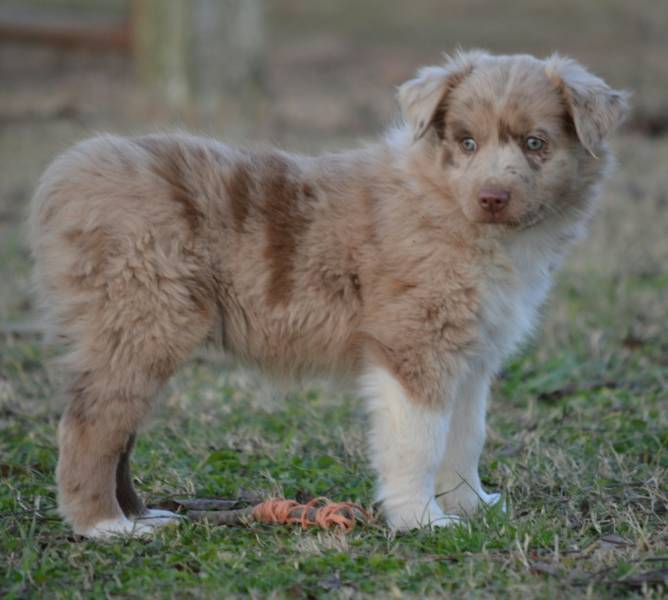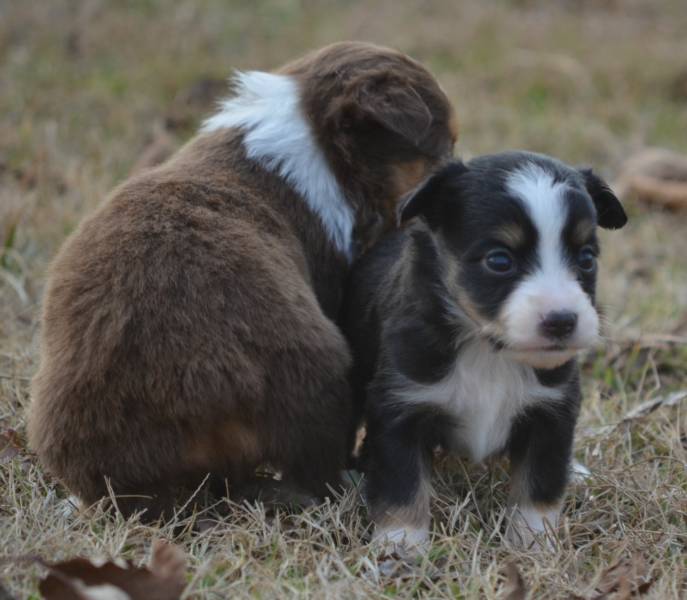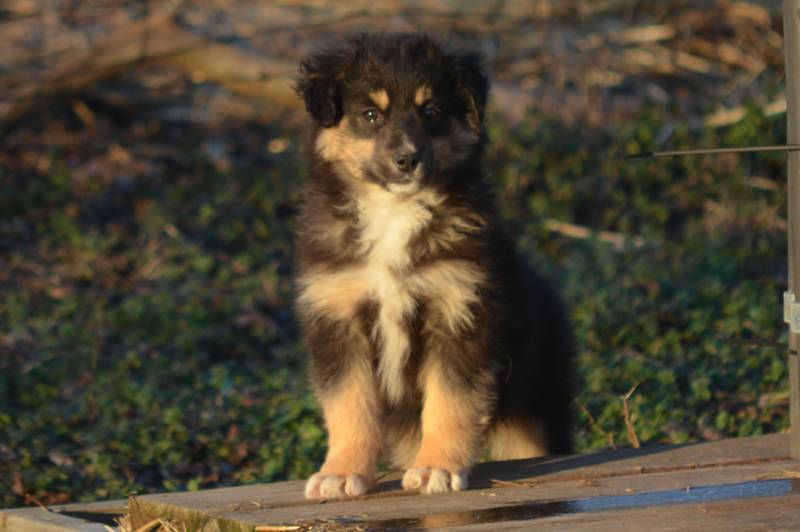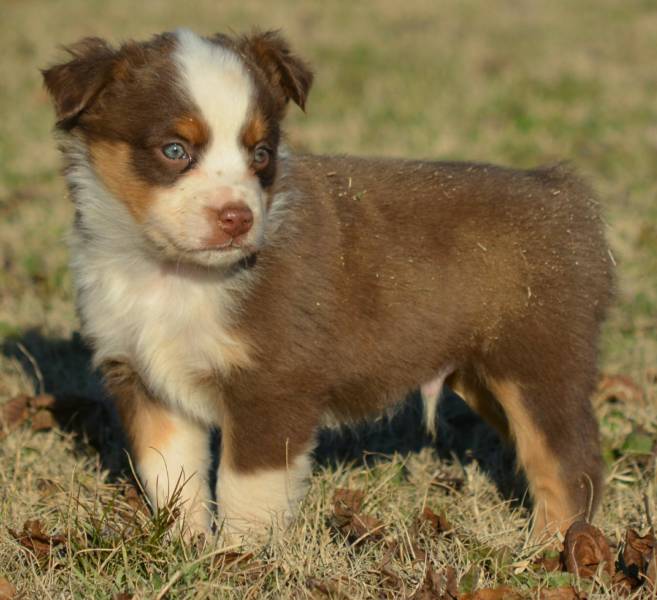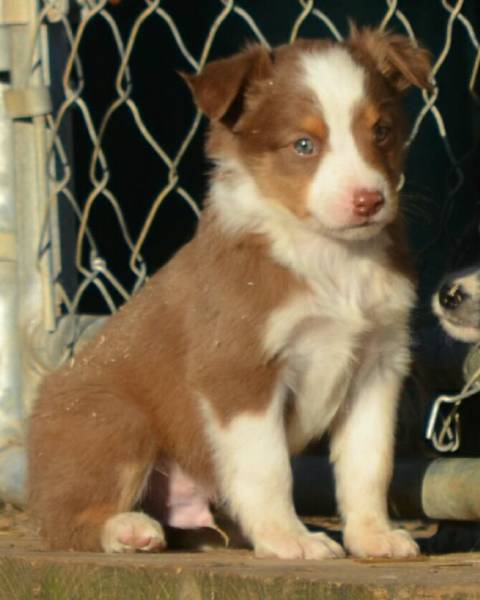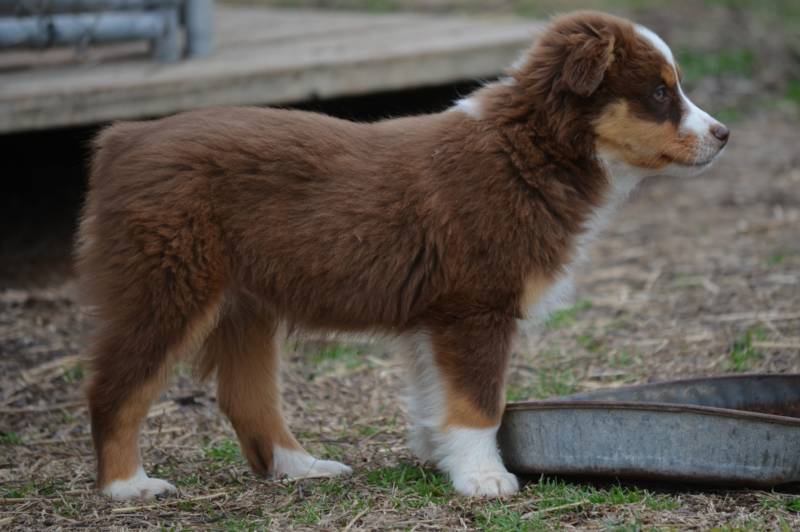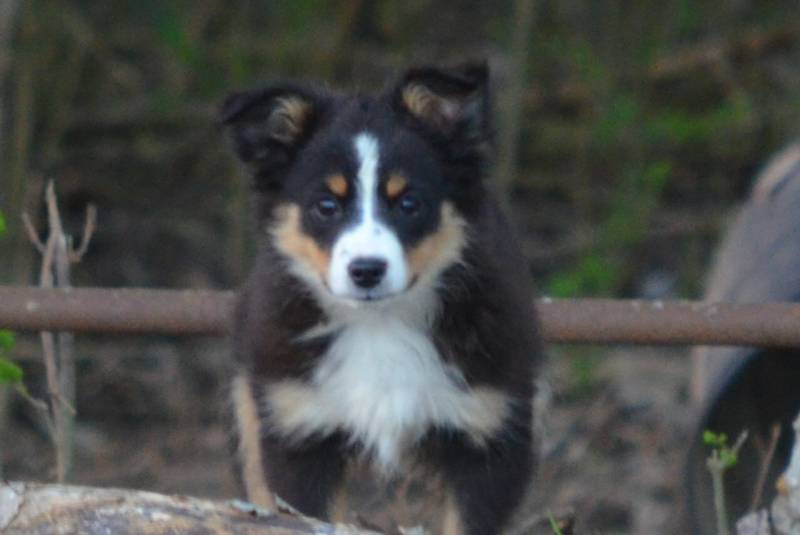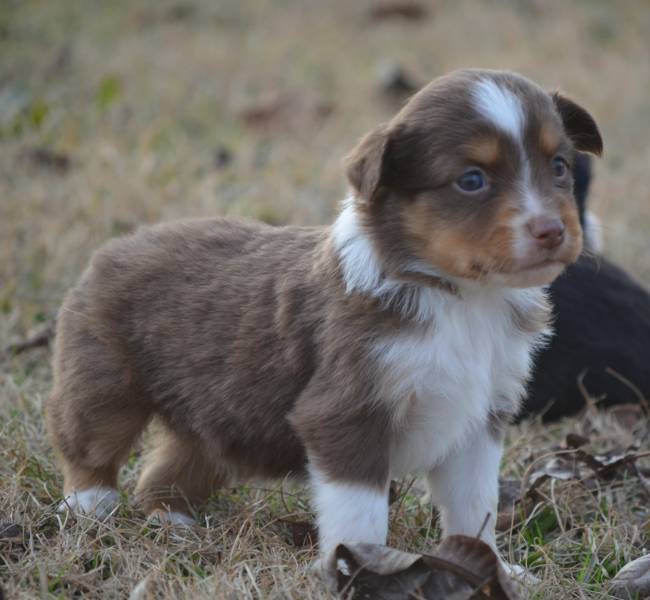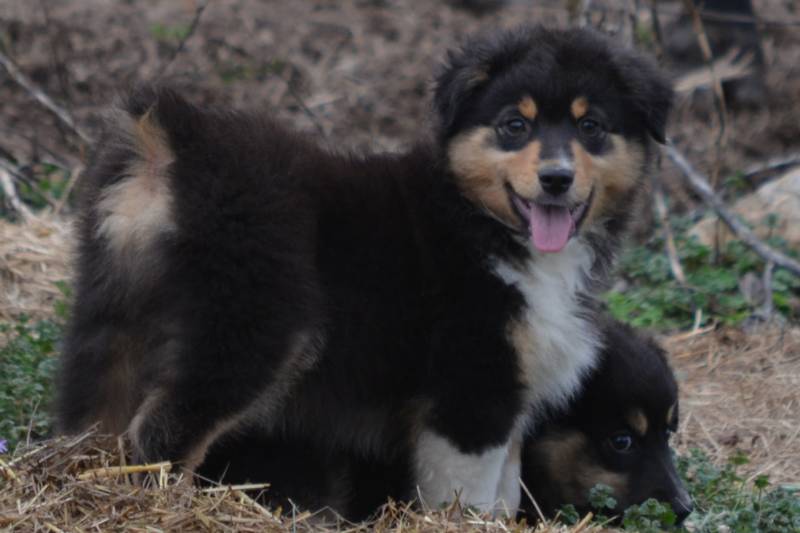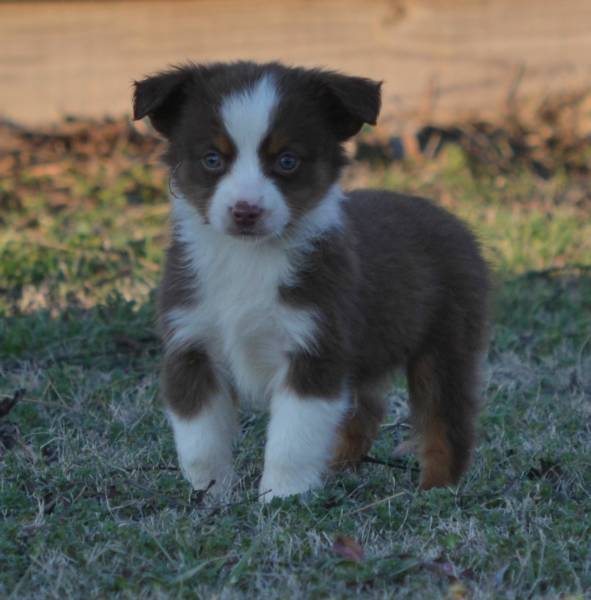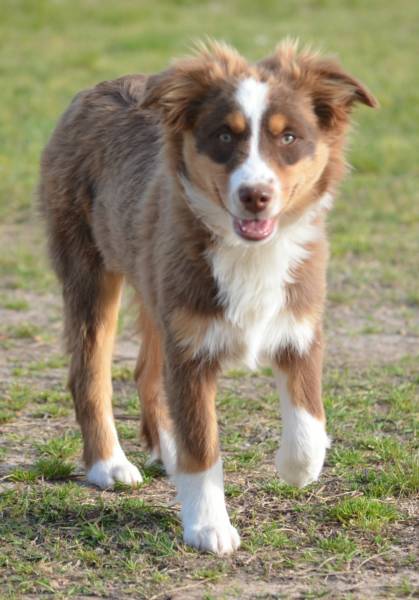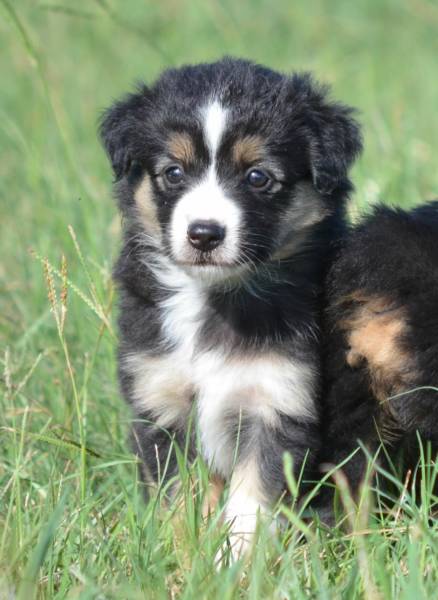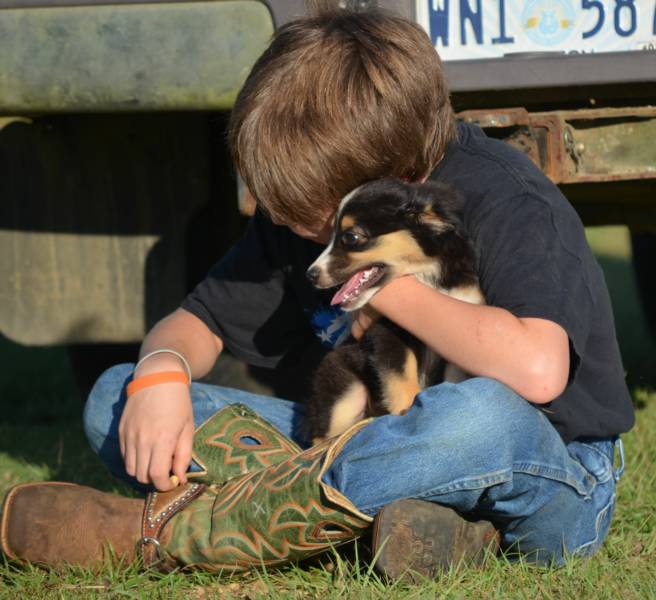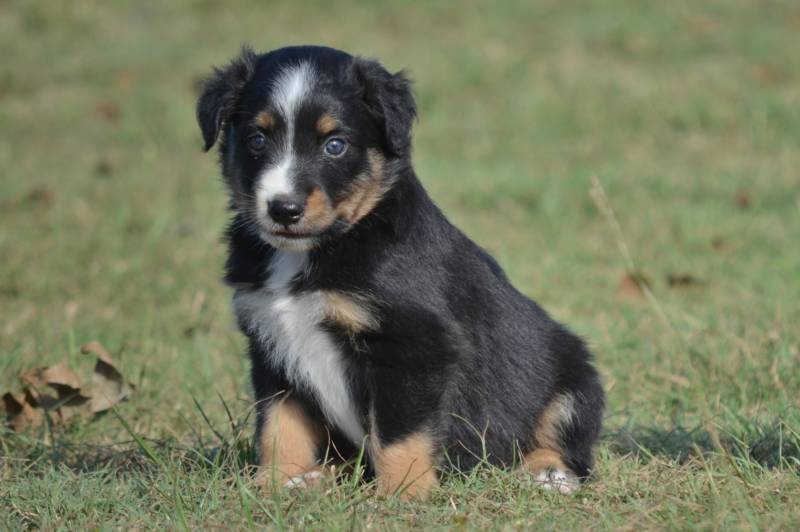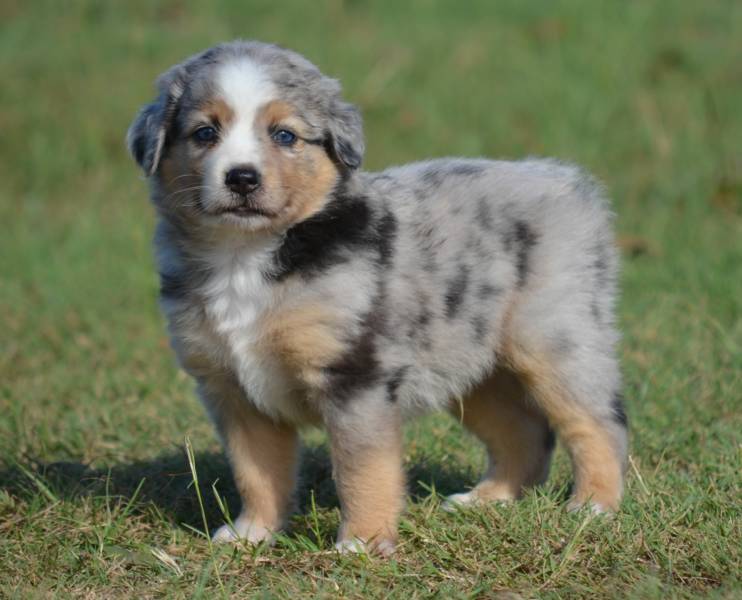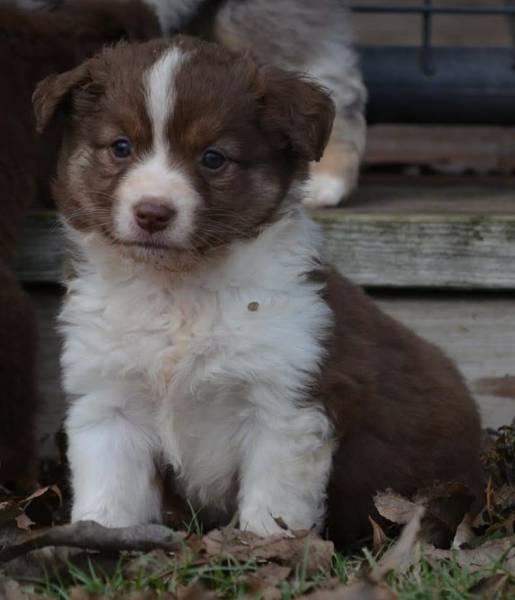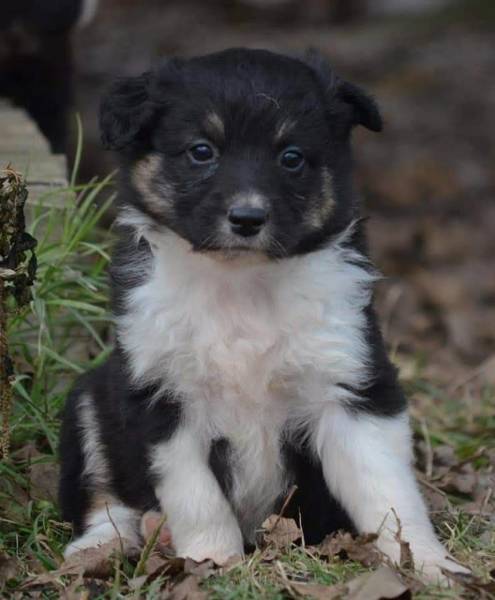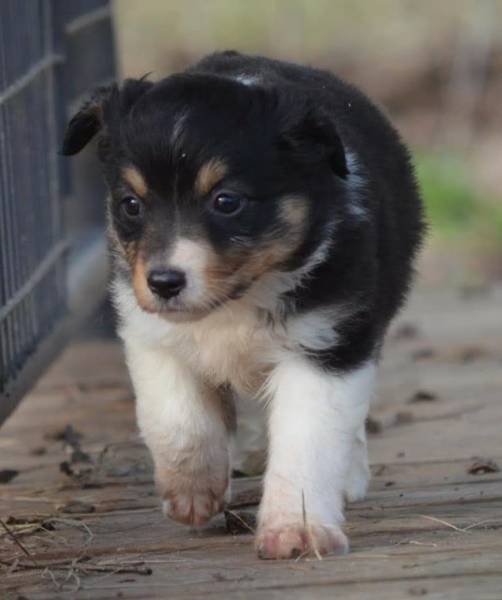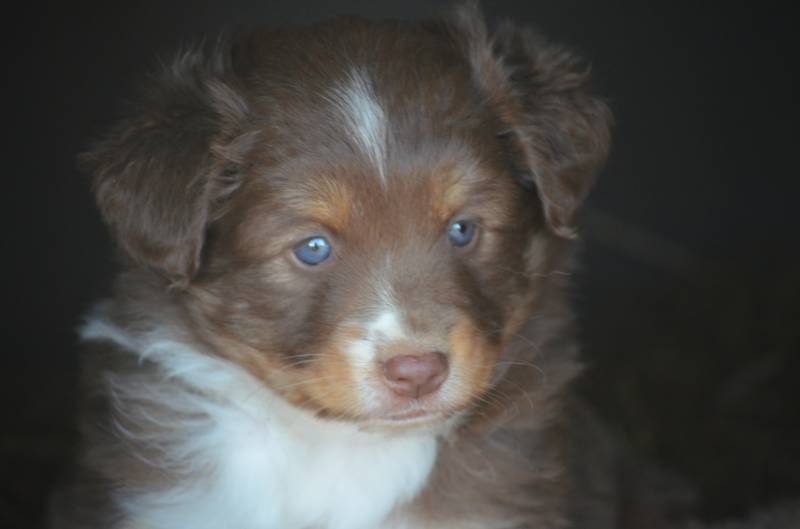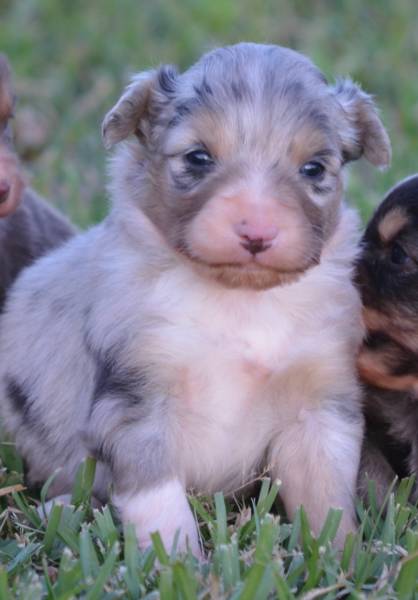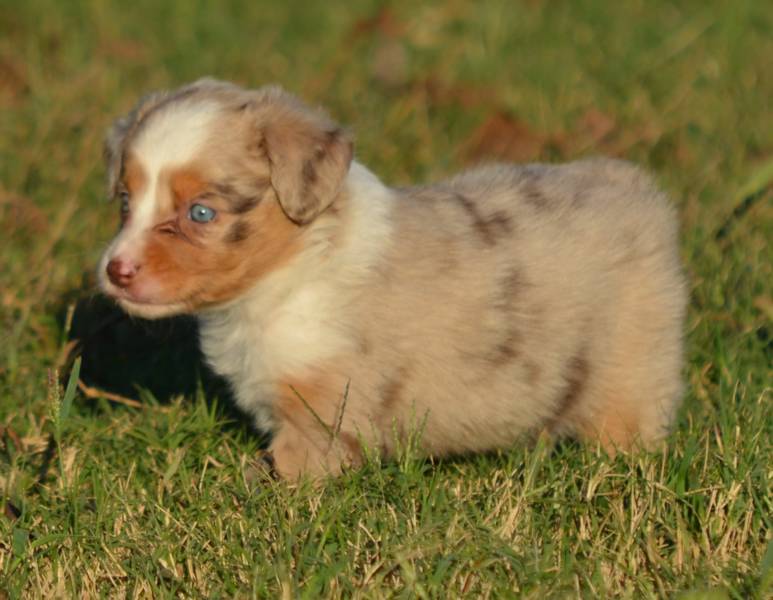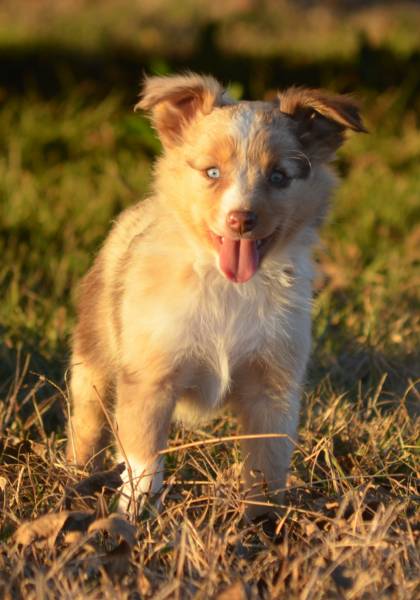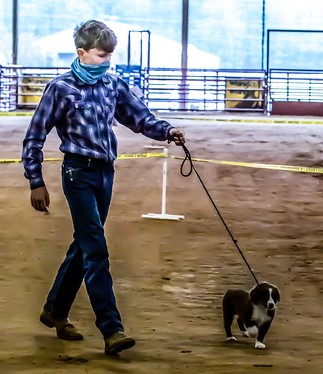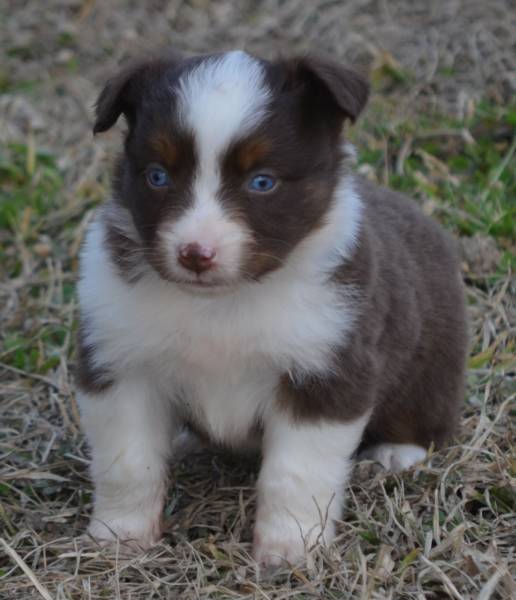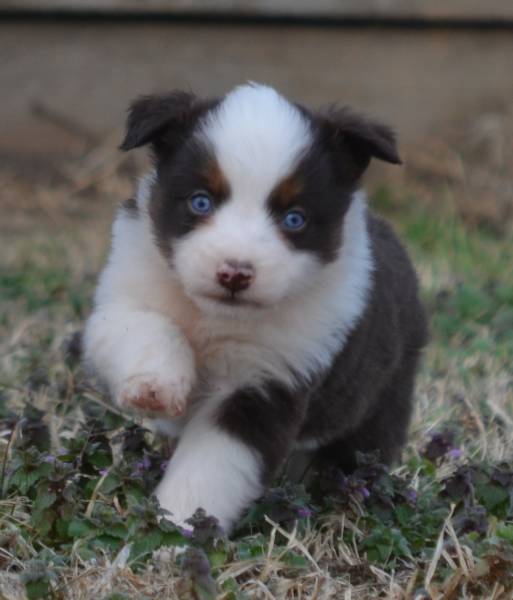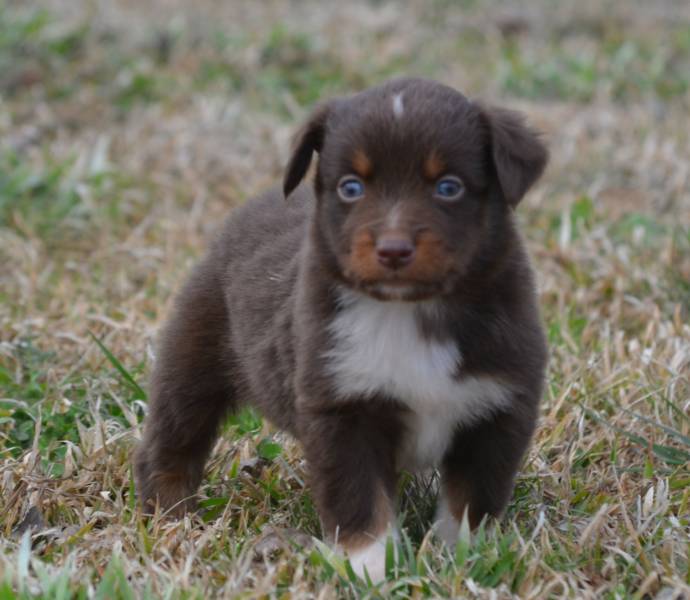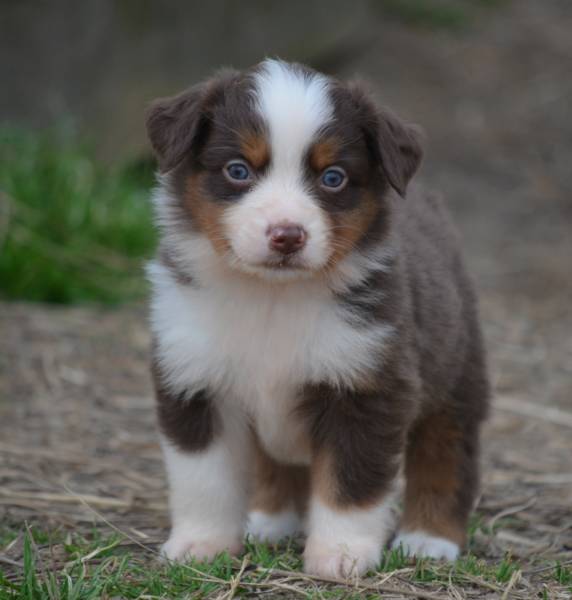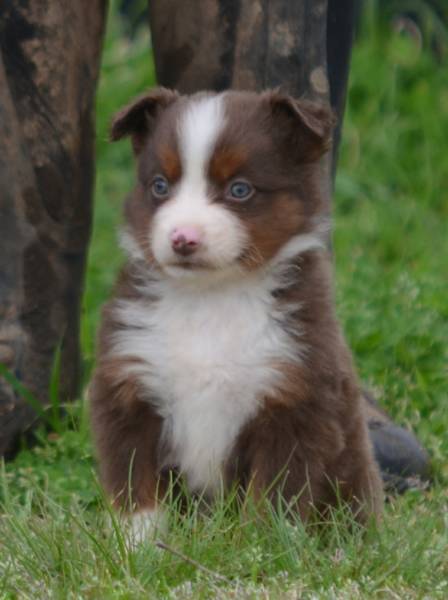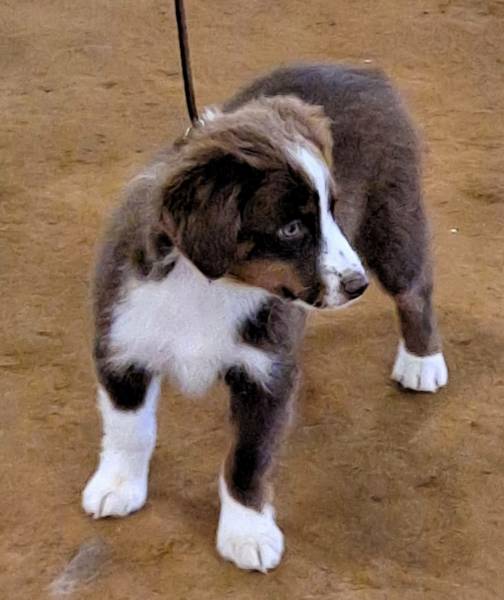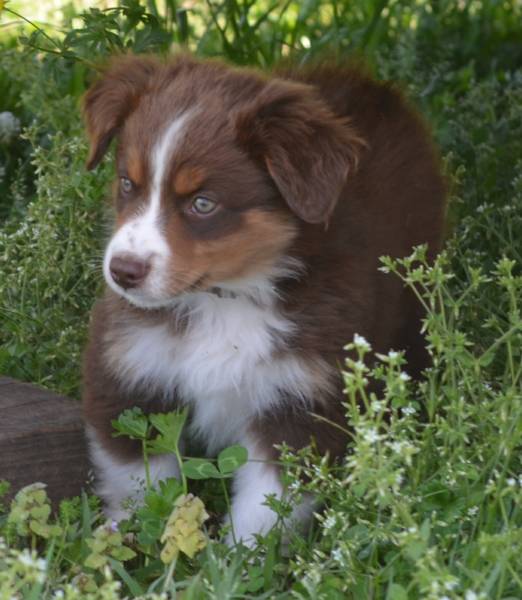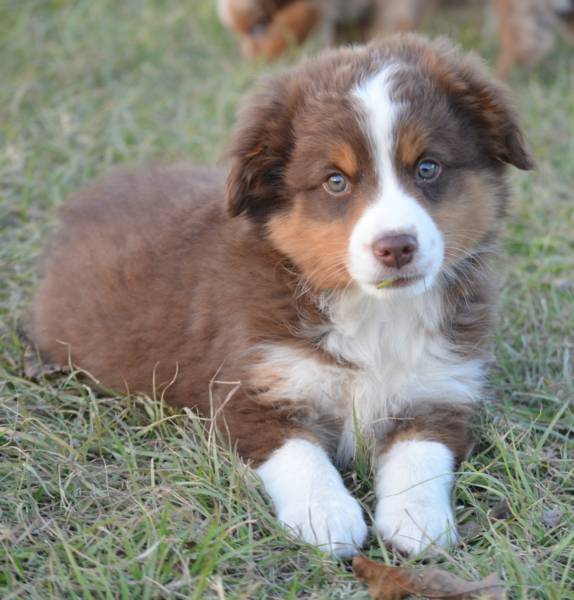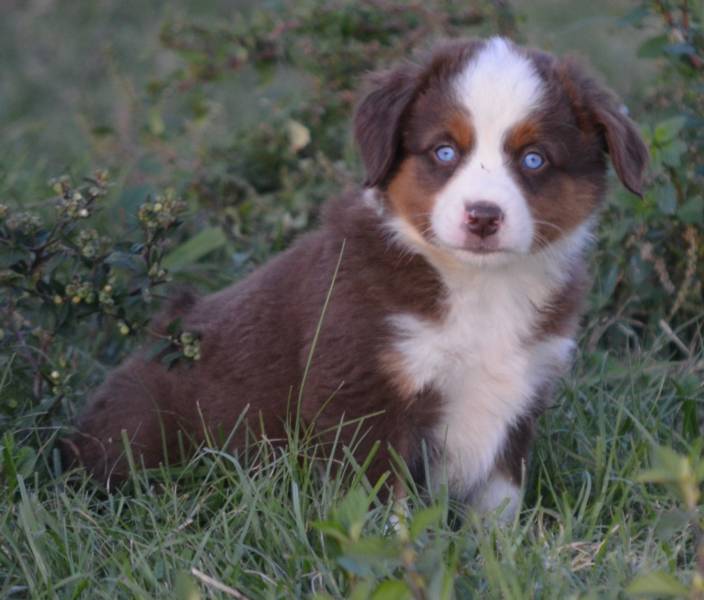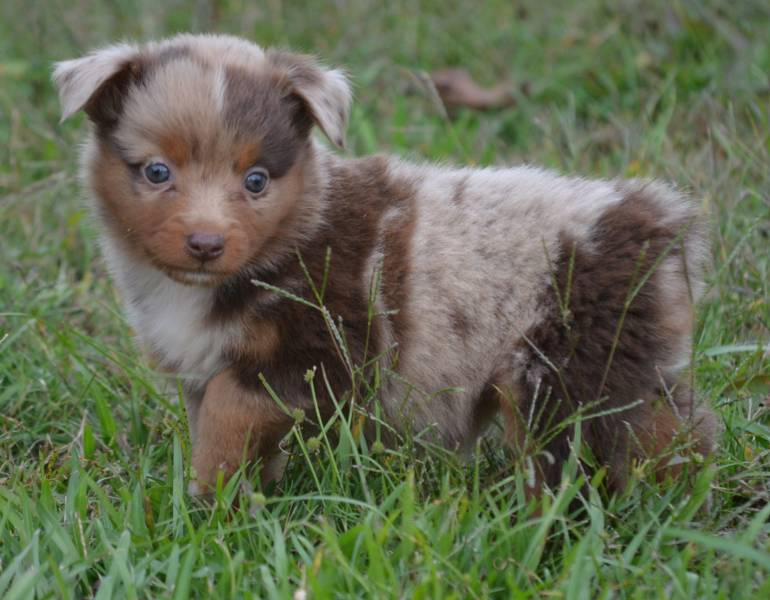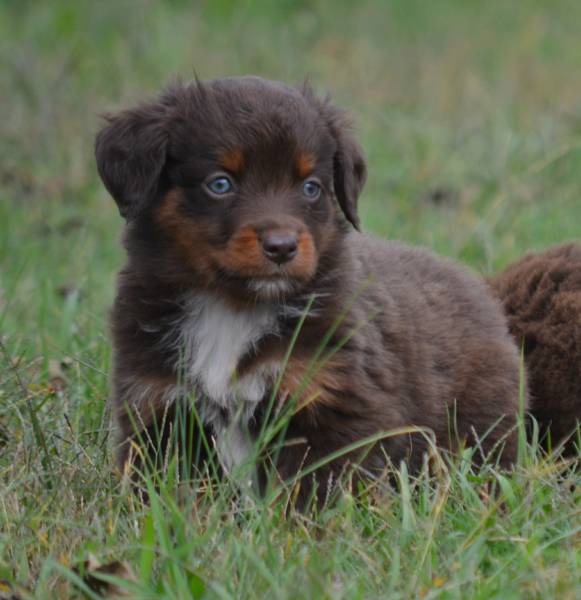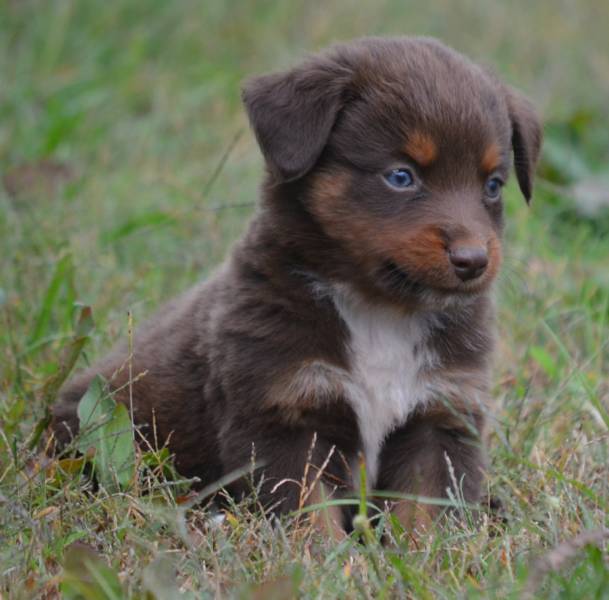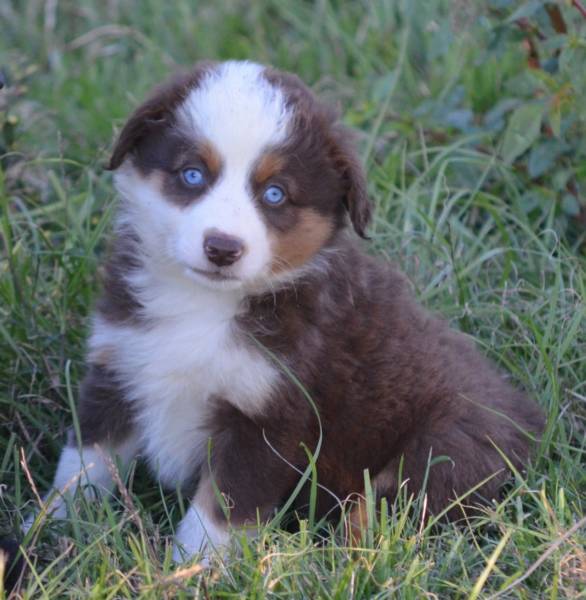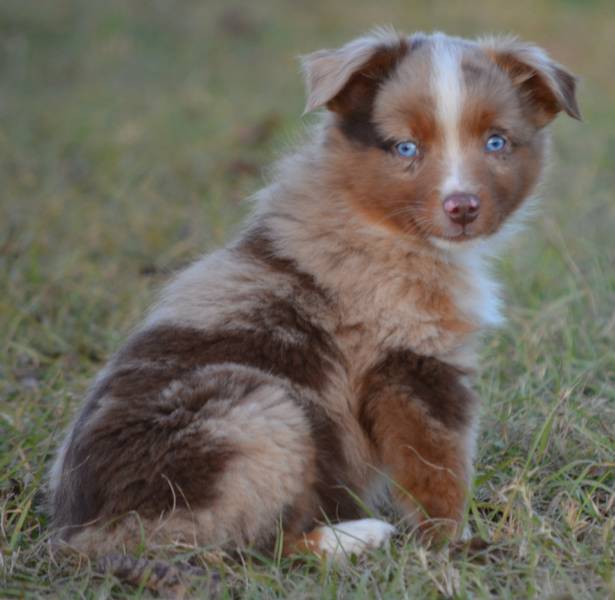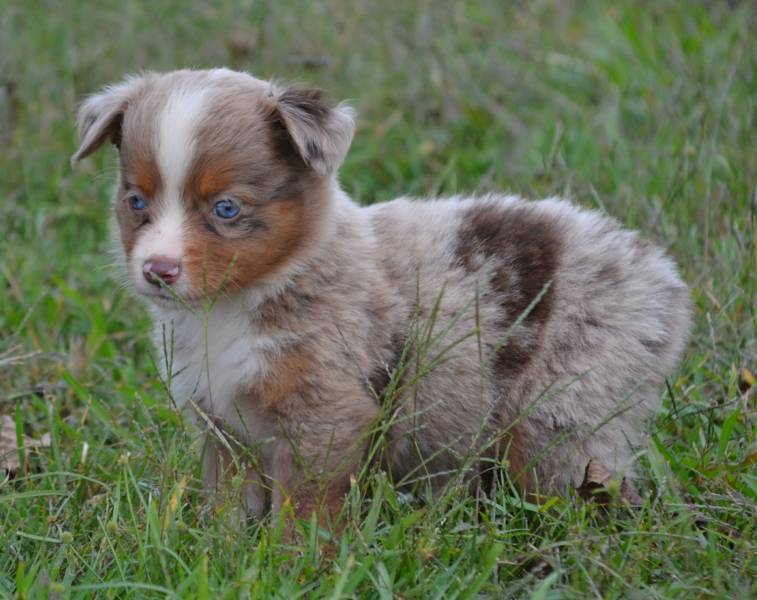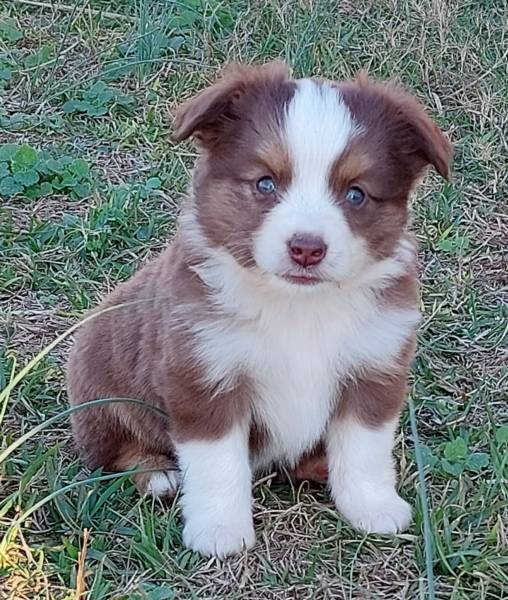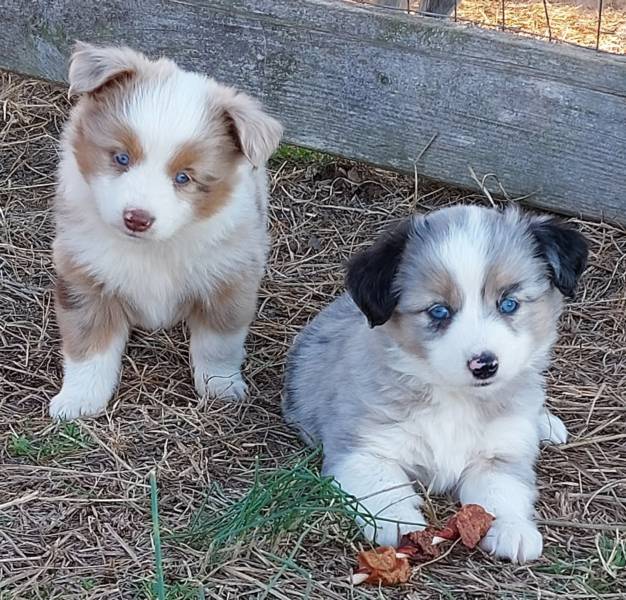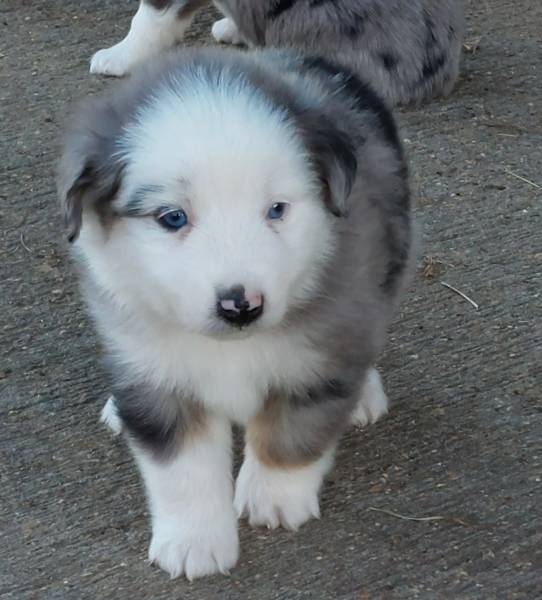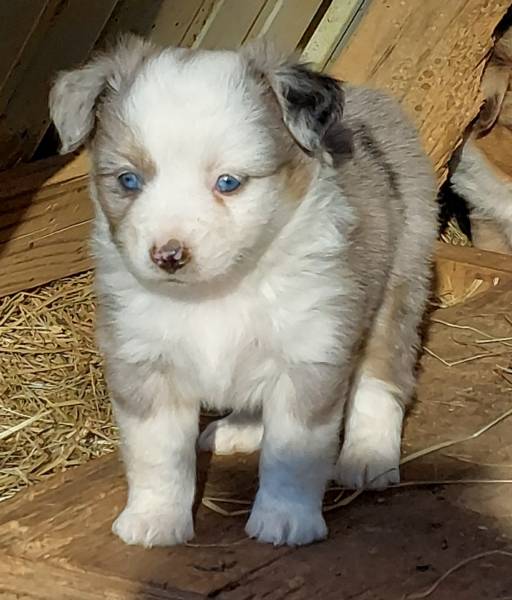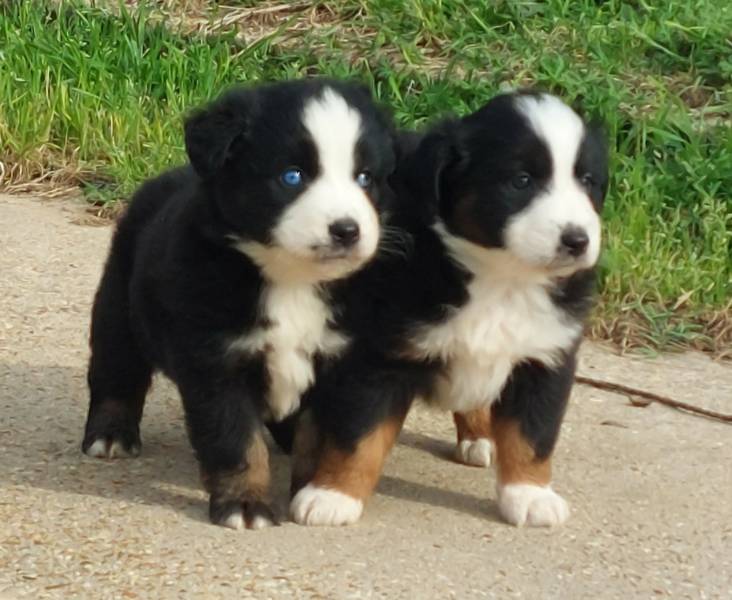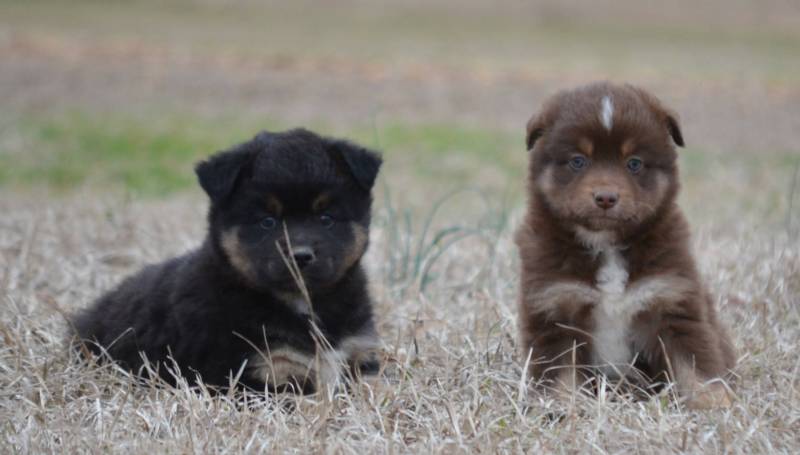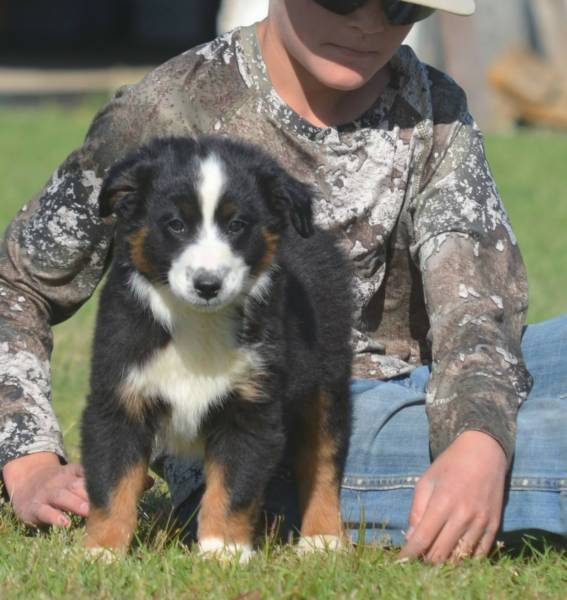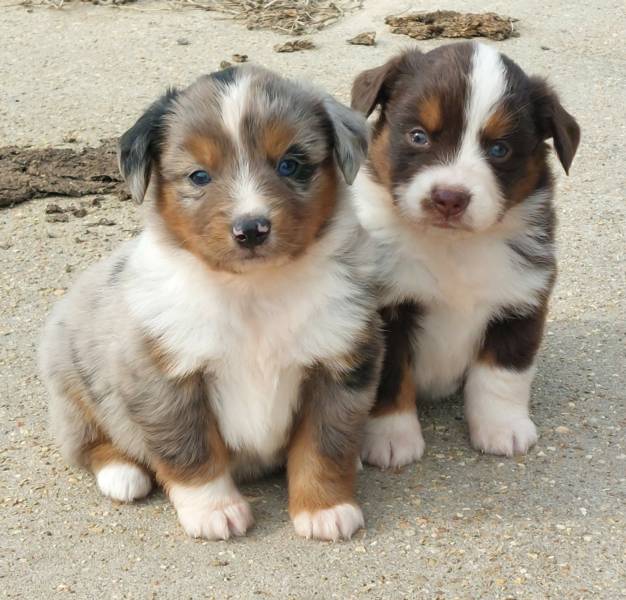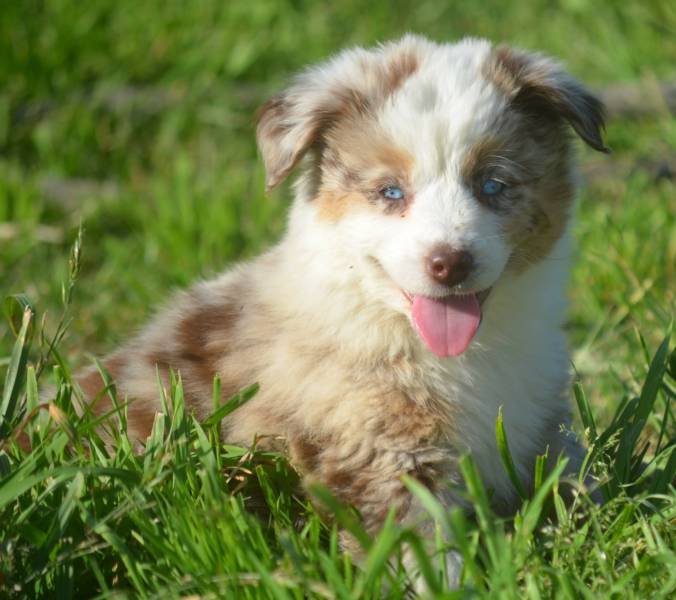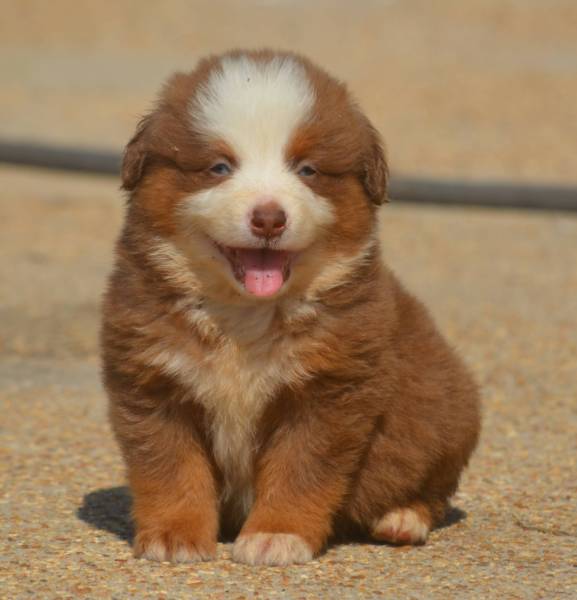 Hondo and Lulu produced a colorful litter of puppies on October 15, 2023. We have 1 red tri male, 1 red merle female, 1 black tri male, and 2 red tri females. These puppies will all carry 2 copies of merle since both parents carry 2 copies of shorter lengths of merle. They were all born with shorter tails, so all puppies have NBT gene as well. These puppies should mature around 15 inches tall.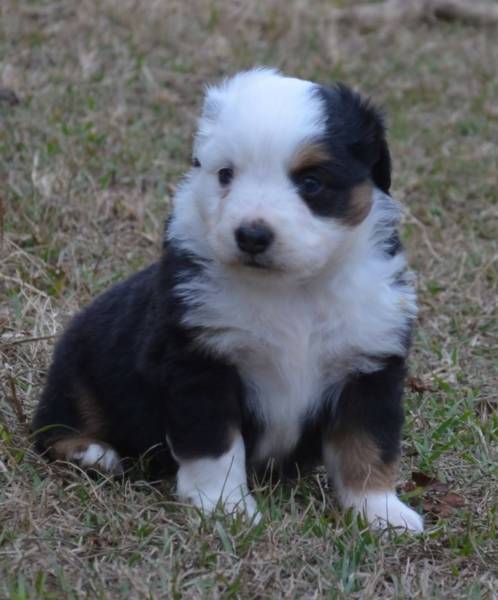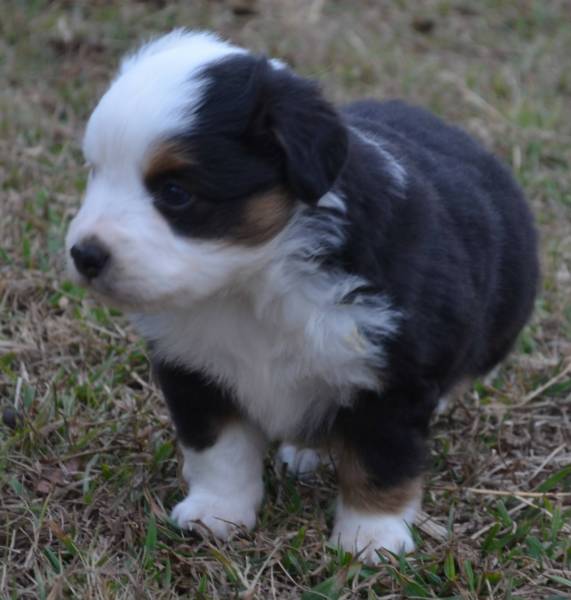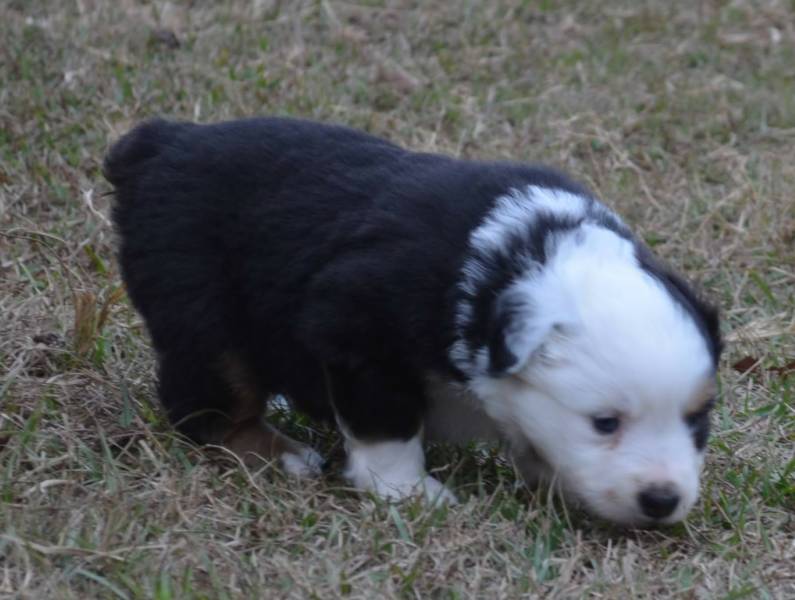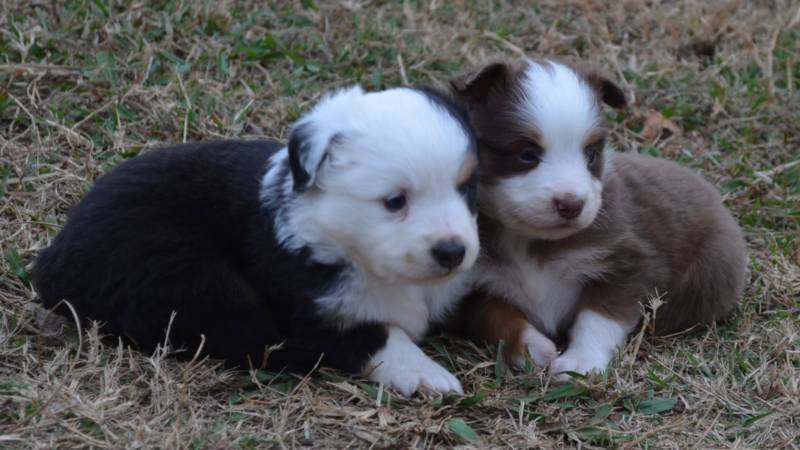 Black Tri Male - $1000
This guy is a more reserved puppy. He likes to hang back and watch what is going on before coming to investigate further. His eyes are blue at this time. However, I think that his left eye will turn darker as he gets older.
Both of the boys in this litter.
Red Tri Male - $1000
This is the smallest puppy in the litter. He has a little higher ear set like mom, and both eyes are blue at this time.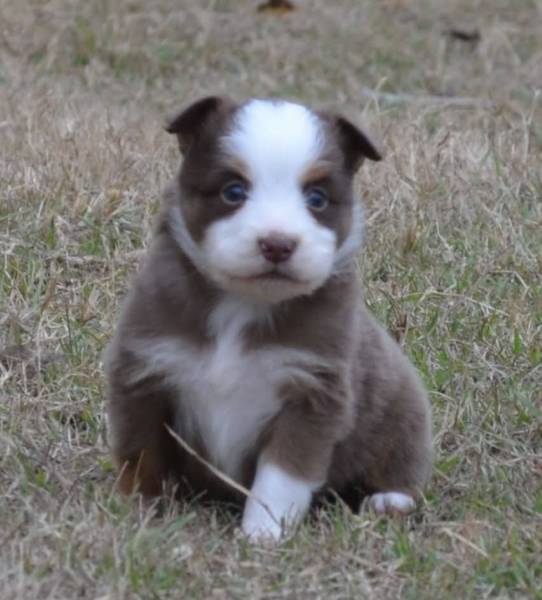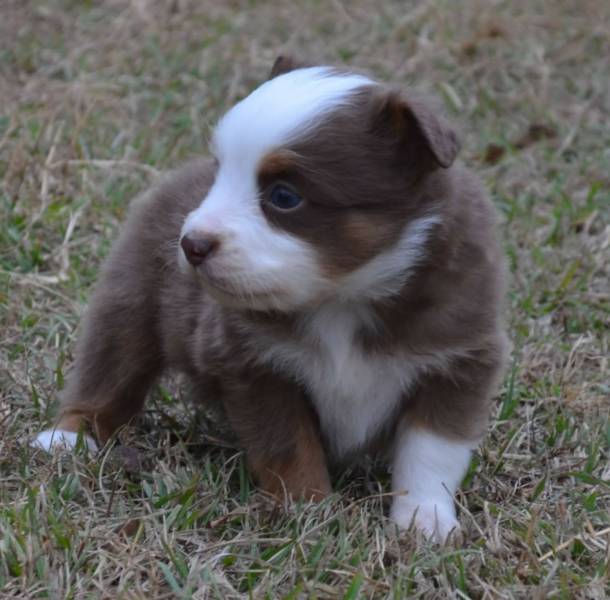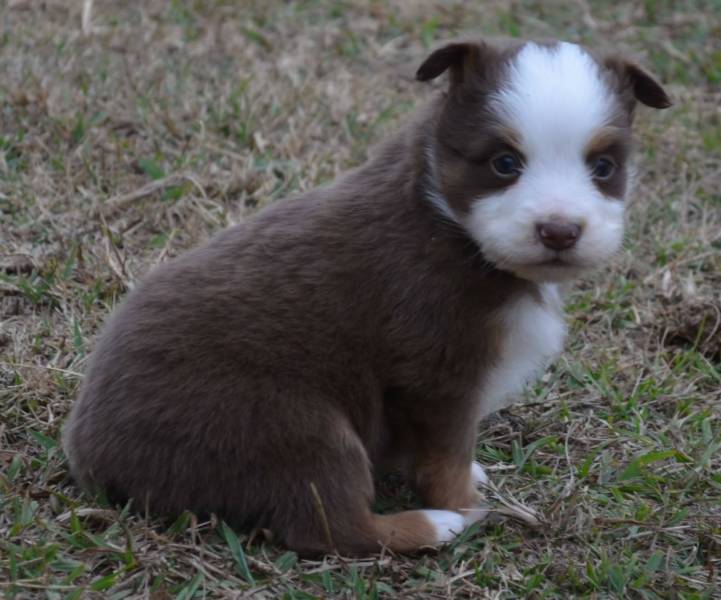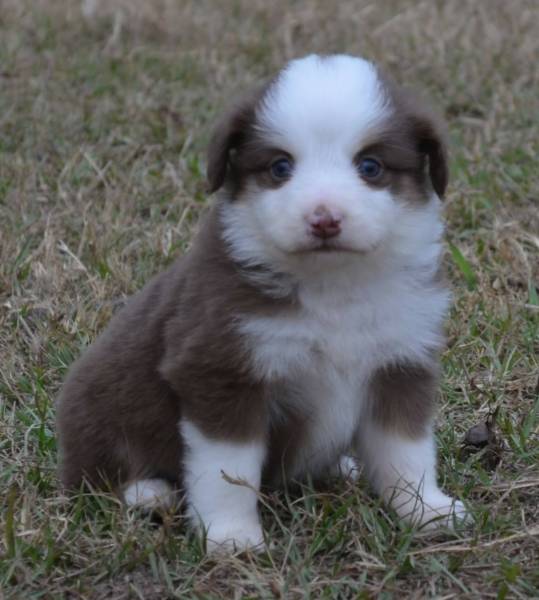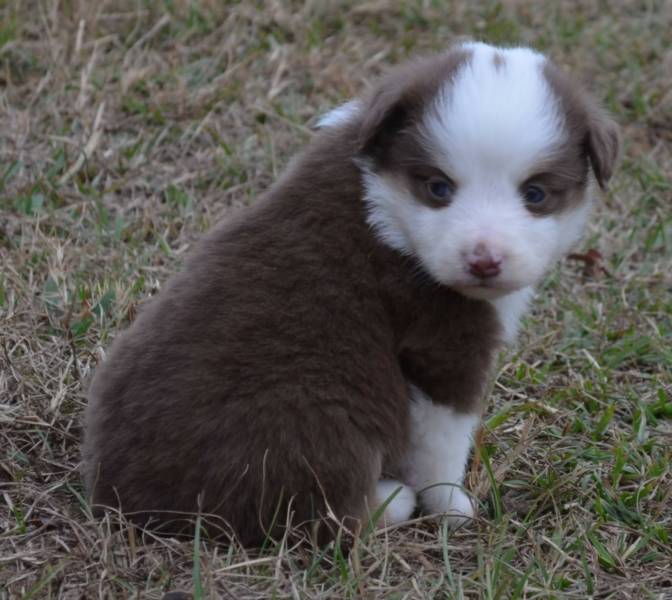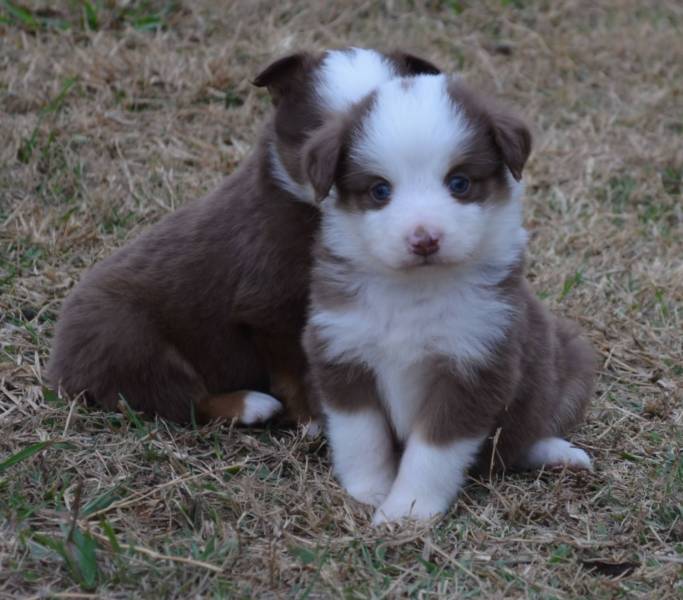 Red Tri Female #1 - $1000
Beautiful red female with lots of chrome and a lovely ear set. Both eyes are blue at this time.
Red Tri Female #2 - $1000
This girl is already showing an outgoing personality. She is the first one to greet you and stays right under foot.