Miniature Australian Shepherd Puppies For Sale
Please keep checking back as this page will be updated regularly. Past puppies are pictured at the bottom of this page.
Puppies are clear by parentage for MDR1 gene mutation, hereditary cataracts (HC), and progressive retinal atrophy (PRA-prcd) and can be registered with both ASDR and CKC.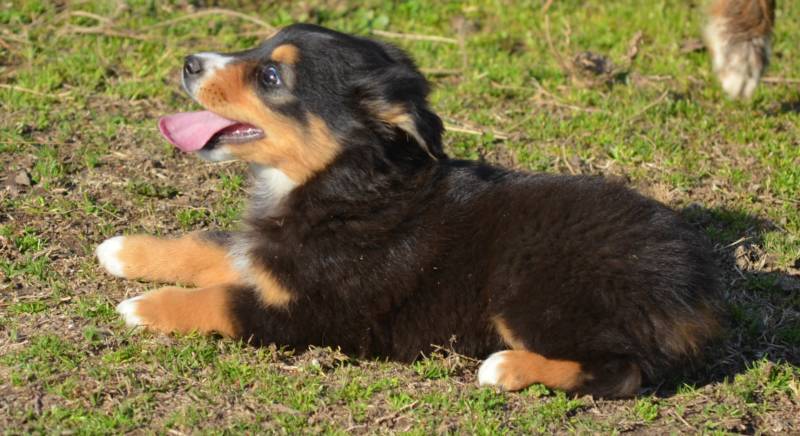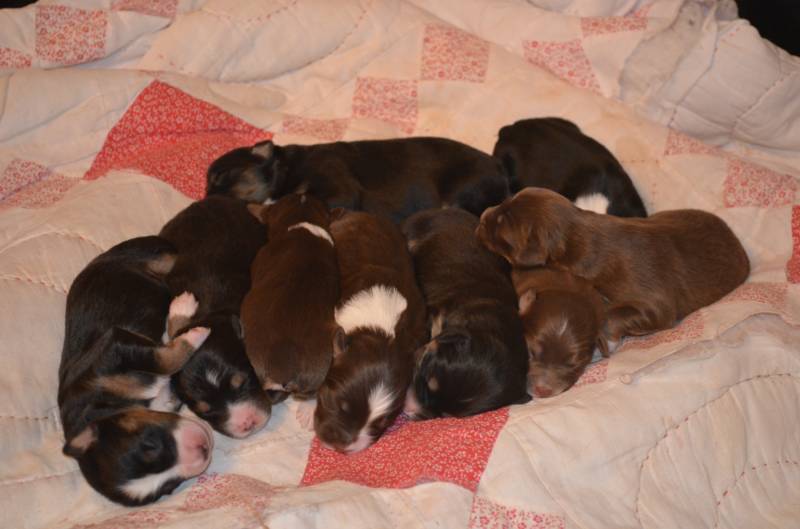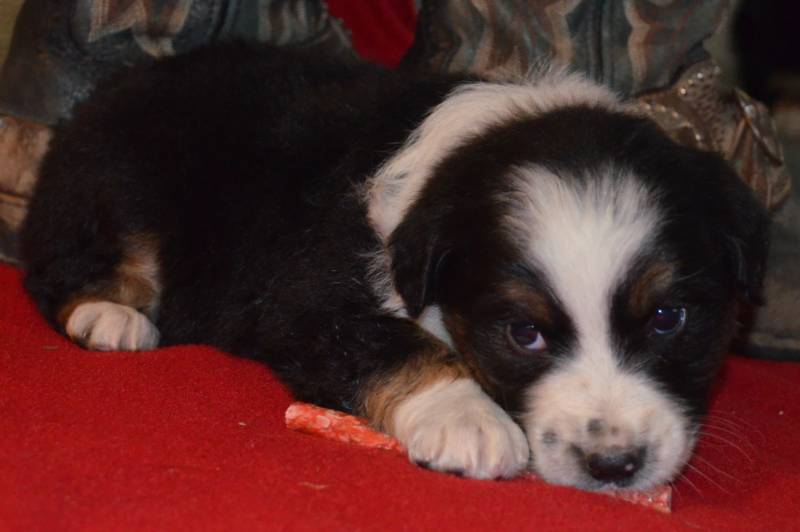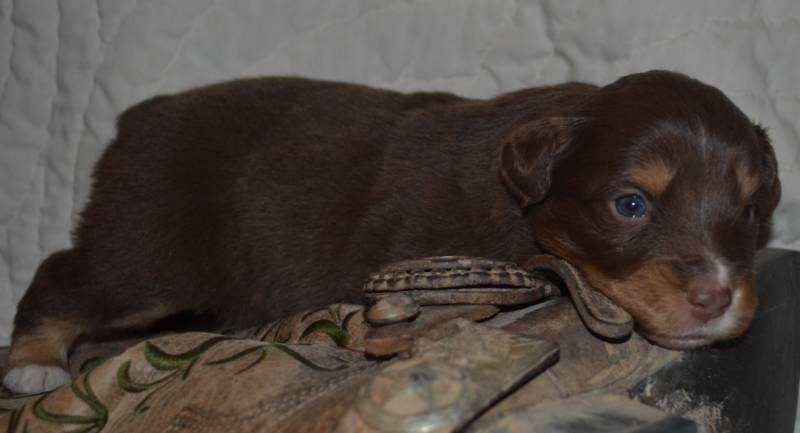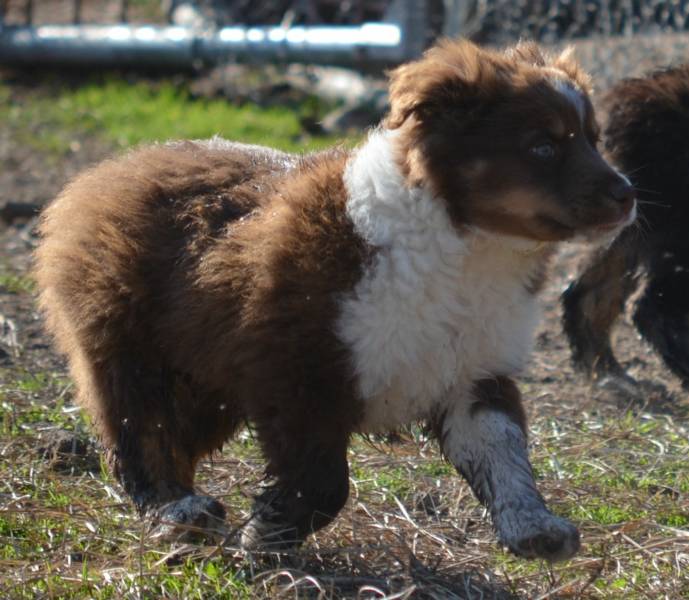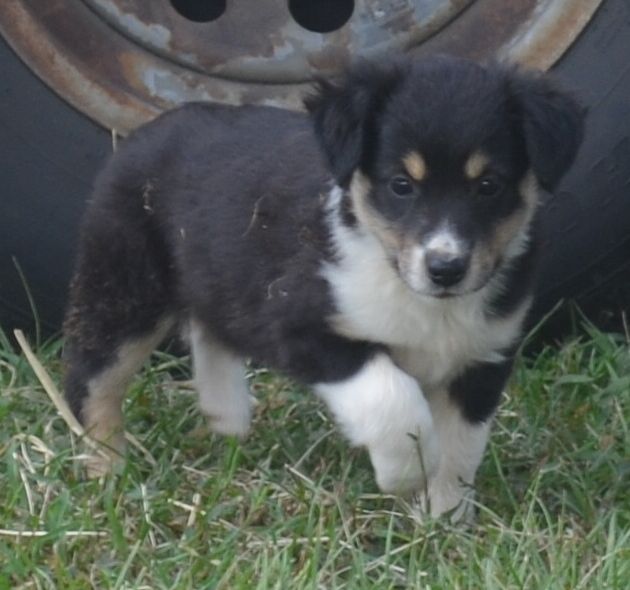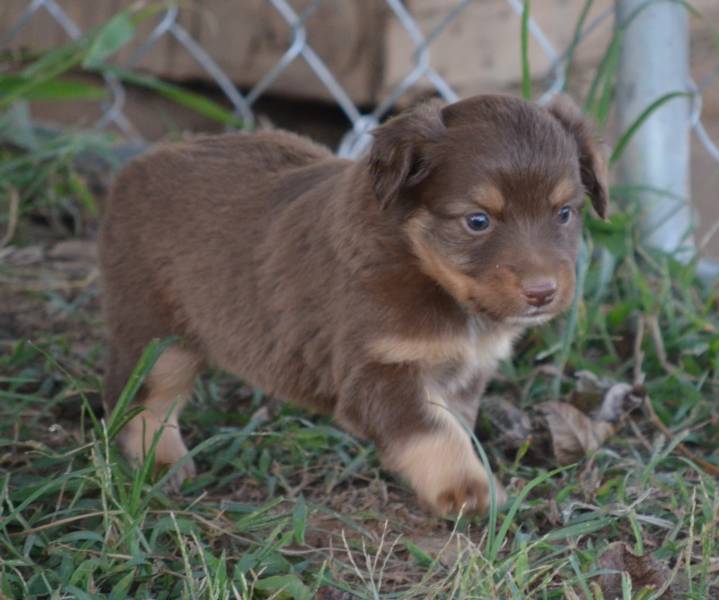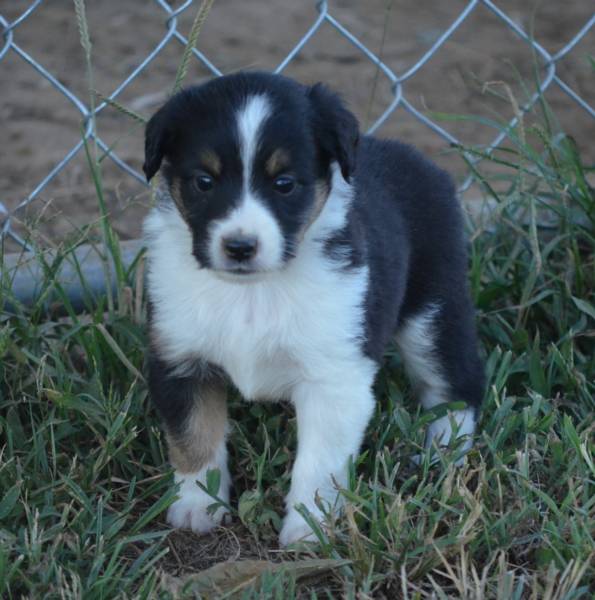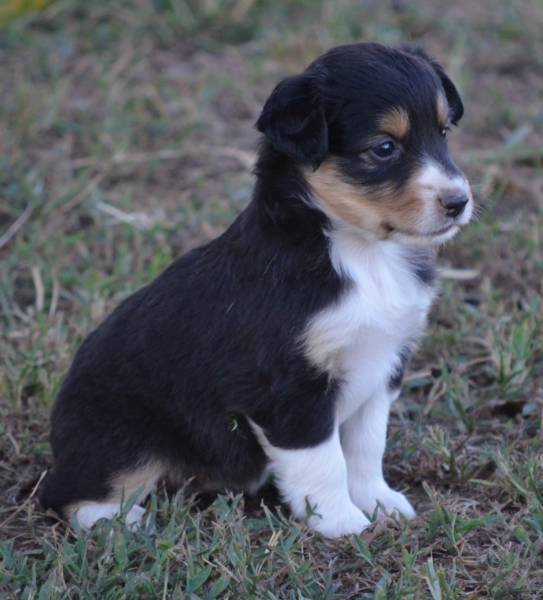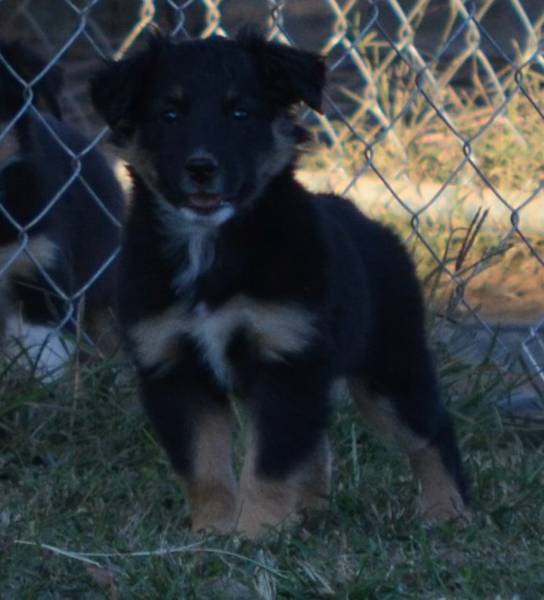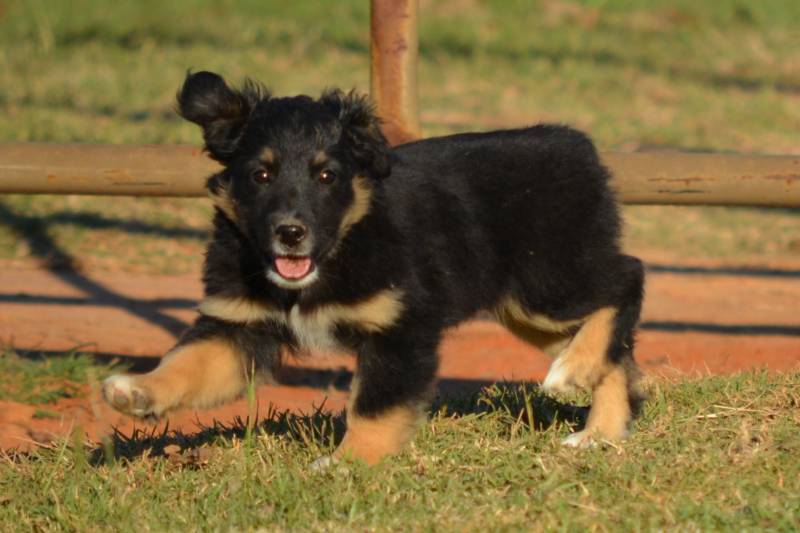 Below are a few of the past puppies that we have raised who have already been placed in loving homes. Some of these pups have gone on to the show ring and agility fields while others have made excellent companions!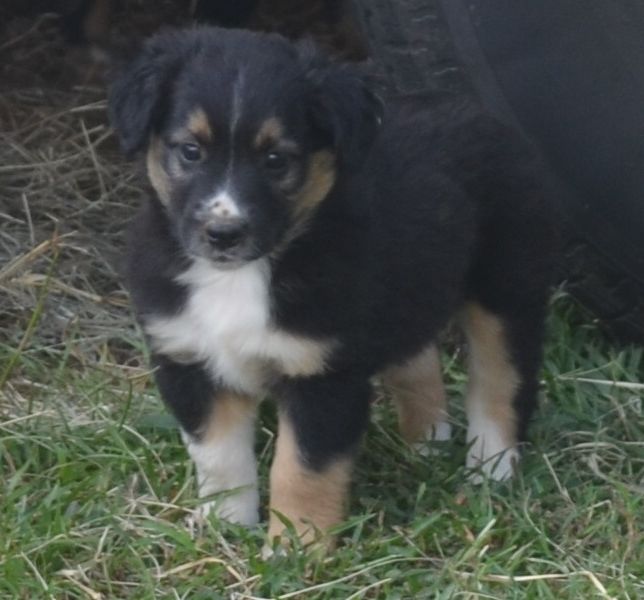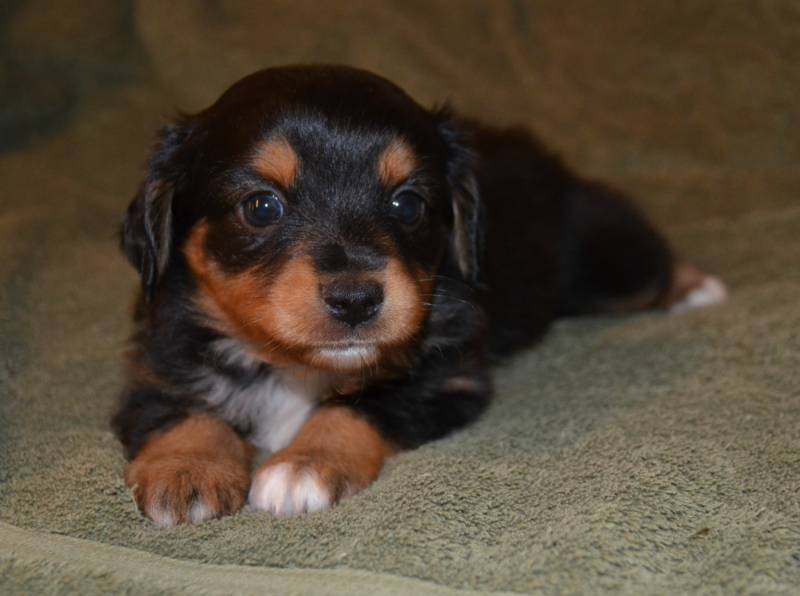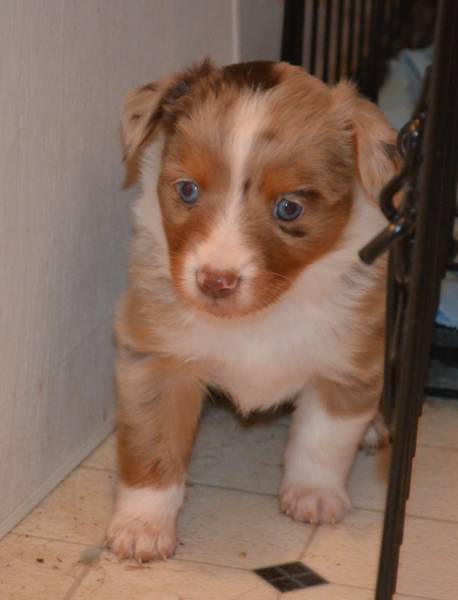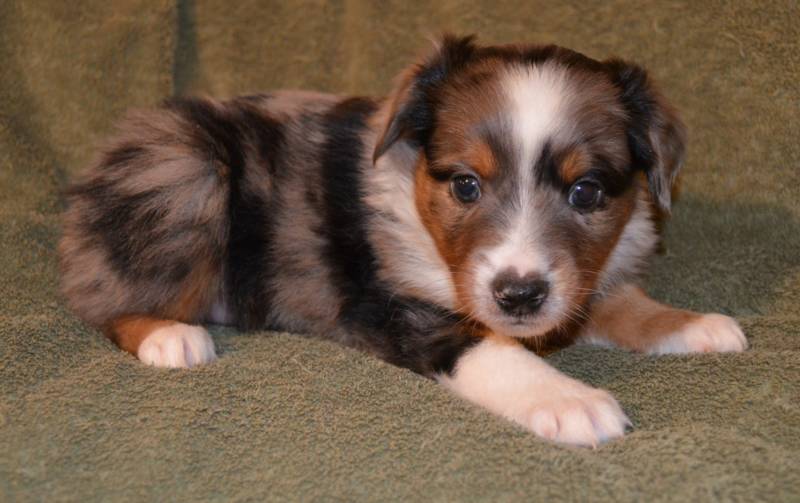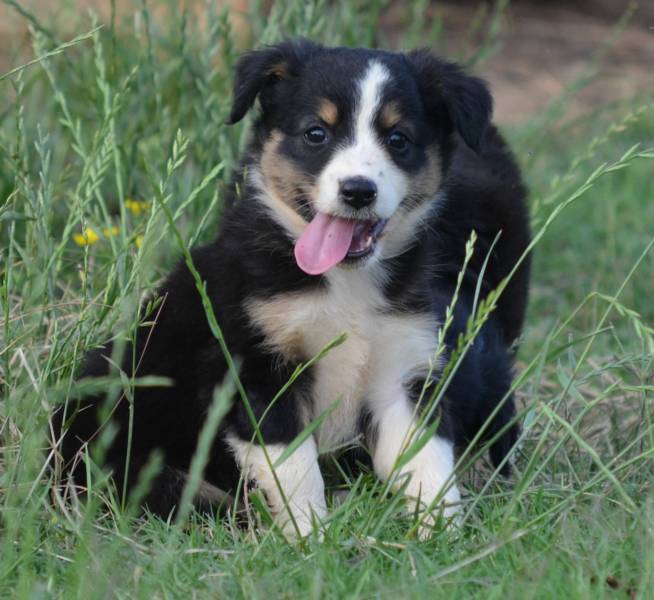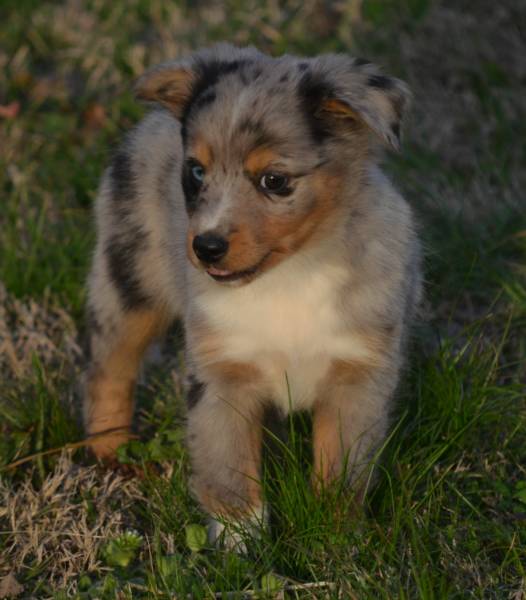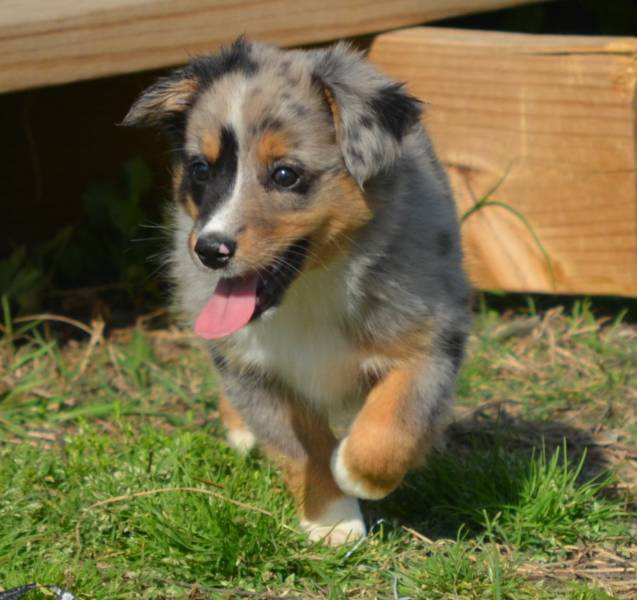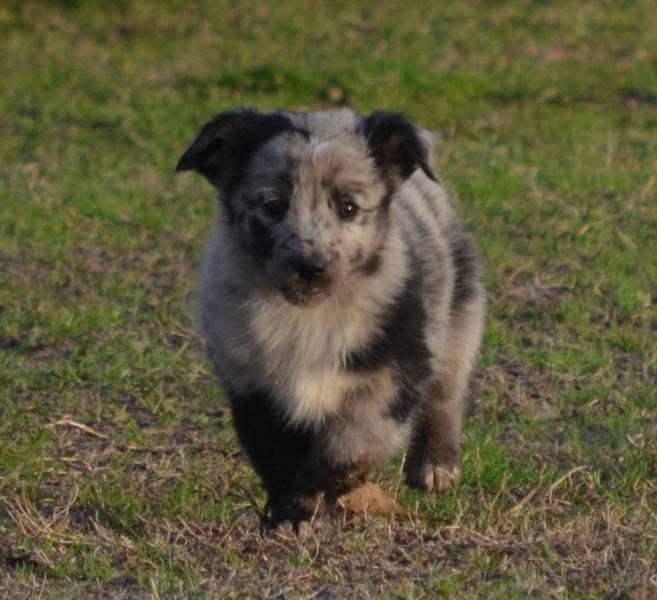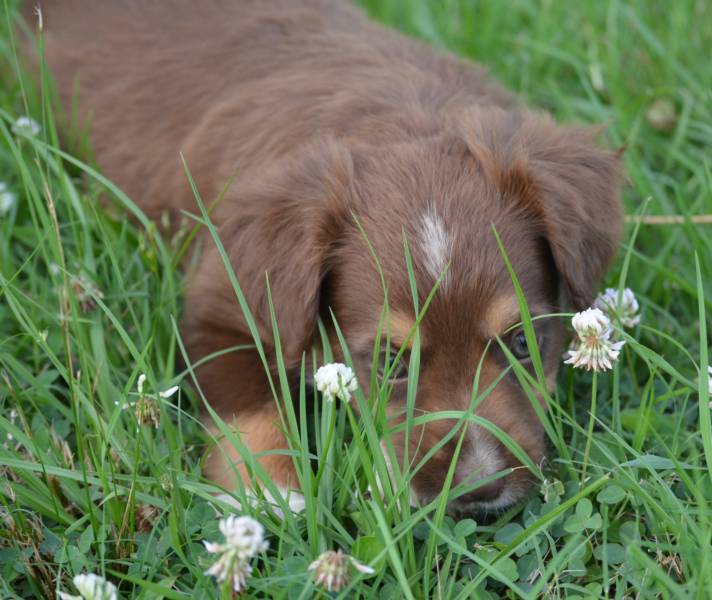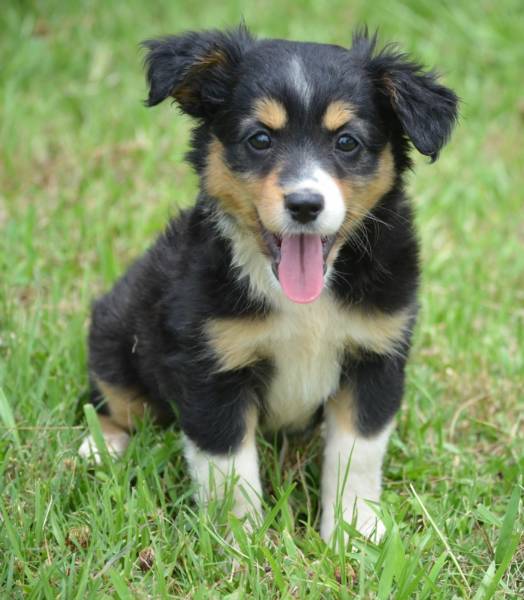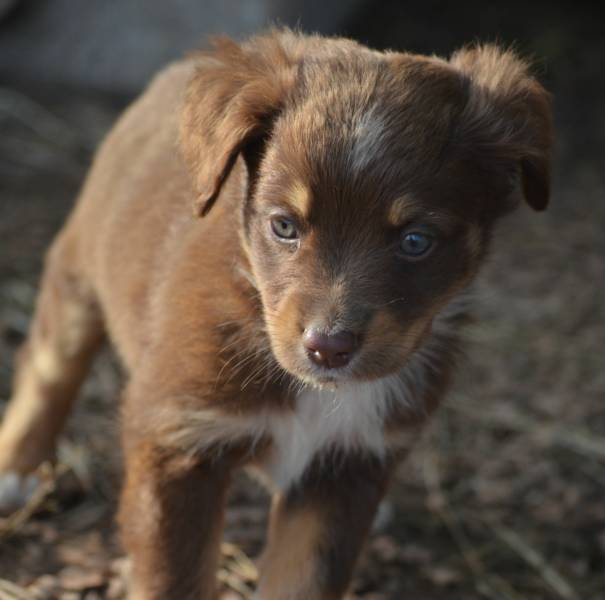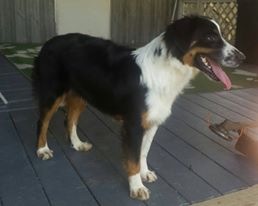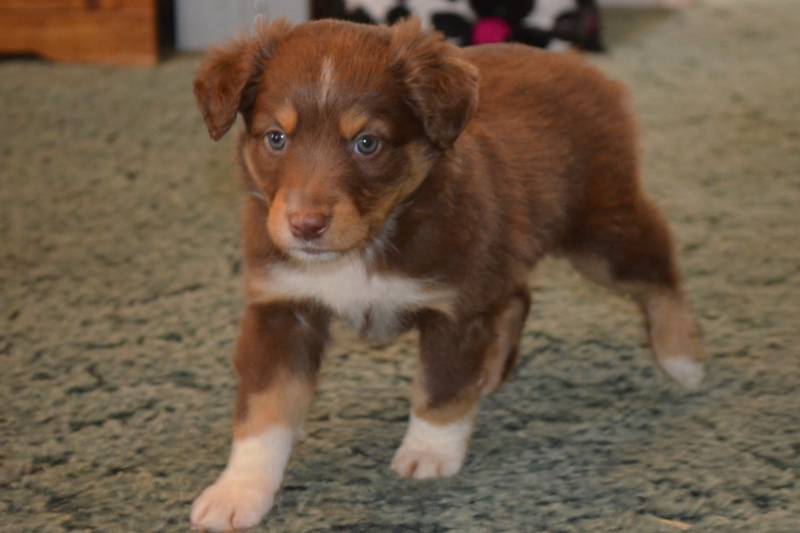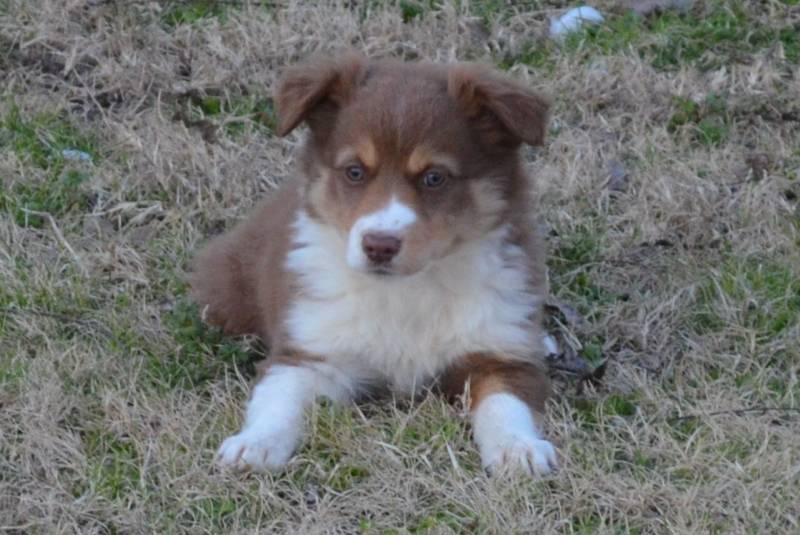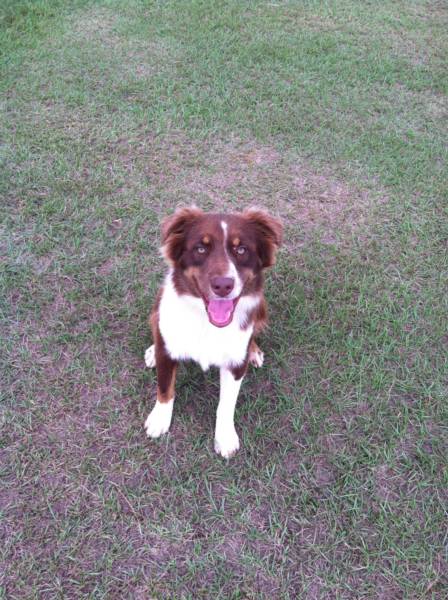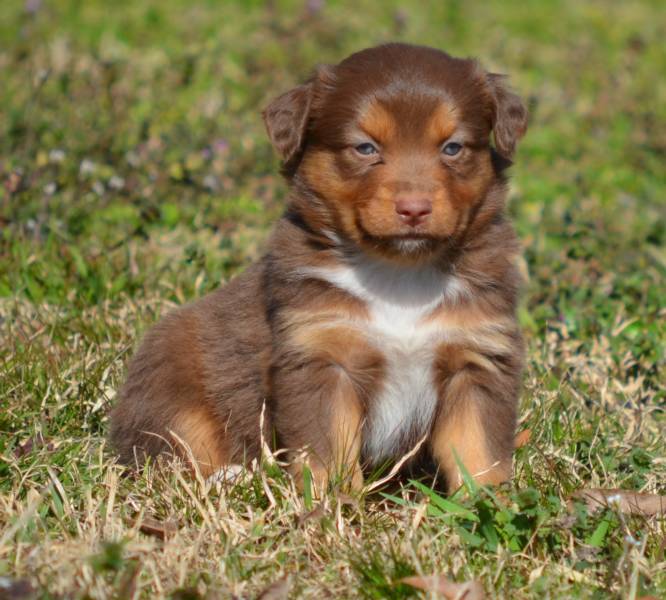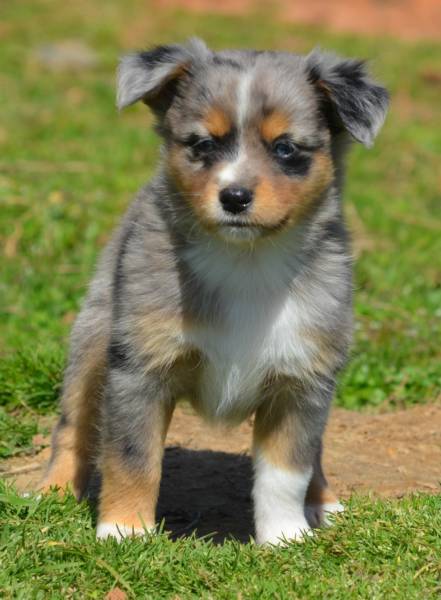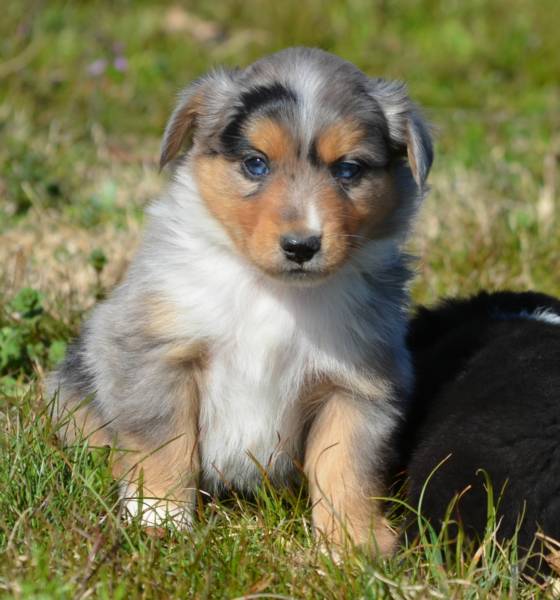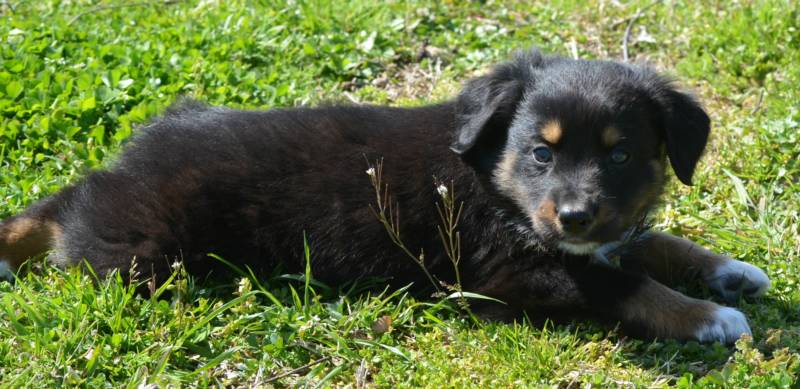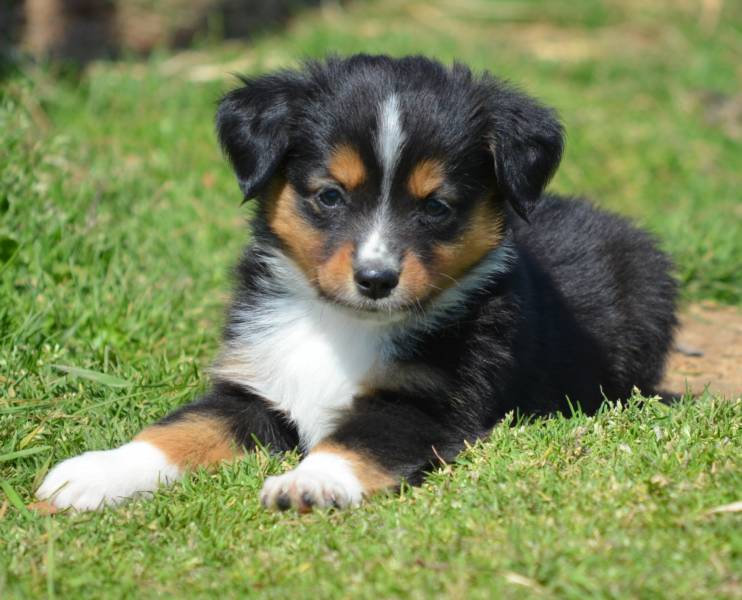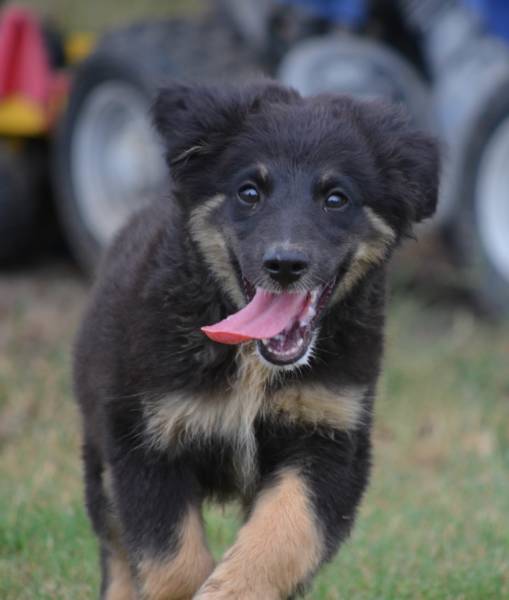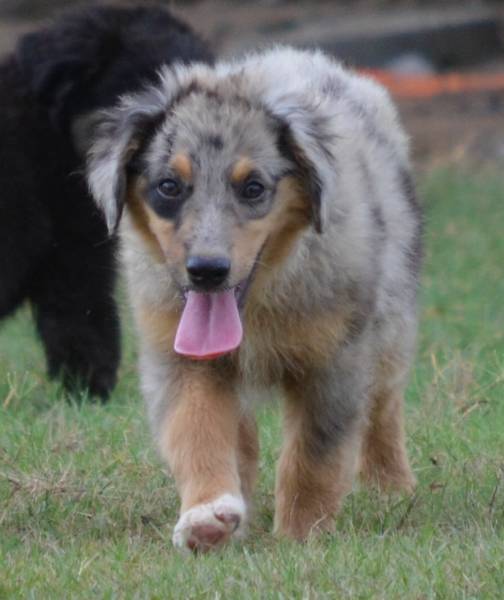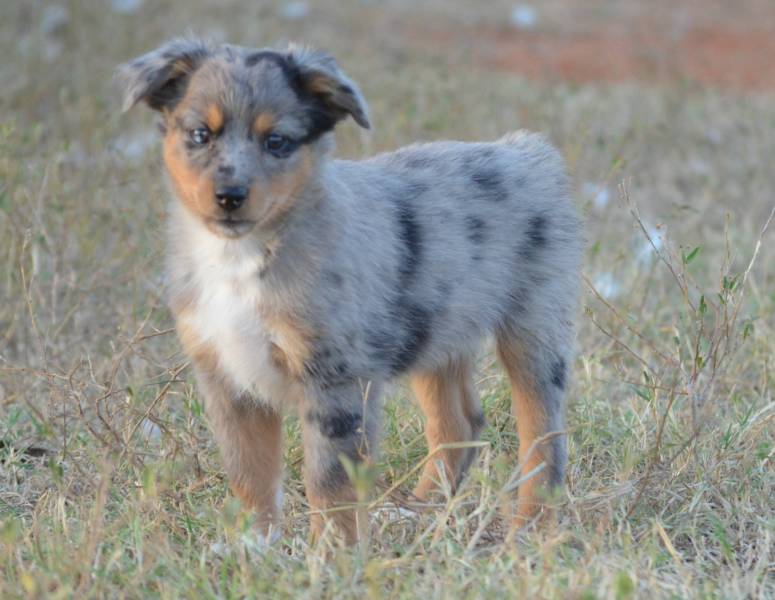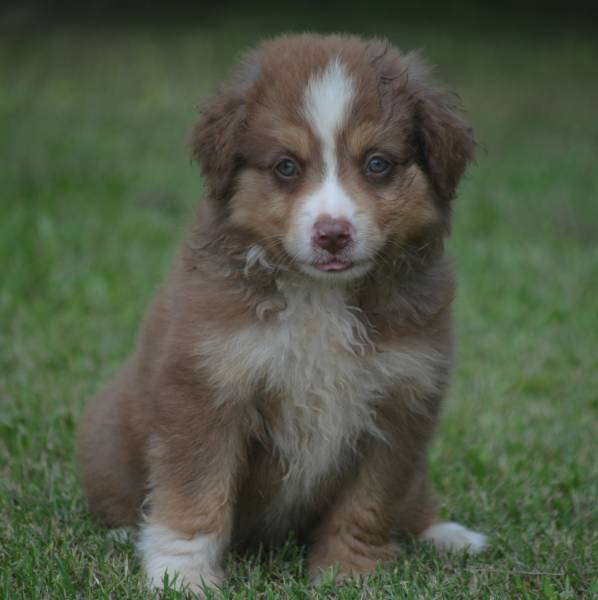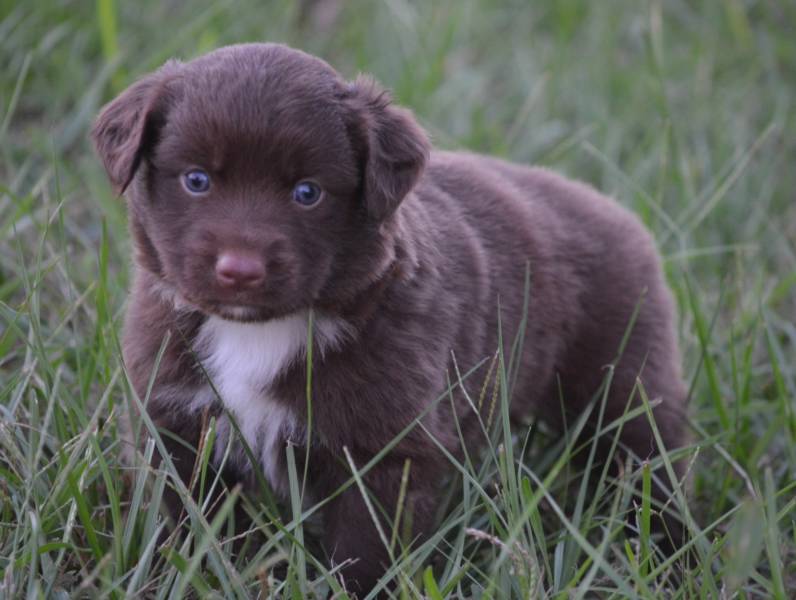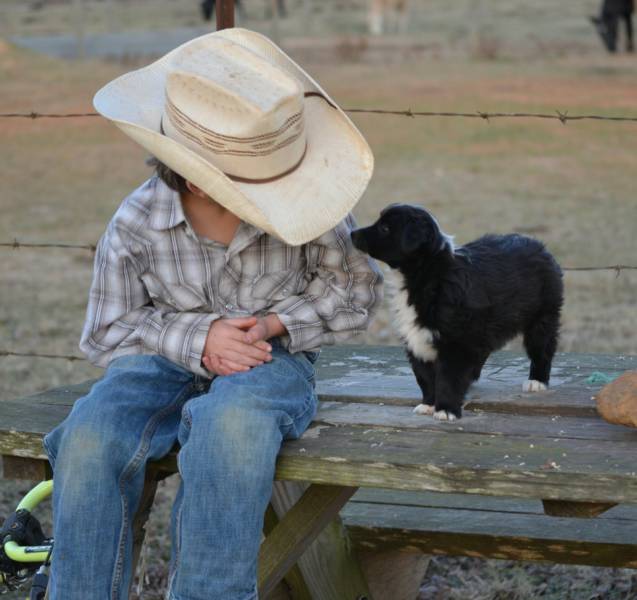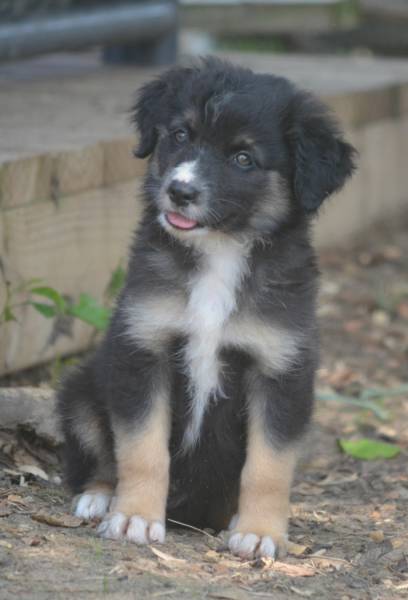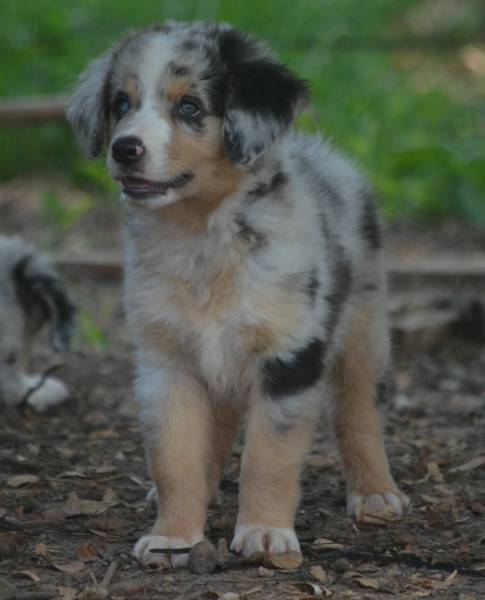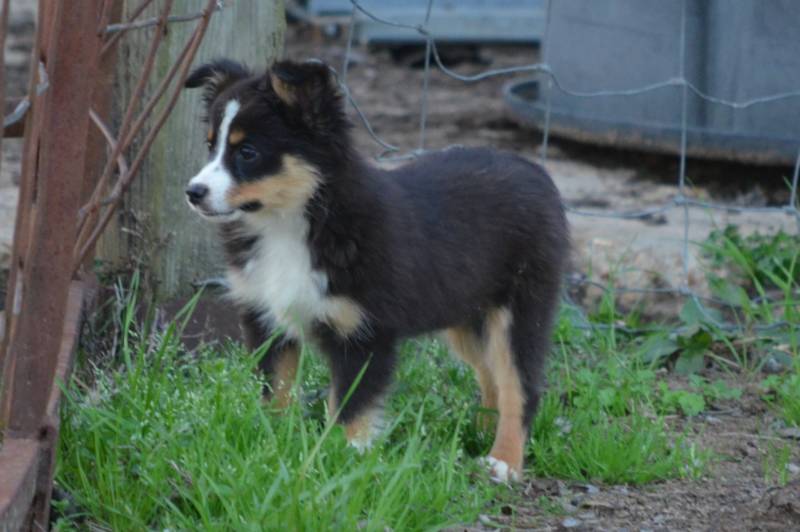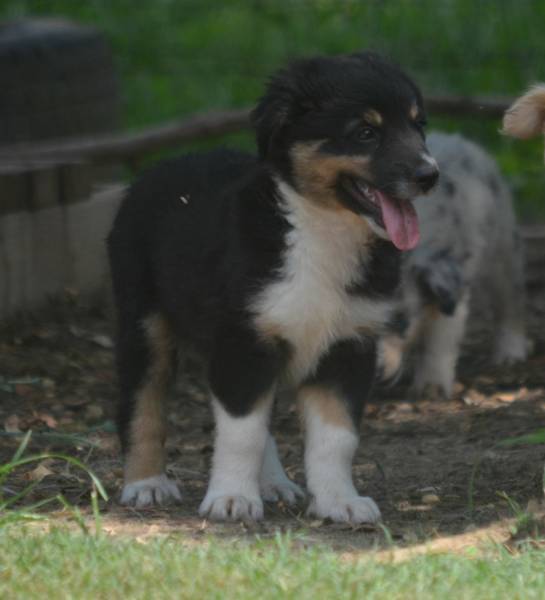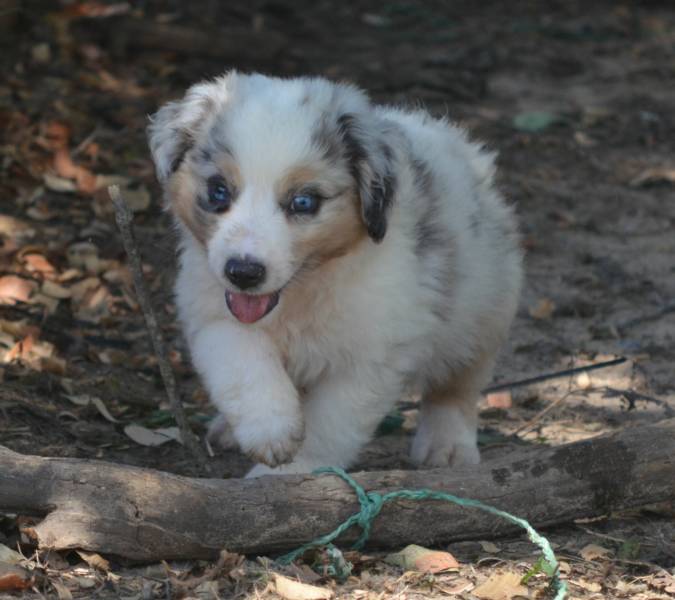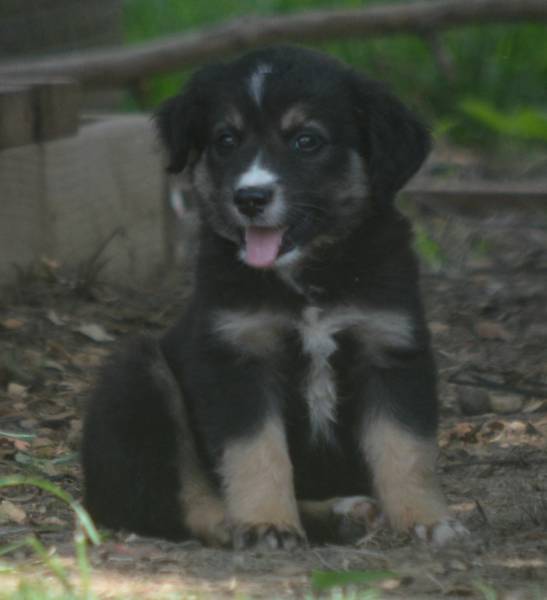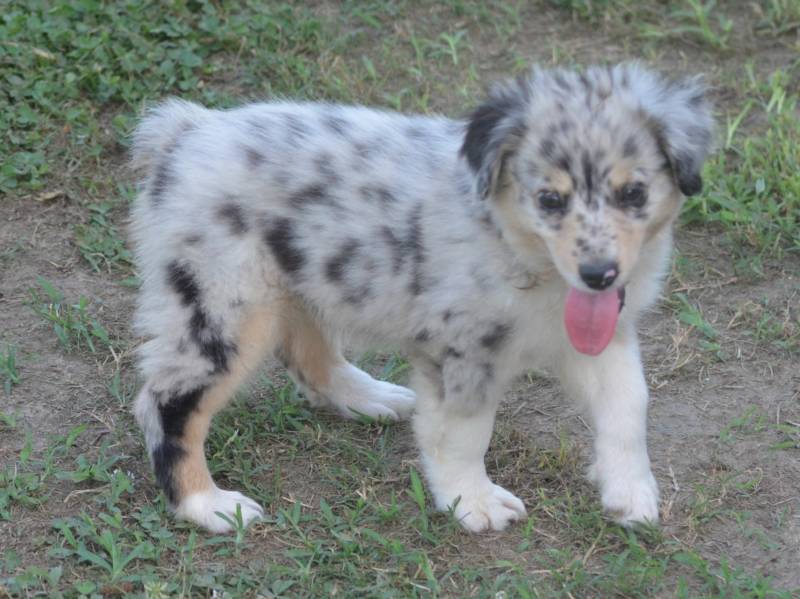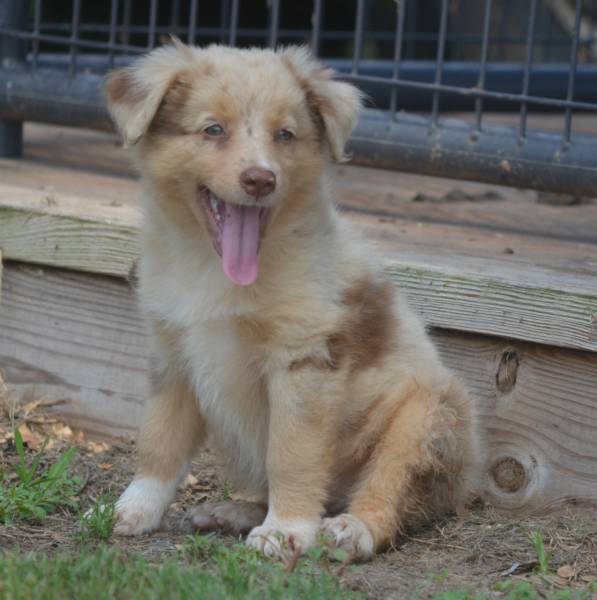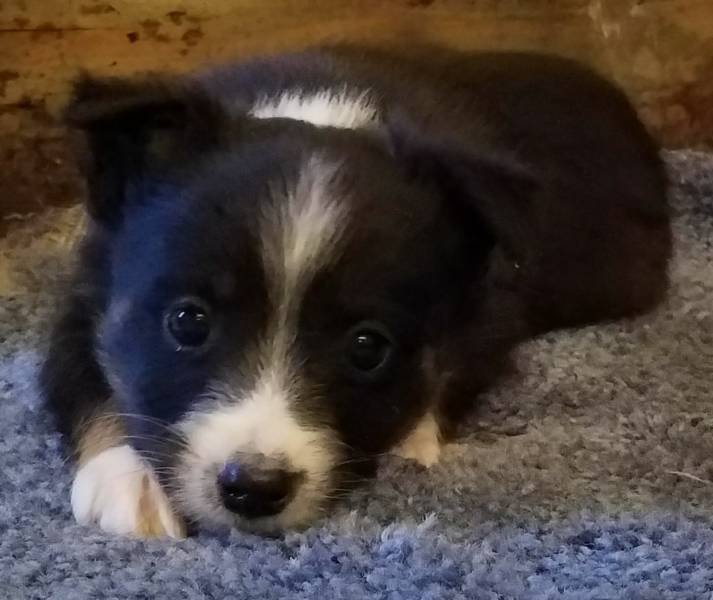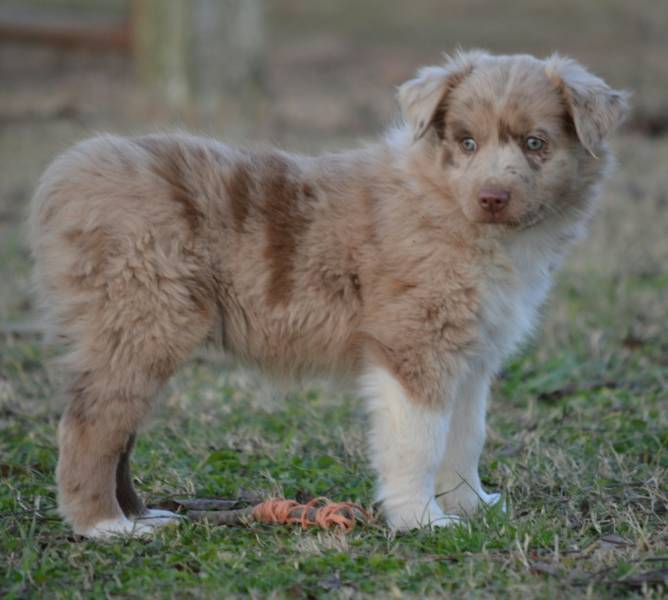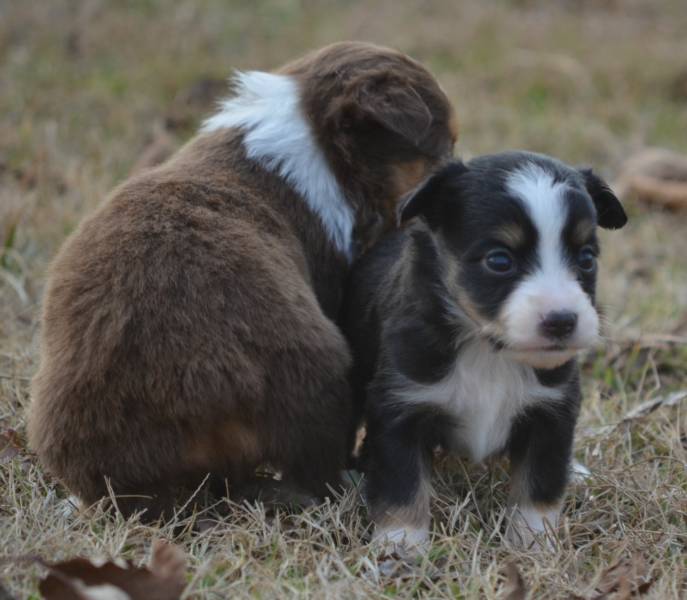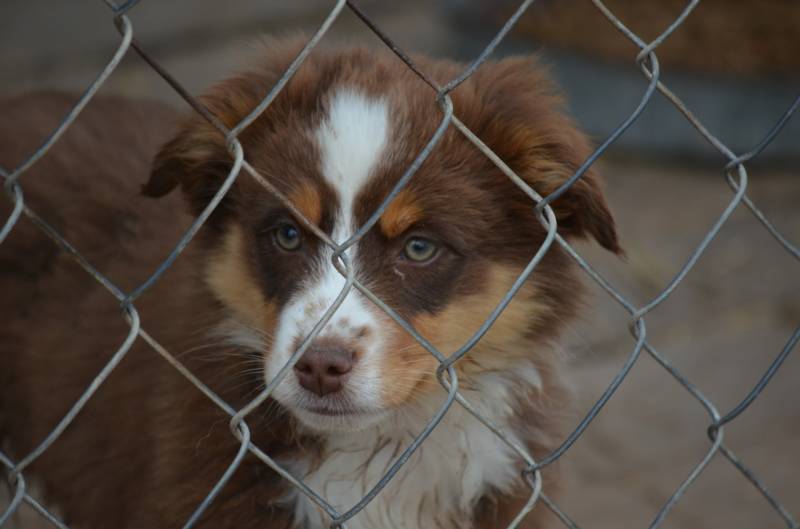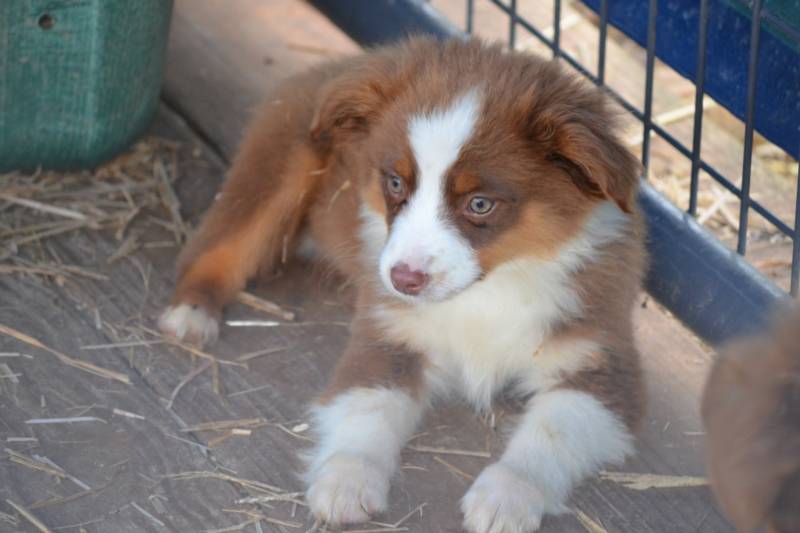 Cinch and Millie produced a big litter of tiny tris on November 20, 2017. These puppies should mature to large toys/small minis.
Max and Dolly produced a beautiful litter full of color on November 27, 2017. This will be Dolly's last litter, and she will be spayed after these puppies are weaned. There are 2 blue merles, 2 red merles, and 2 black tris. This litter should mature to larger minis at around 17 inches tall.
Red Tri Male #3 - $600
This guy is the grittiest of the bunch. If you are looking for a working Aussie, then check him out!
Red Tri Male #1 - ON HOLD
This male is very small. He weighed 3.1 pounds at 8 weeks old, and only weighs 5 pounds at 12 weeks,
Black Tri Male - $400
Personality PLUS with this guy. He loves to play and run.
Red Tri Female #2 - $600
Flashy little girl with a big personality! She wants to be where ever her people are. Beautiful, green eyes.
Black Tri Female - SOLD This princess will be going to TN soon!
This girl is tiny. She barely weighed 3 pounds at 8 weeks old, and she currently only weighs 5 pounds at 12 weeks. I expect her to mature to a large toy.
She is a super sweet, love bug that just wants to be held and petted.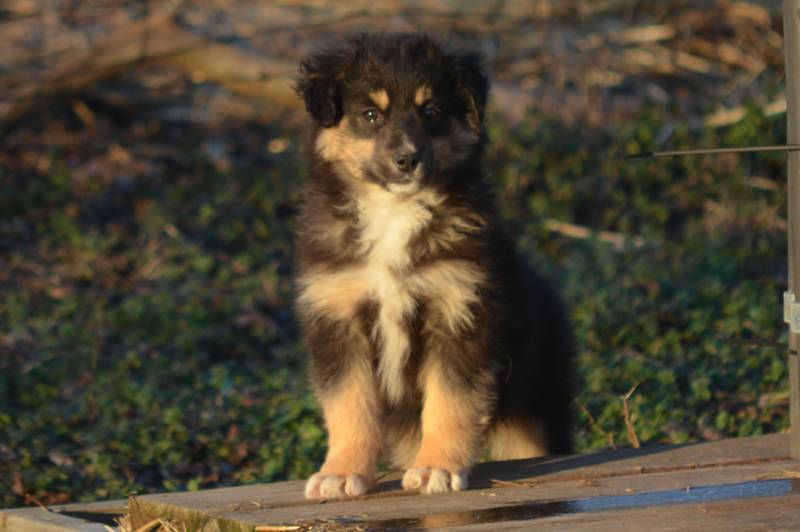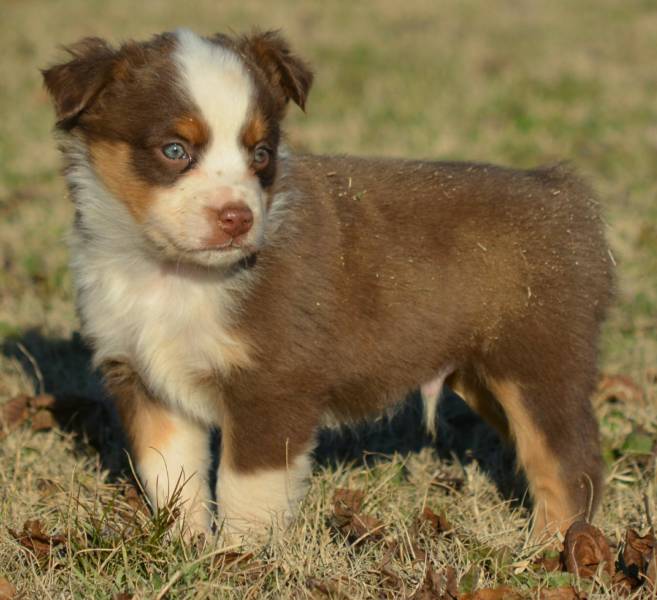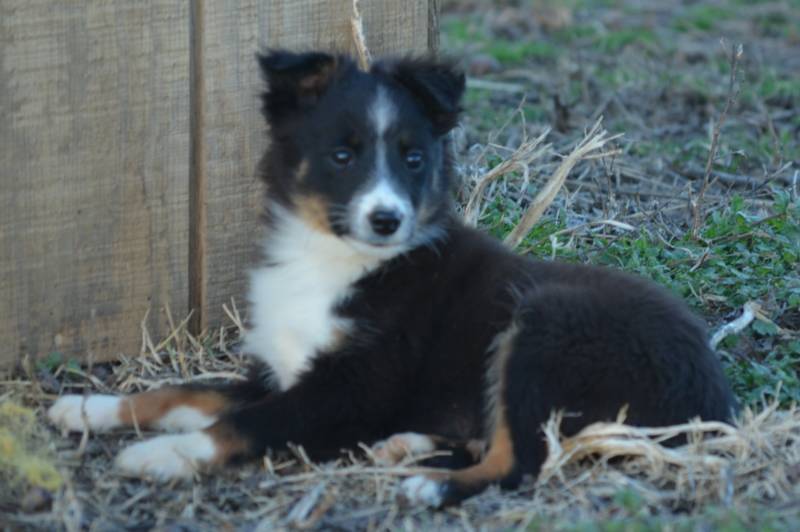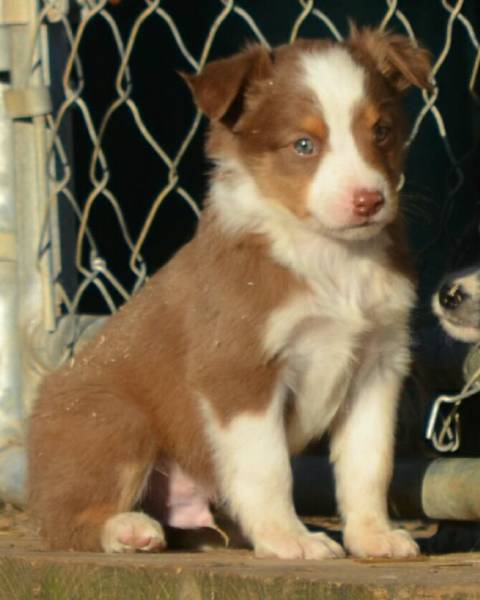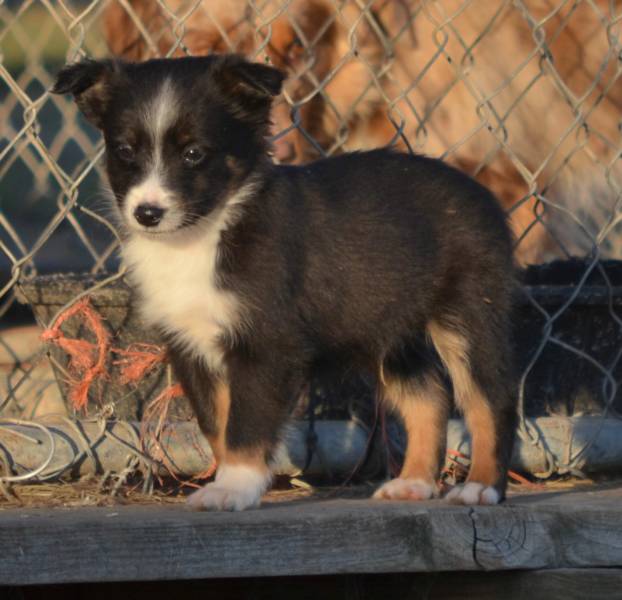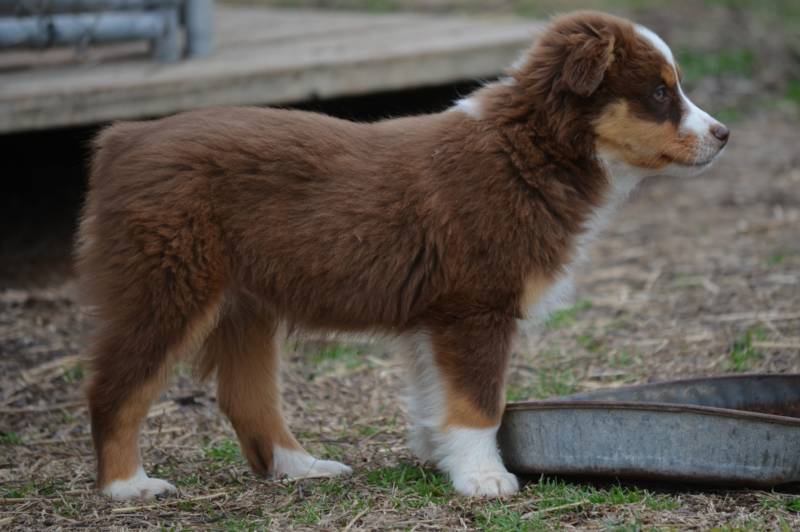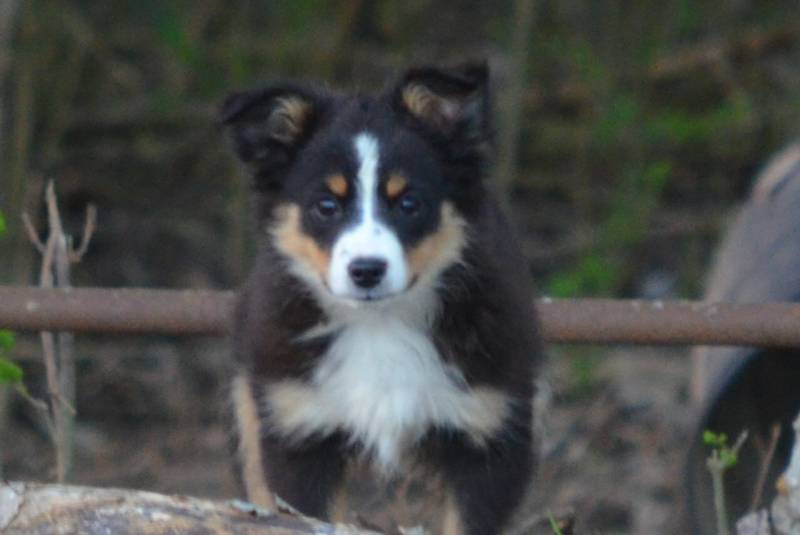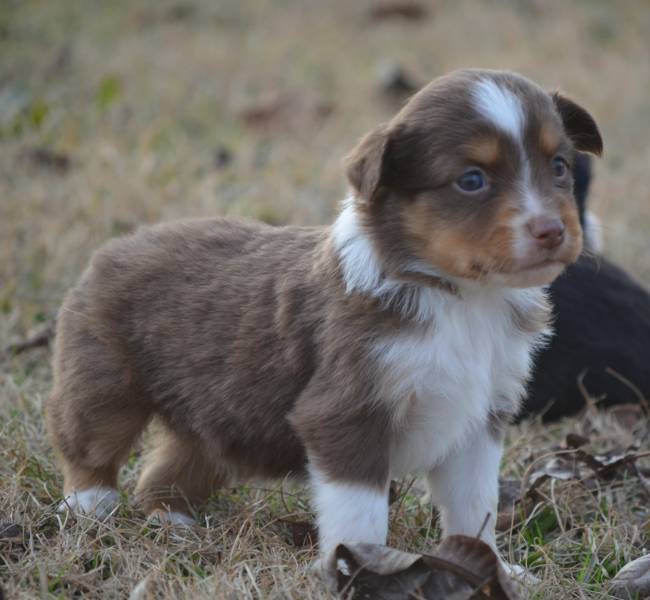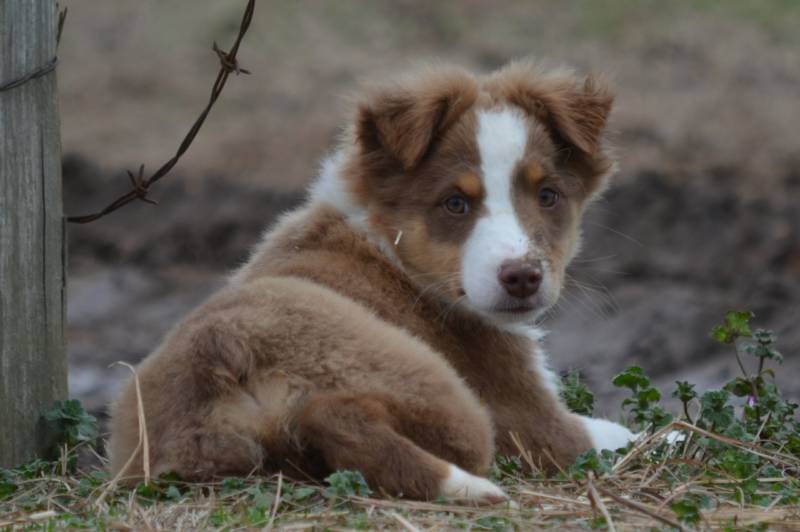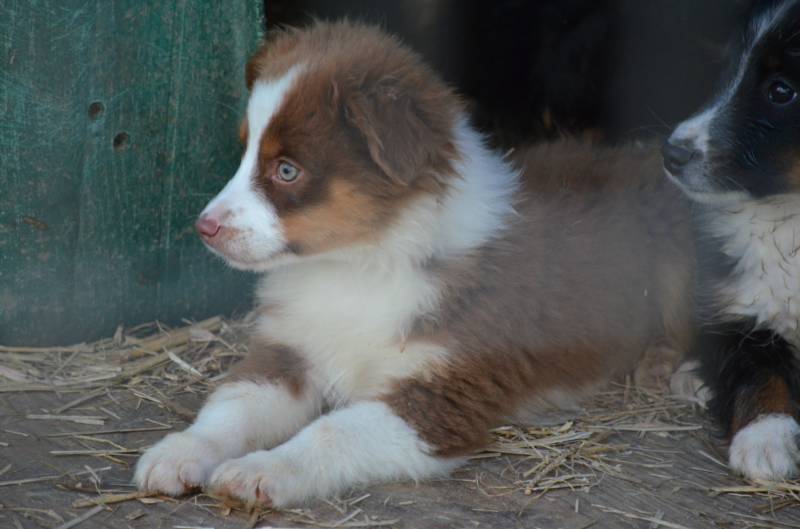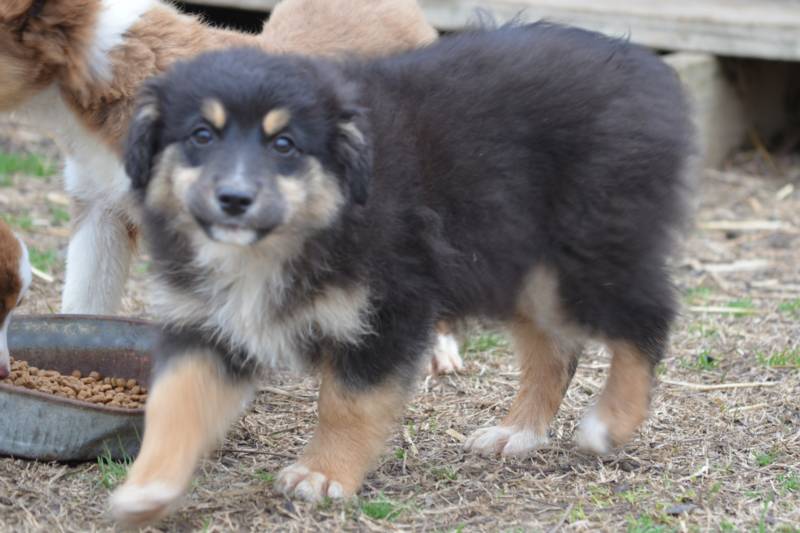 Black Tri Male #1 - $400
This guy has lots of bone and a beautiful head piece! He is extremely friendly and fluffy!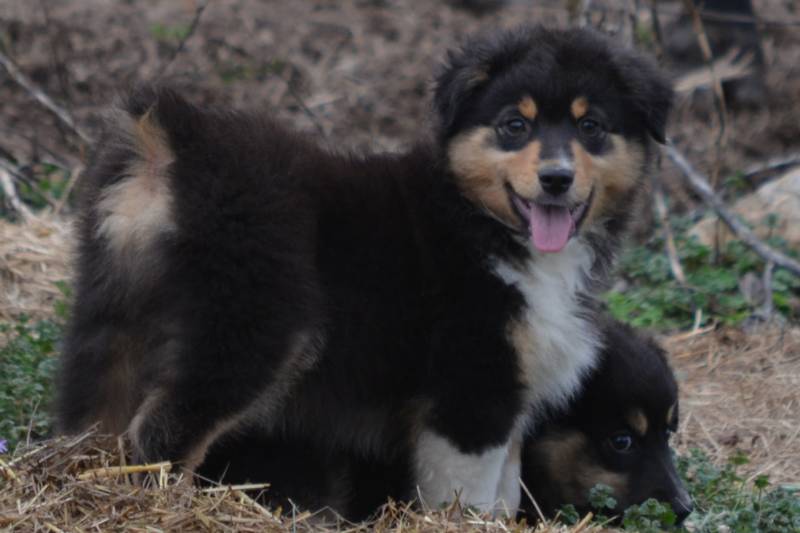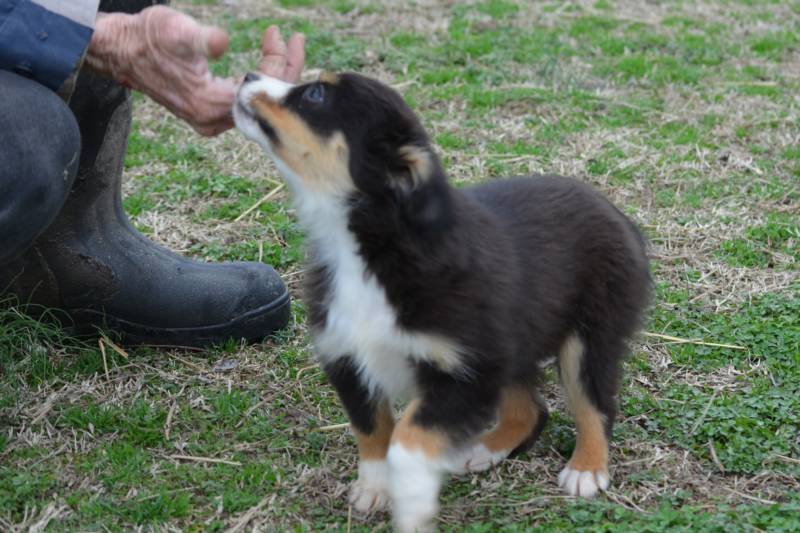 This is the last puppy from this cross. Black tri males tend to get overlooked by a lot of people because they may not be as flashy as the merles. However, this boy is a huge sweetheart that love attention. Beautiful, fluffy coat on this puppy. He should mature to around 17 inches tall.