Miniature Australian Shepherd Puppies For Sale
Please keep checking back as this page will be updated regularly. Past puppies are pictured at the bottom of this page.
Puppies are clear by parentage for MDR1 gene mutation, hereditary cataracts (HC), and progressive retinal atrophy (PRA-prcd) and can be registered with both ASDR and CKC.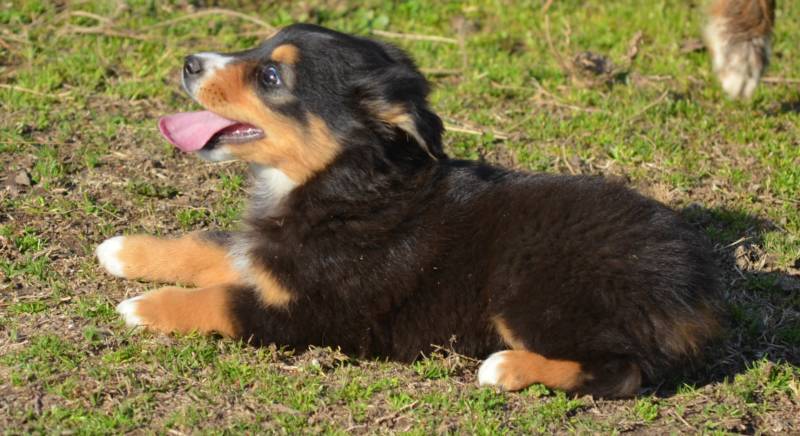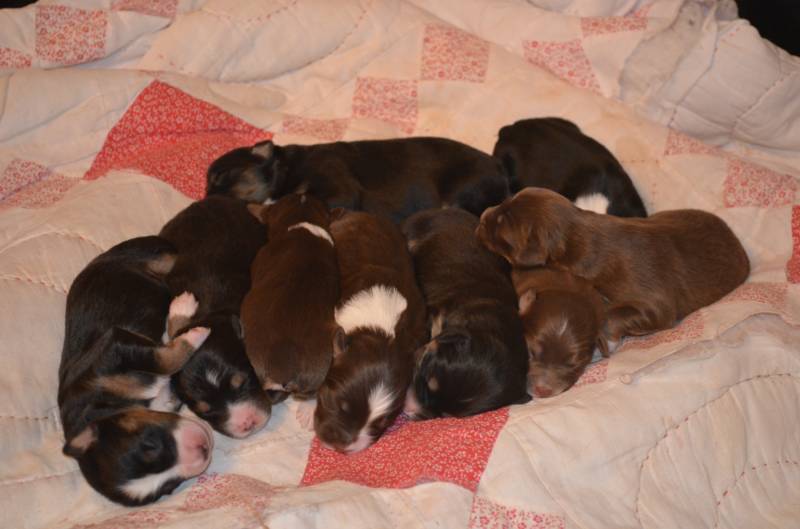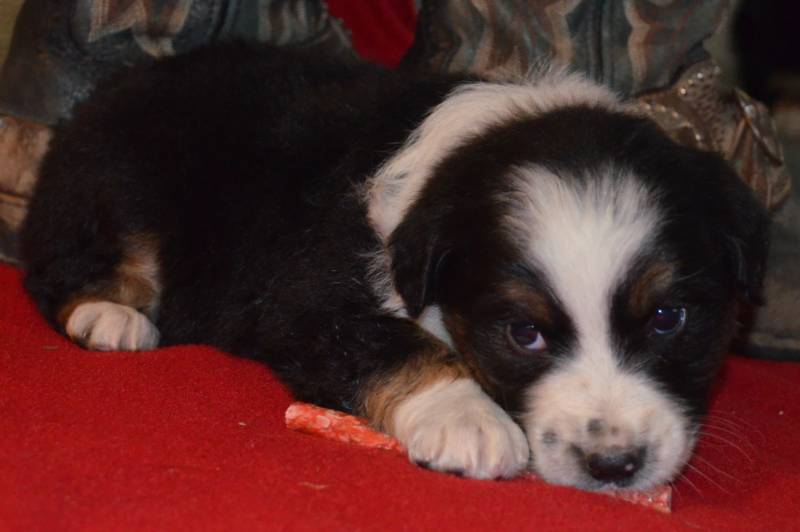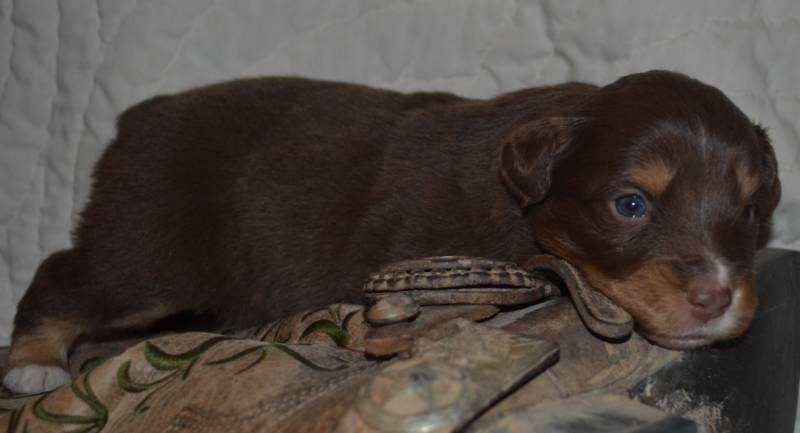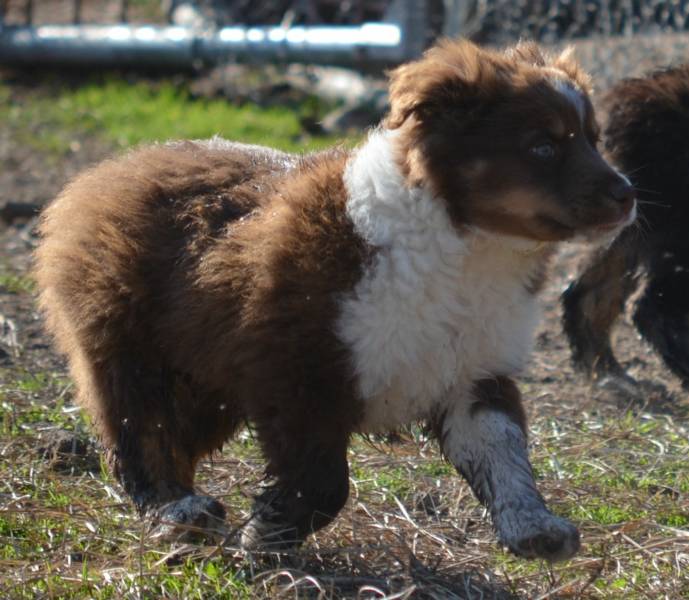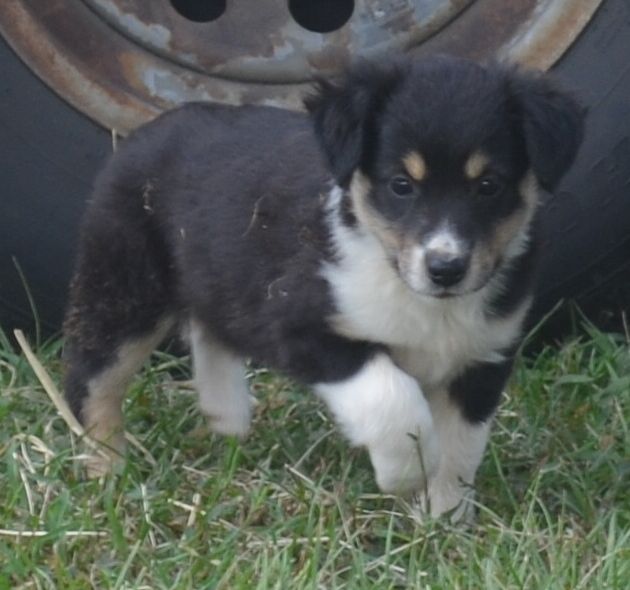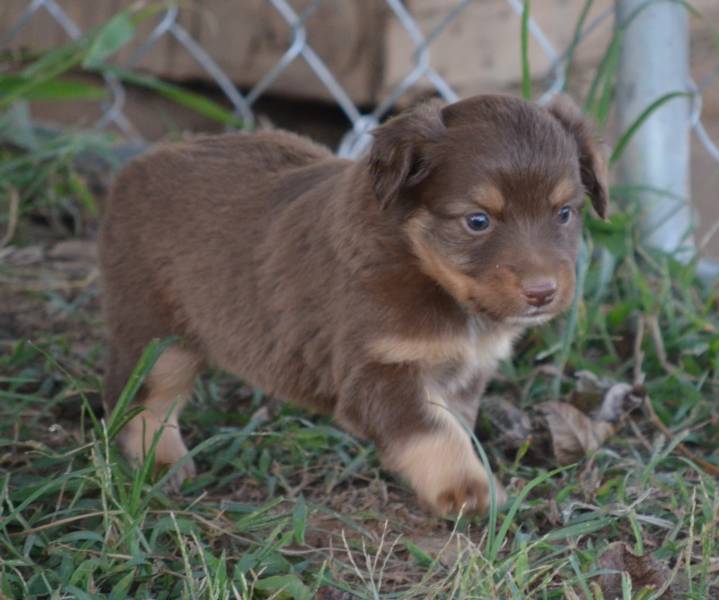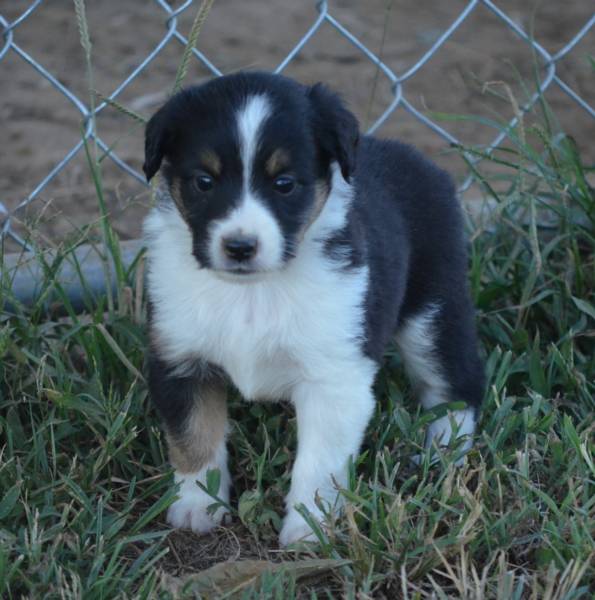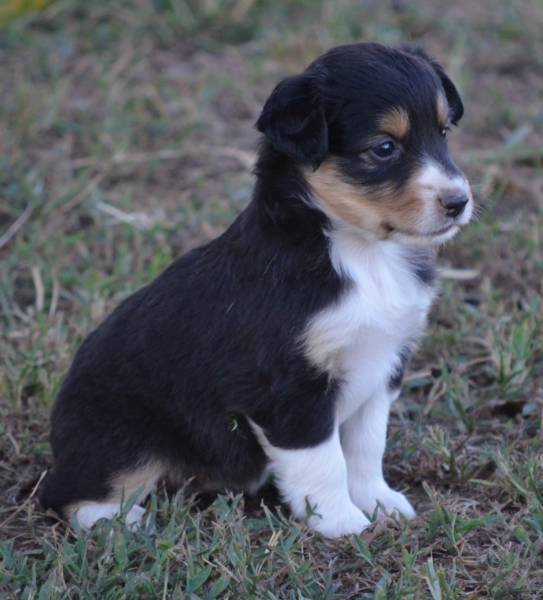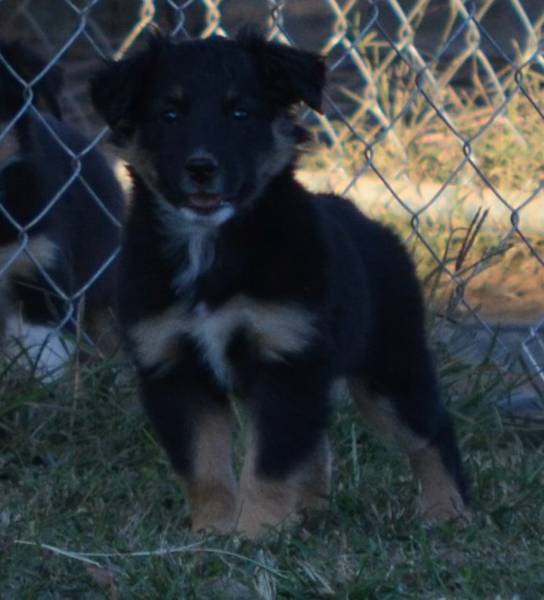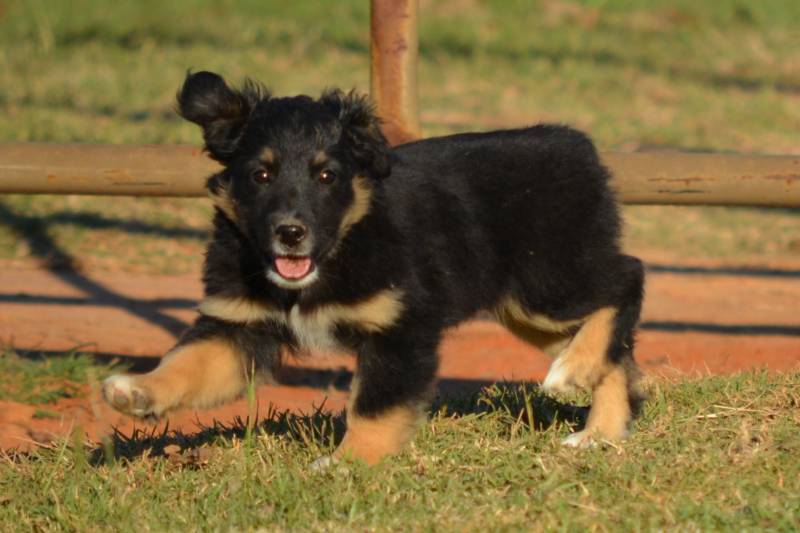 Below are a few of the past puppies that we have raised who have already been placed in loving homes. Some of these pups have gone on to the show ring and agility fields while others have made excellent companions!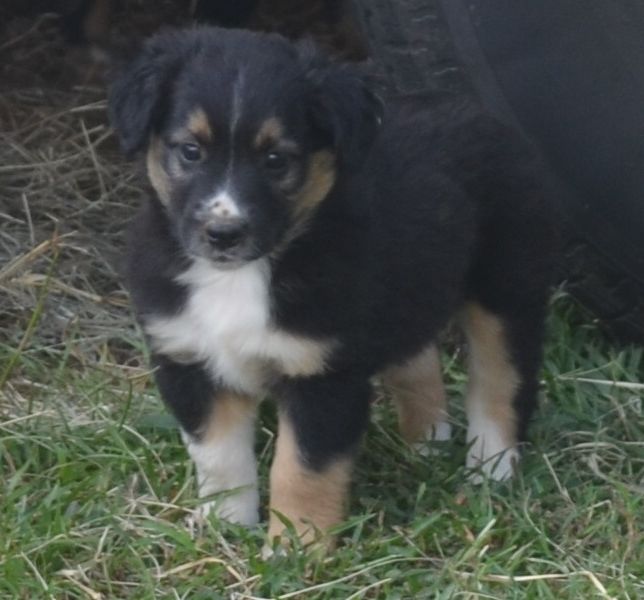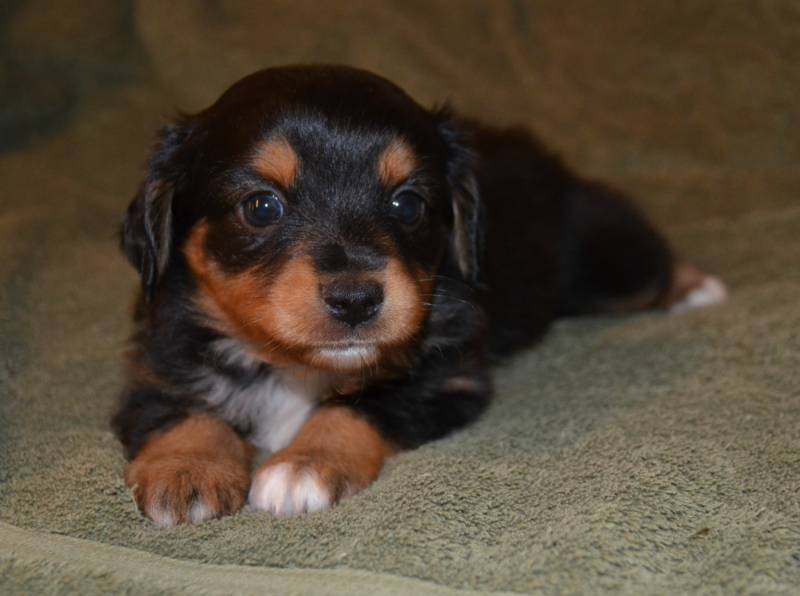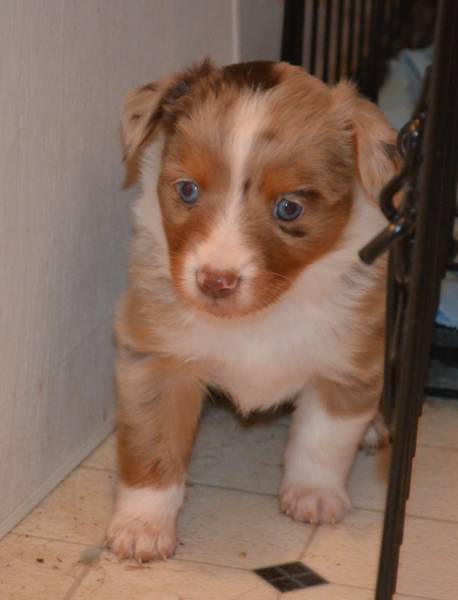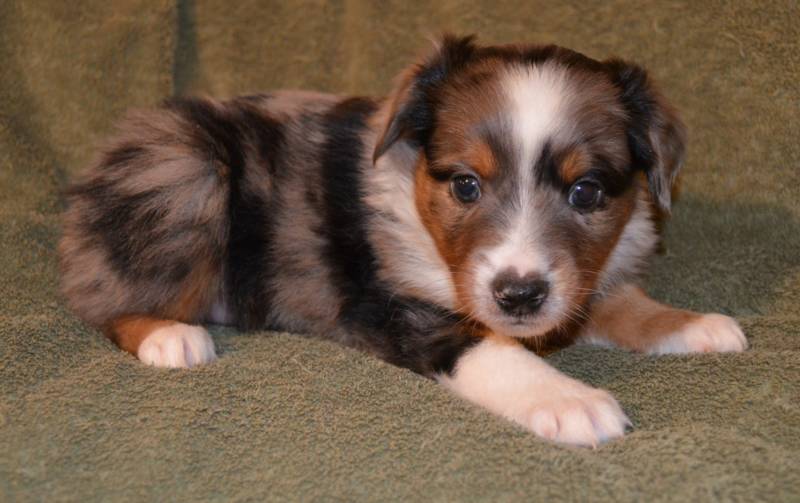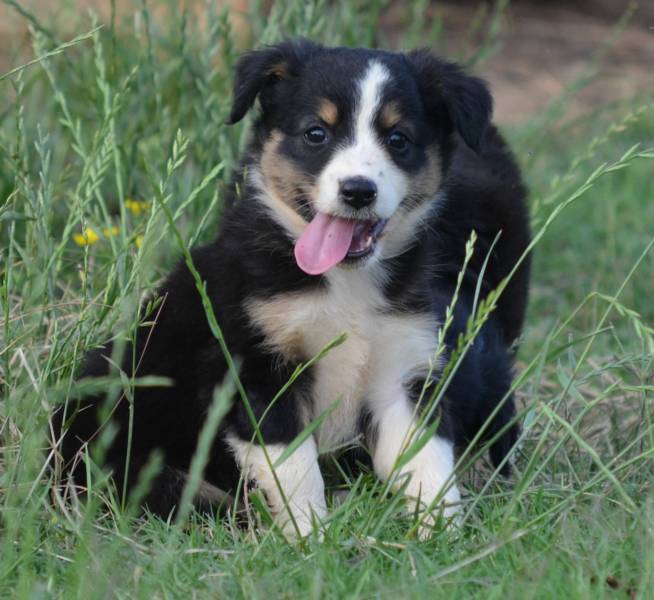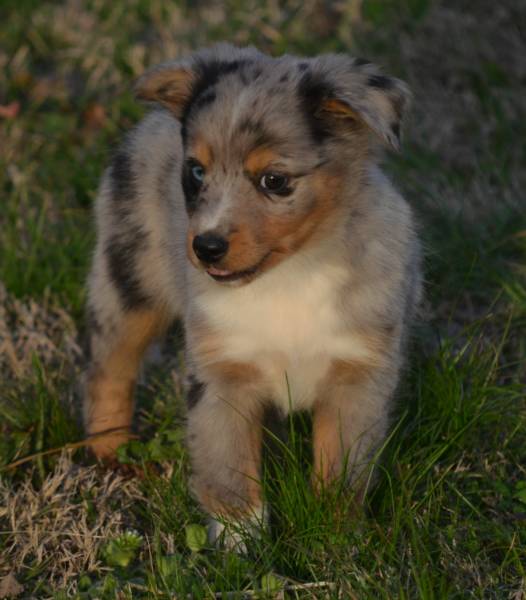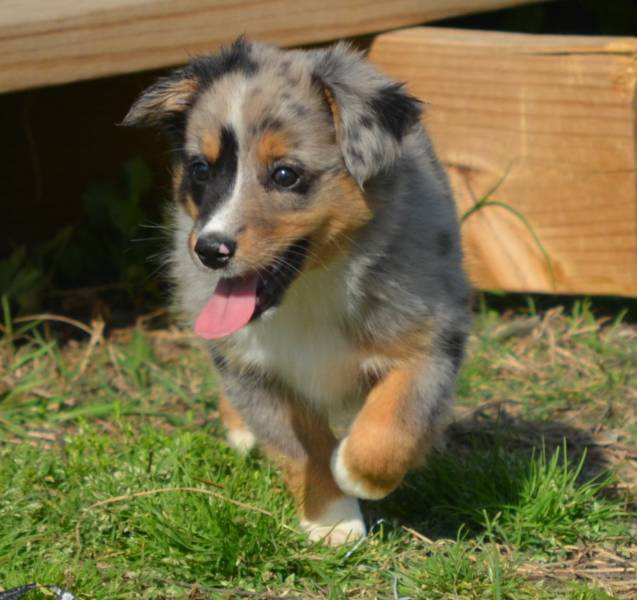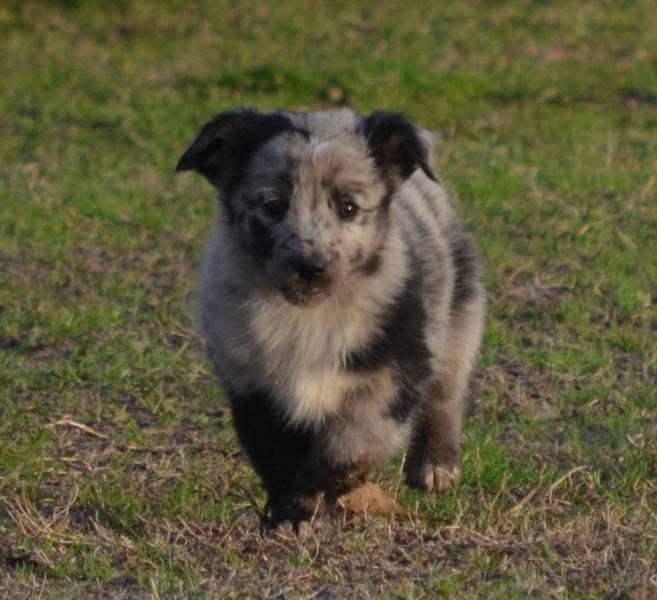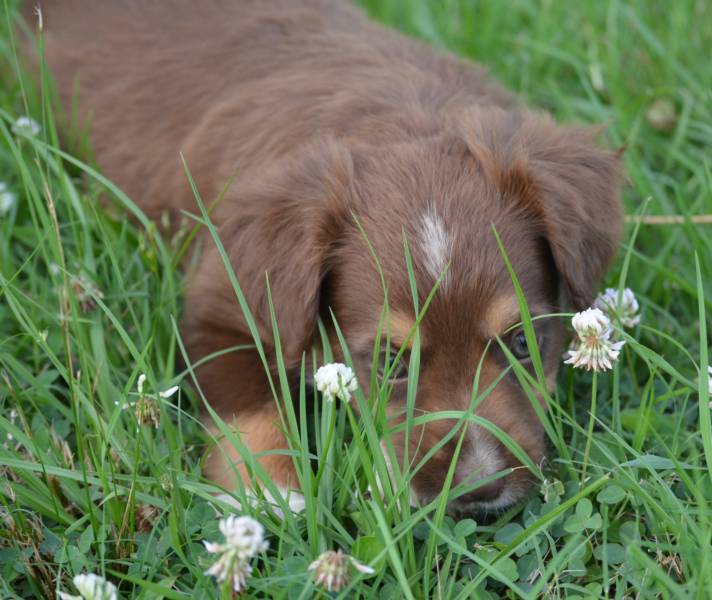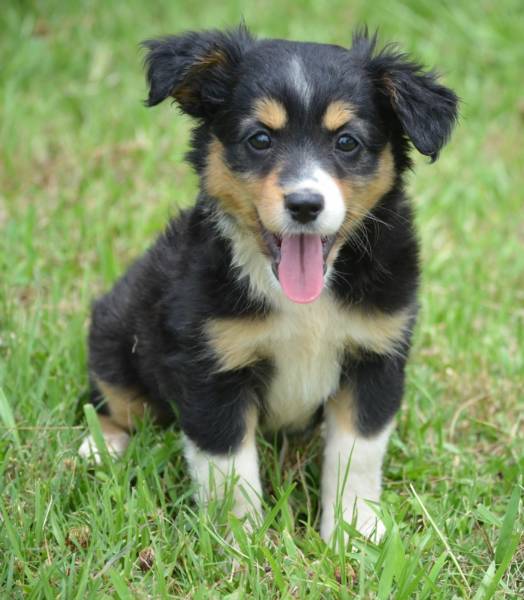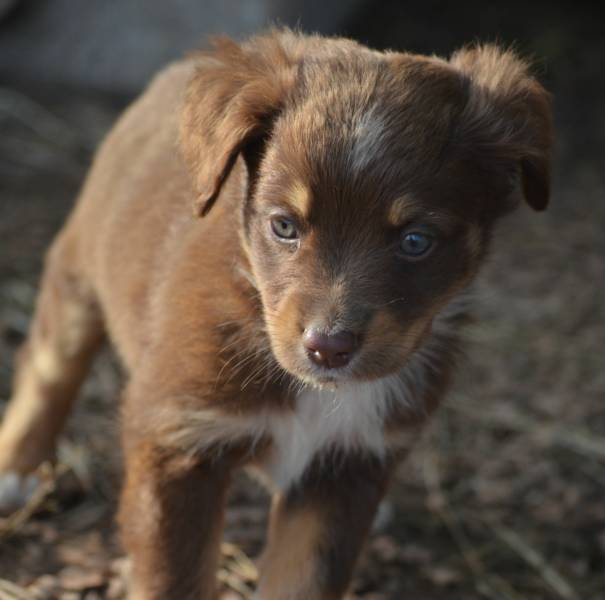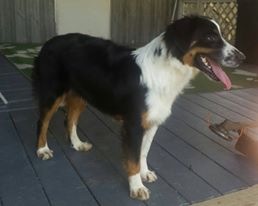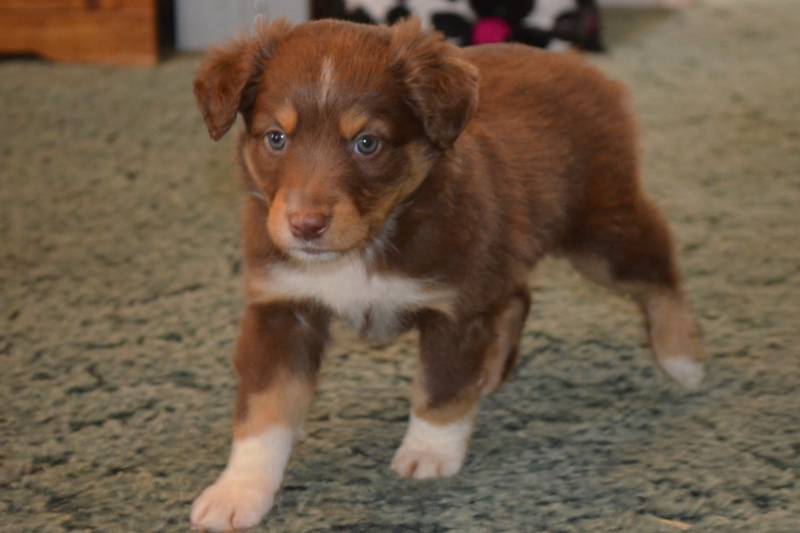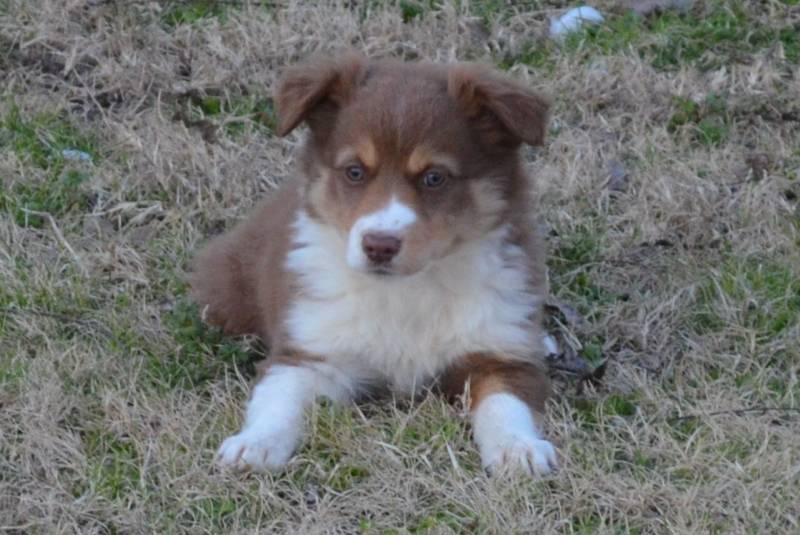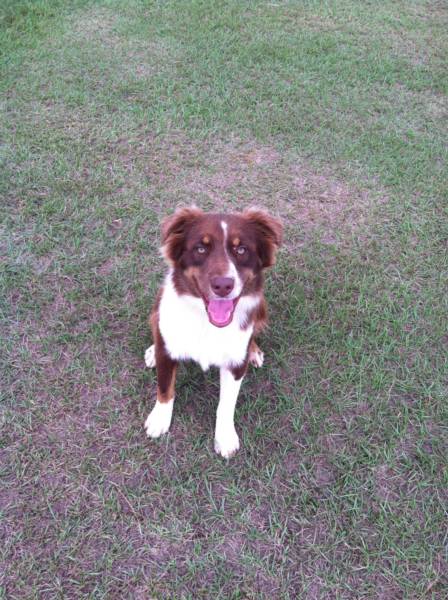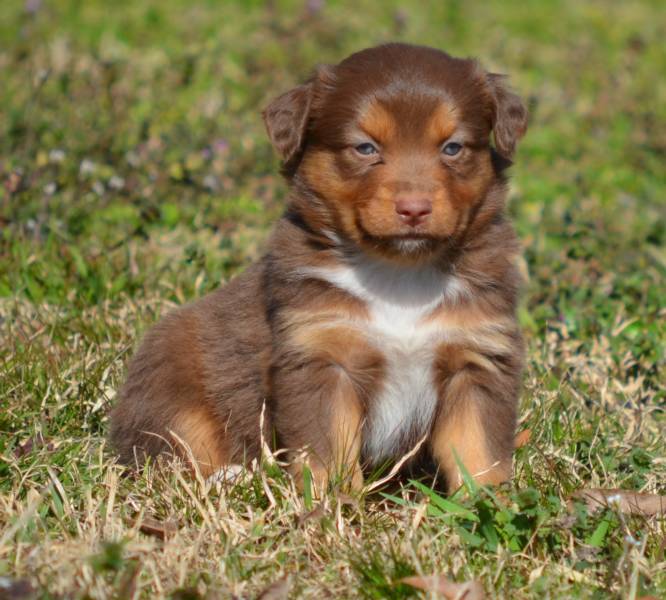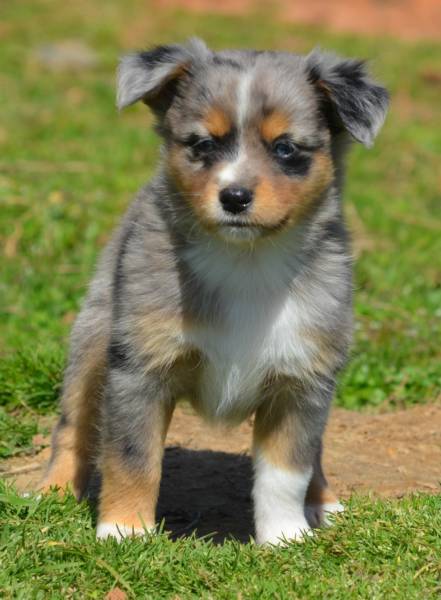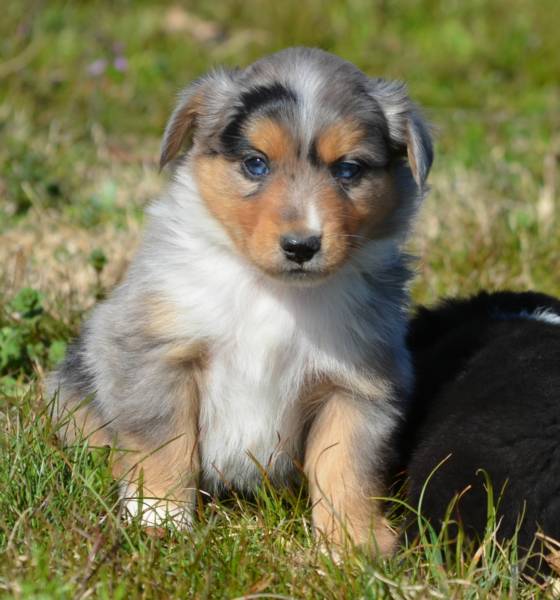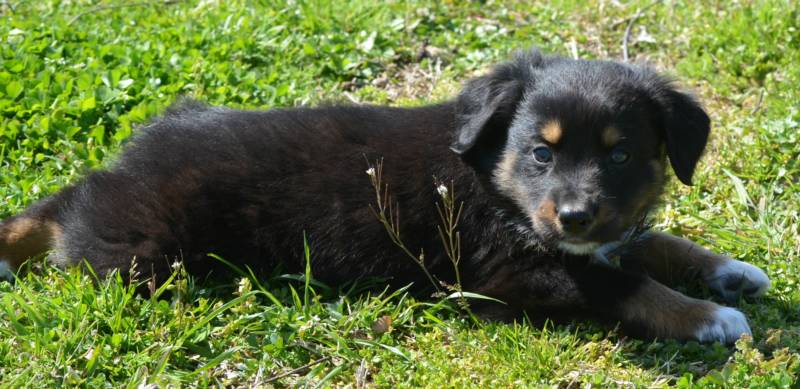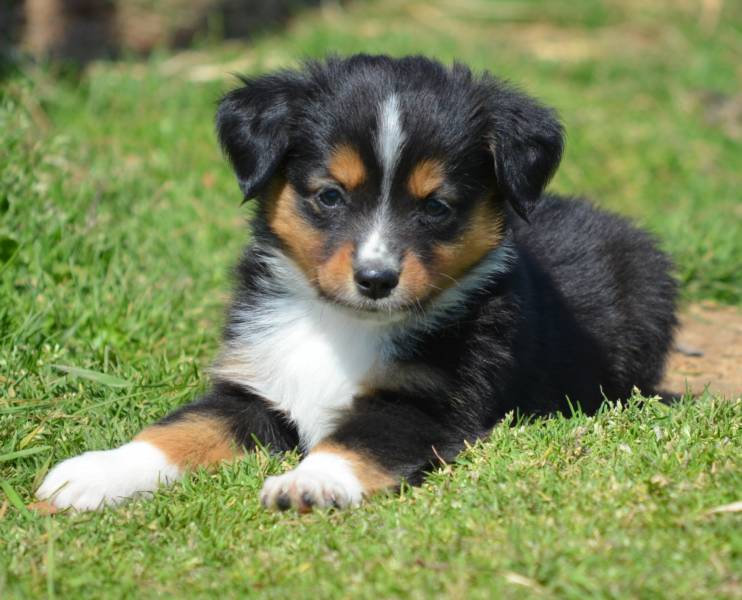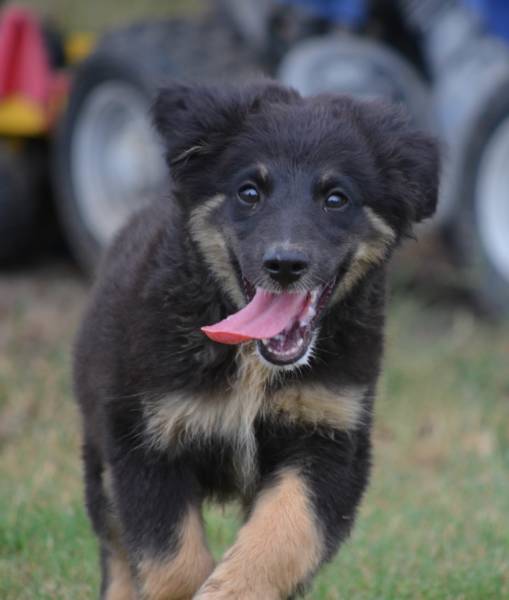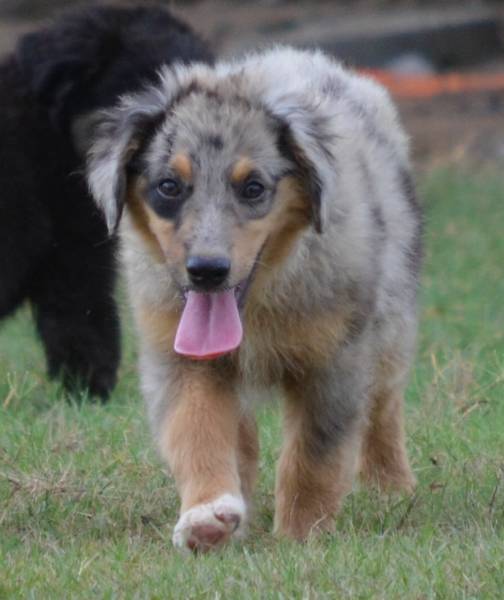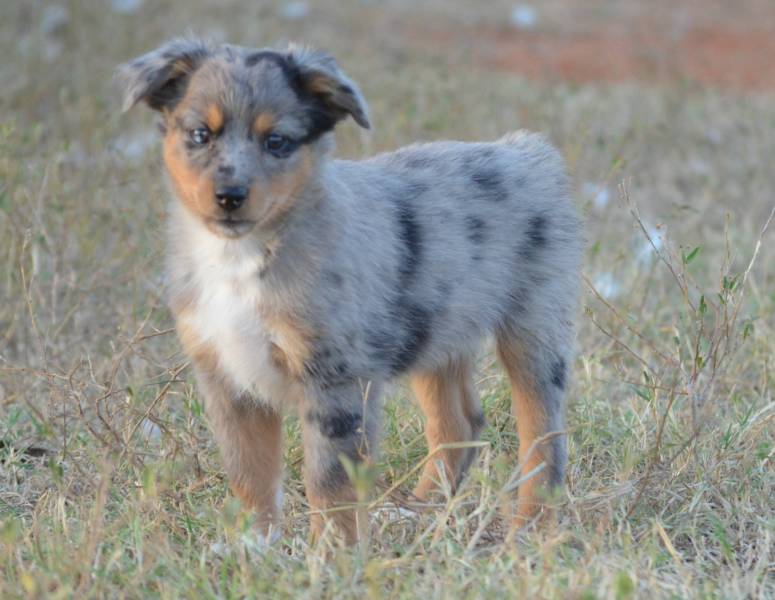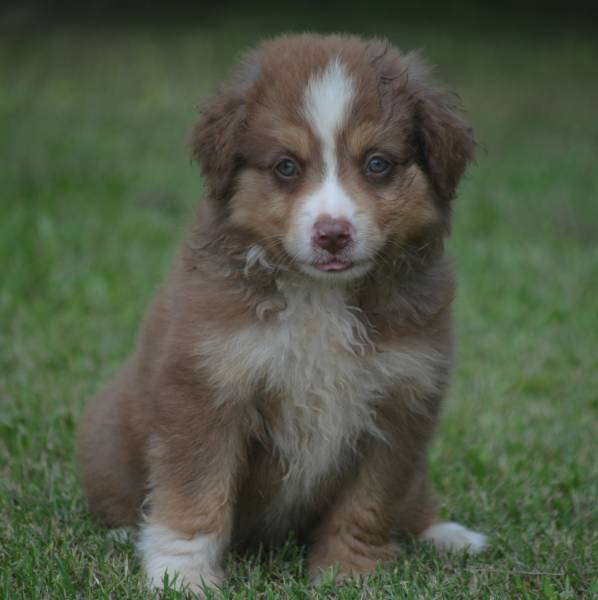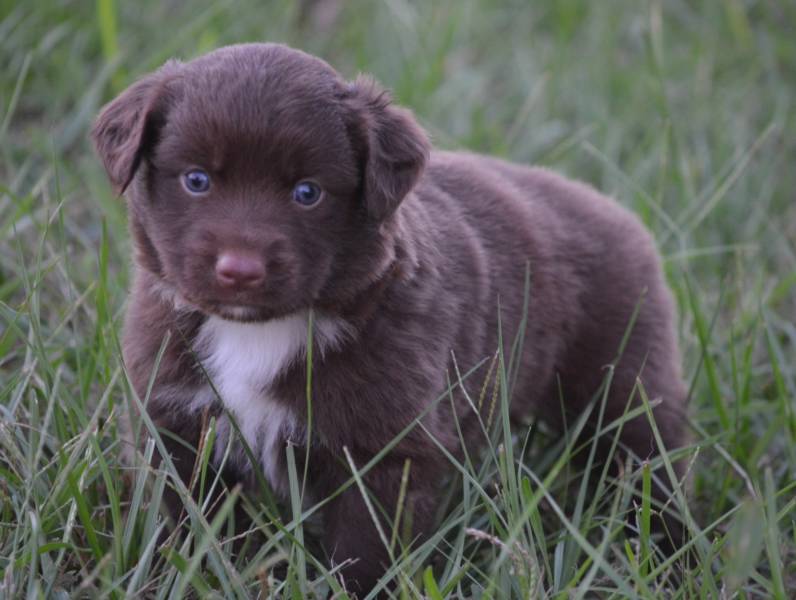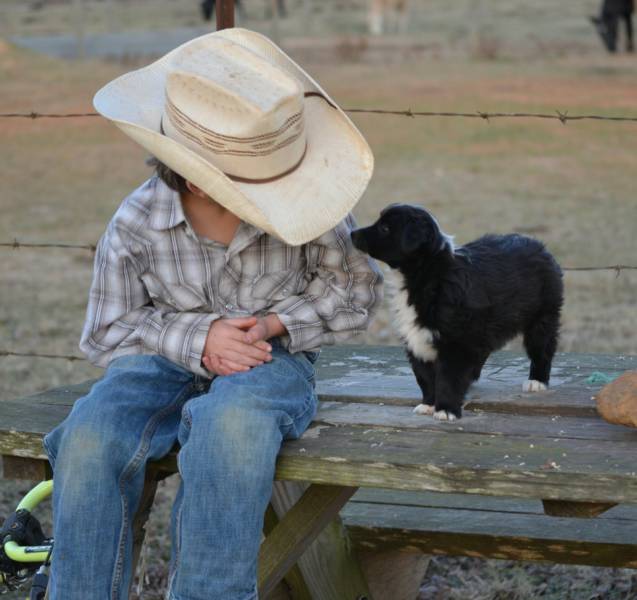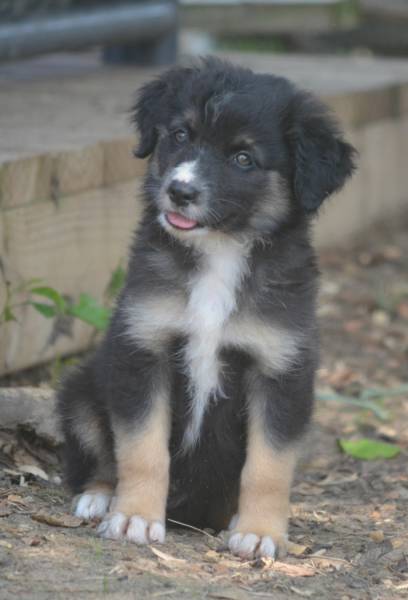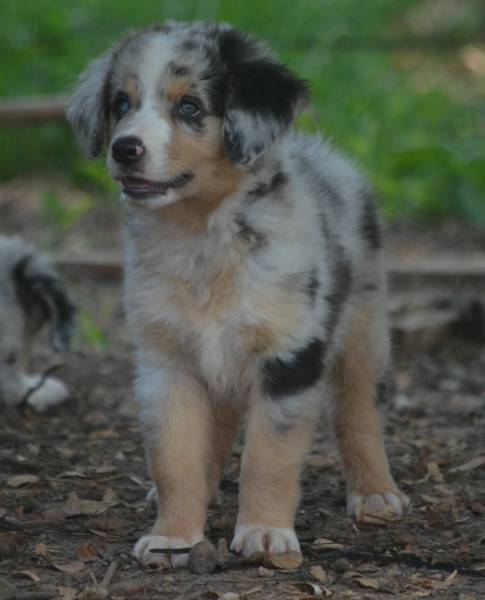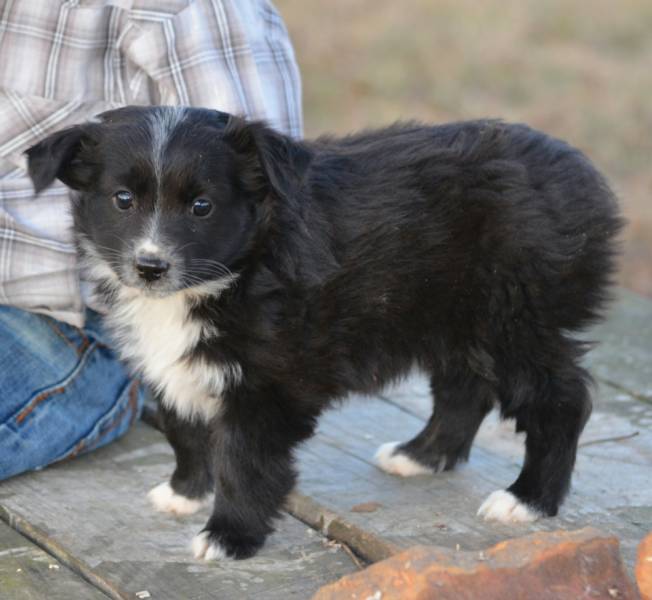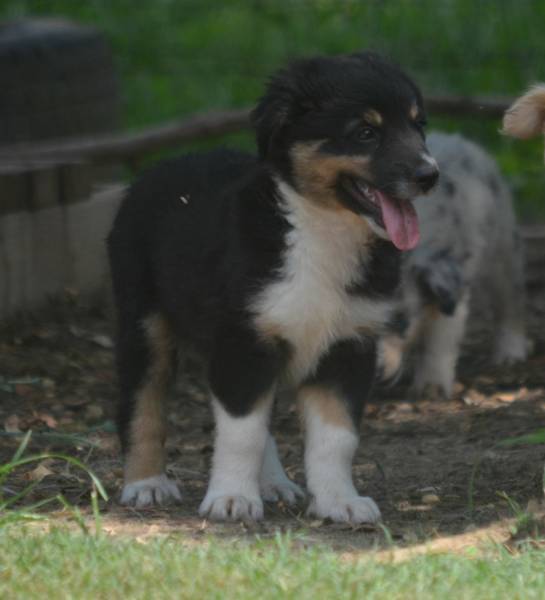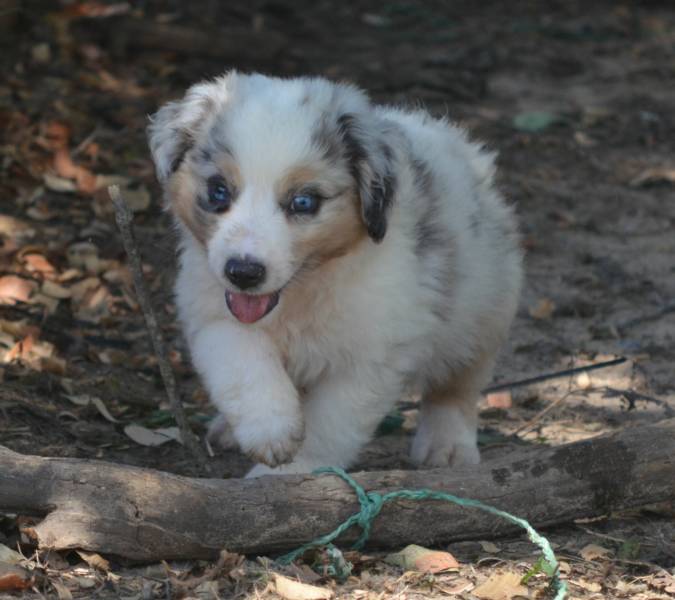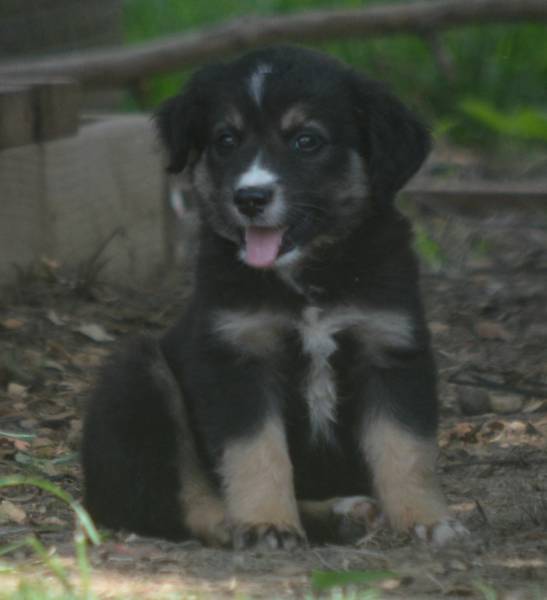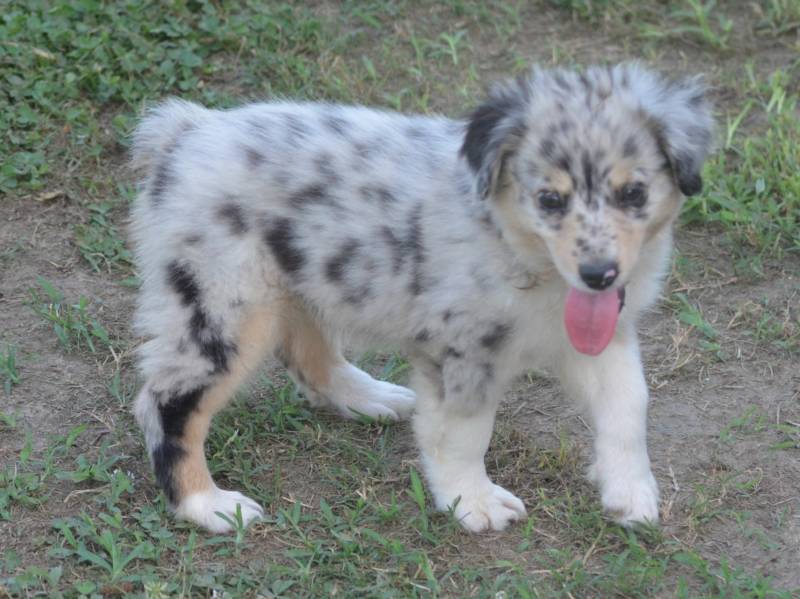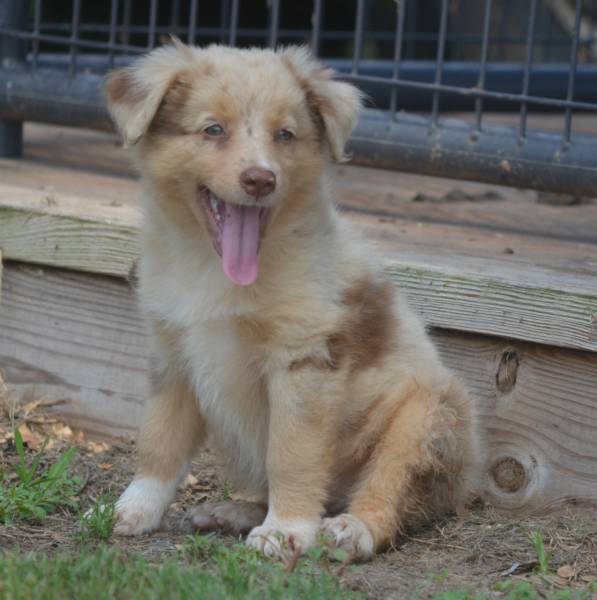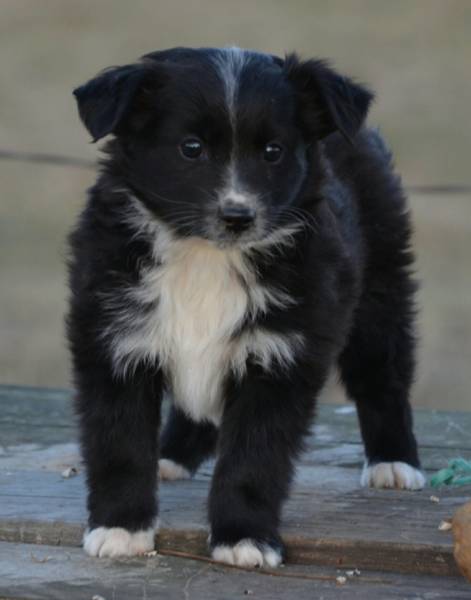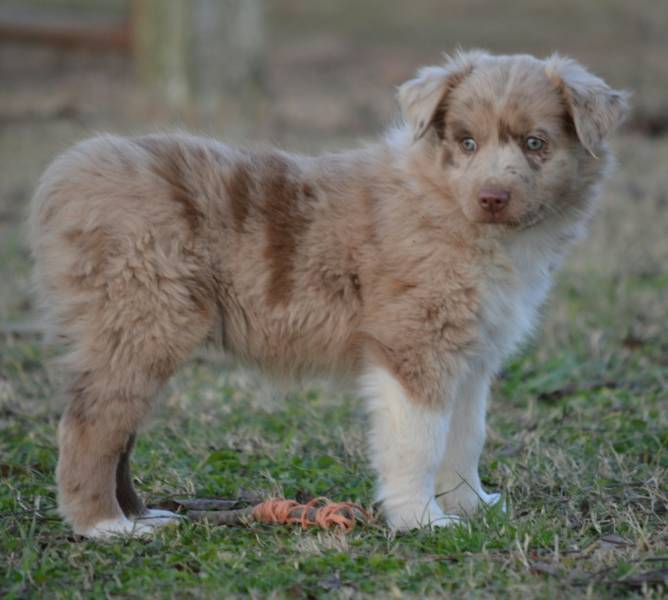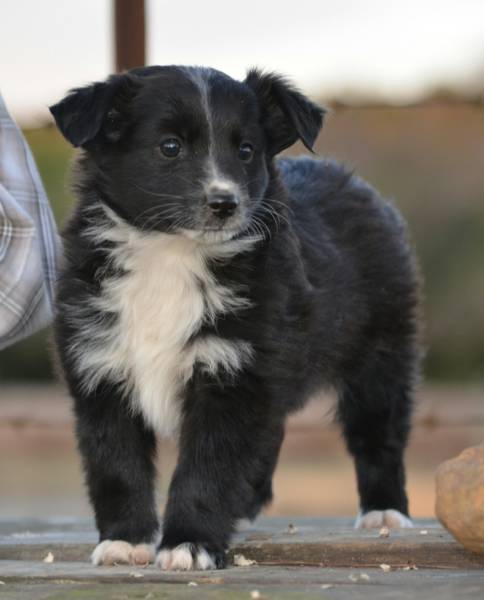 Cinch and Ruby produced a sweet litter of females on September 30, 2017. There are only 2 little girls, so they will come extra pre-spoilt!
Black Bi Female - This girl will be heading to Pensacola, FL
This girl is tiny! At eight weeks old, she only weighs 3.5 pounds and stands right at 7 inches tall. She has a good amount of bone for such a little girl and great coat!
Red Merle Female - $1000
Classic looking female with striking green eyes. Standing at almost 9 inches tall and 8 pounds, this girl really is the big sister of the two. She is full of energy and so happy to see her people! Beautiful head, great ear set, lots of bone, and flashy color...this girl is the whole package!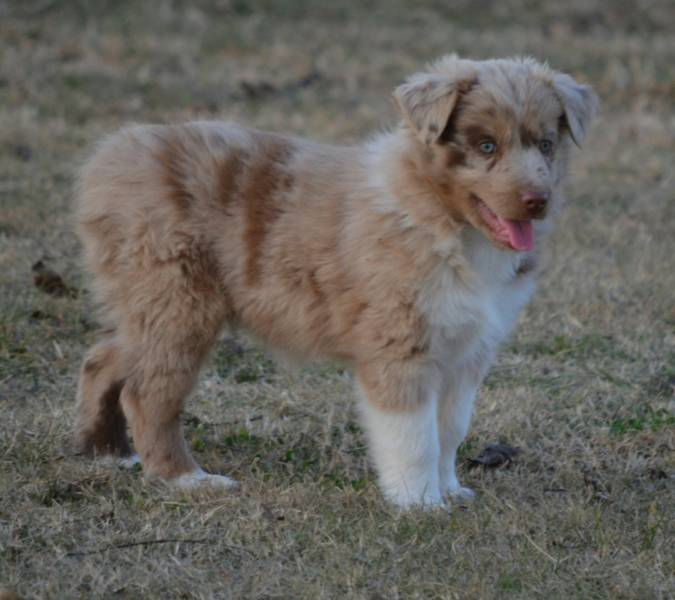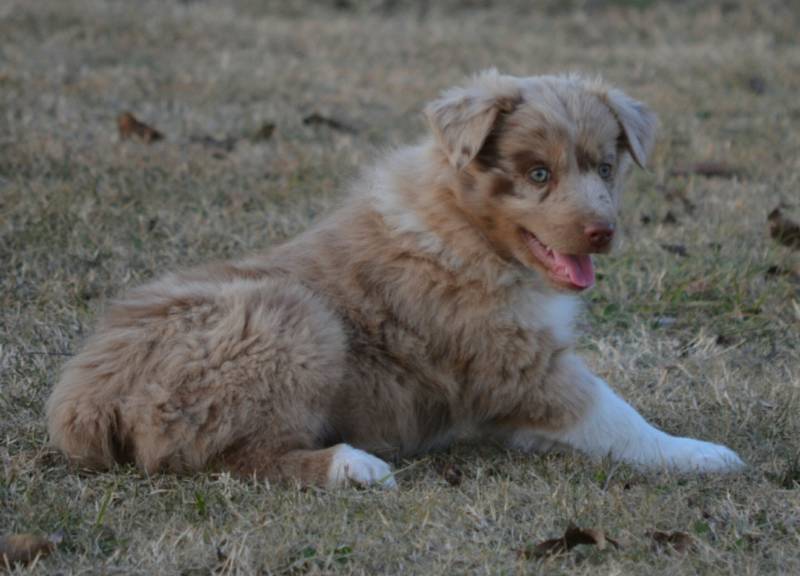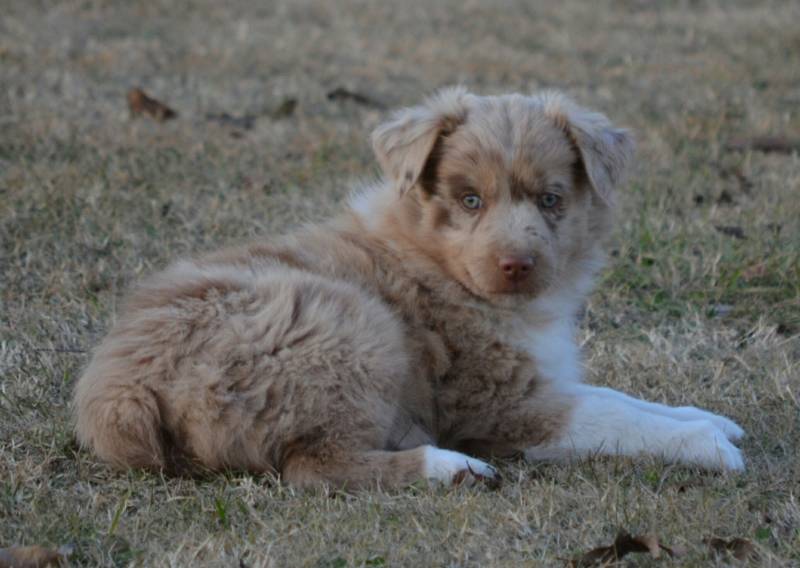 Cinch and Millie produced a big litter of tiny tris on November 20, 2017. These puppies should mature to large toys/small minis.
Max and Dolly produced a beautiful litter full of color on November 27, 2017. This will be Dolly's last litter, and she will be spayed after these puppies are weaned. There are 2 blue merles, 2 red merles, 1 red tri, and 2 black tris. Individual pictures will be posted next week.
Red Tri Female #2 - On Hold
I will be evaluating this female to possibly keep.
Black Tri Female - On Hold
I will be evaluating this female to see if I would like to keep her.