Miniature Australian Shepherd Puppies For Sale
Please keep checking back as this page will be updated regularly. Past puppies are pictured at the bottom of this page.
Puppies are clear by parentage for MDR1 gene mutation, hereditary cataracts (HC), and progressive retinal atrophy (PRA-prcd) and can be registered with both ASDR and CKC.
Puppies listed on this page are available until a deposit is received.
A nonrefundable deposit of $150 is required to hold a puppy until weaning.
This deposit will be applied toward the purchase price of the puppy.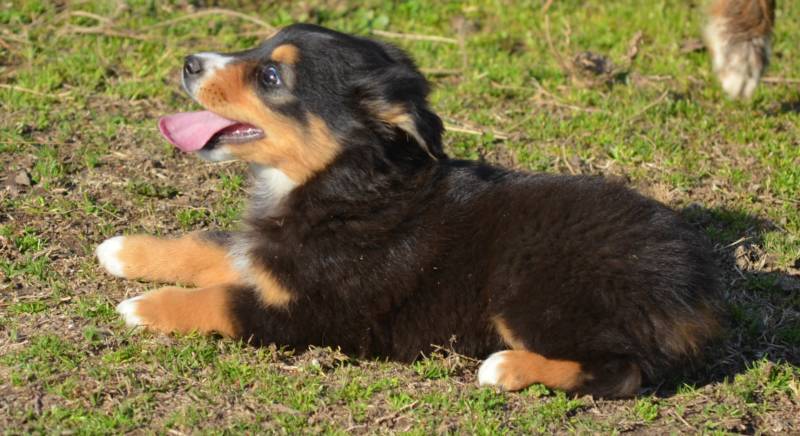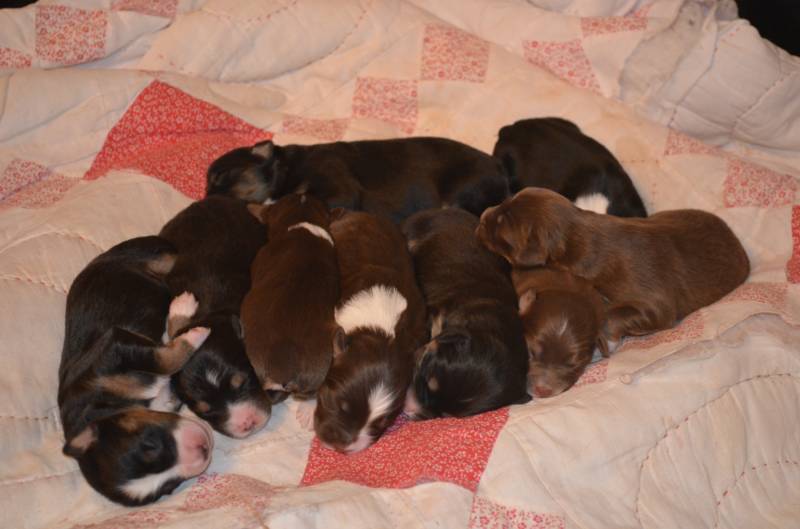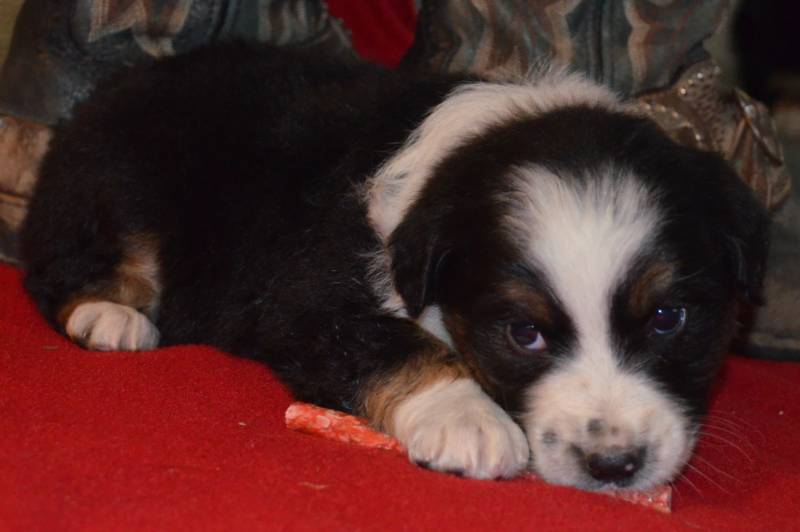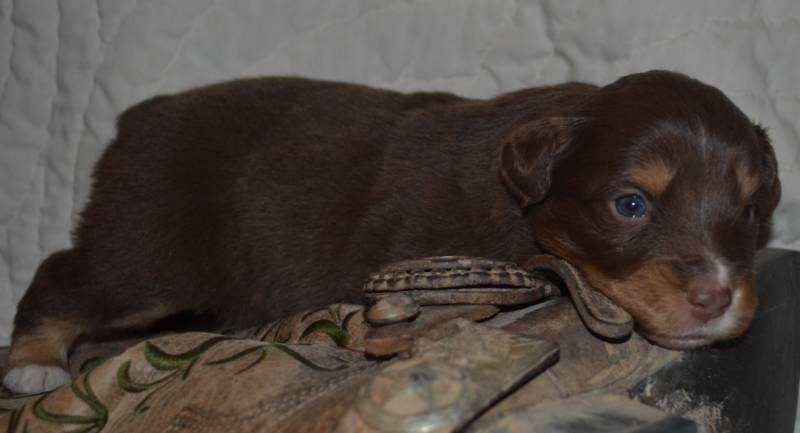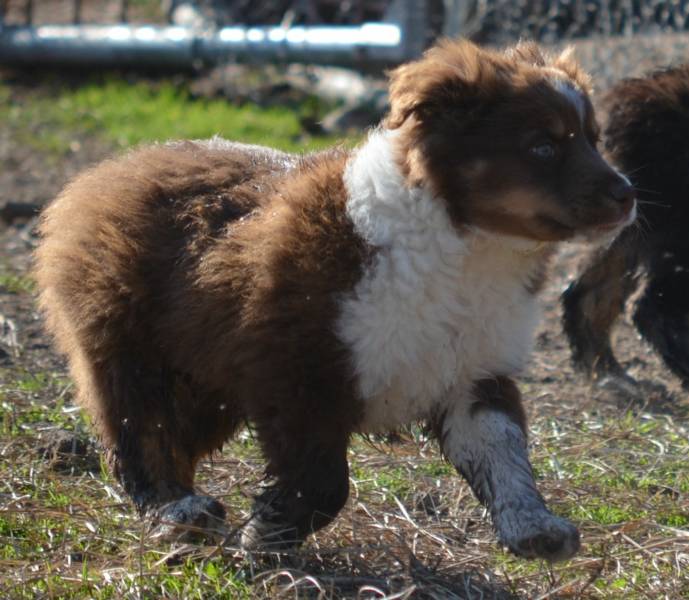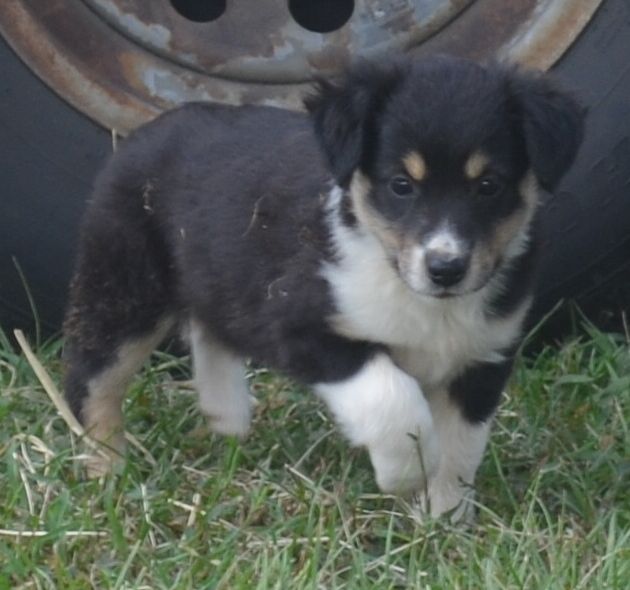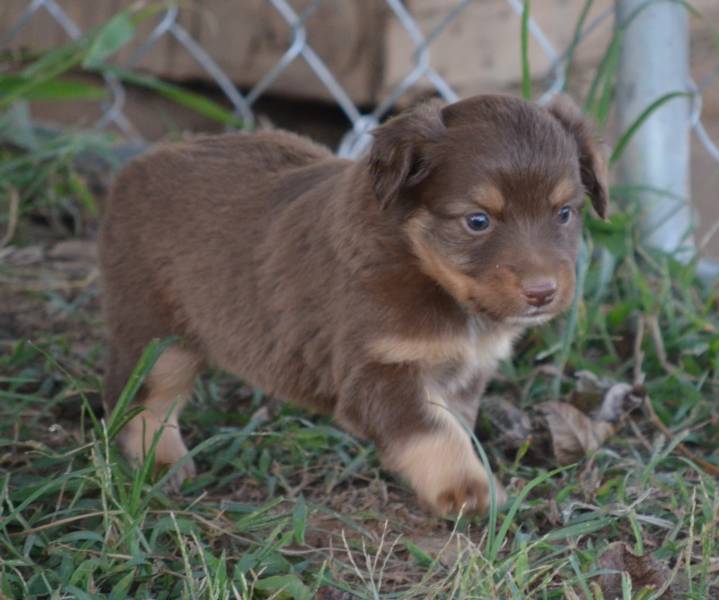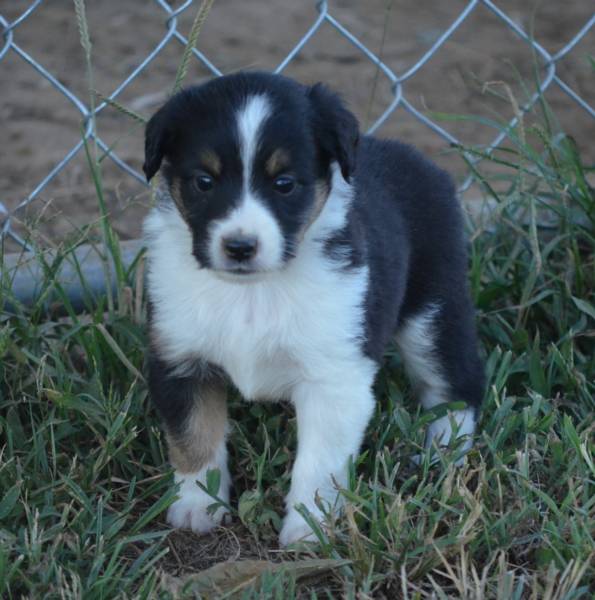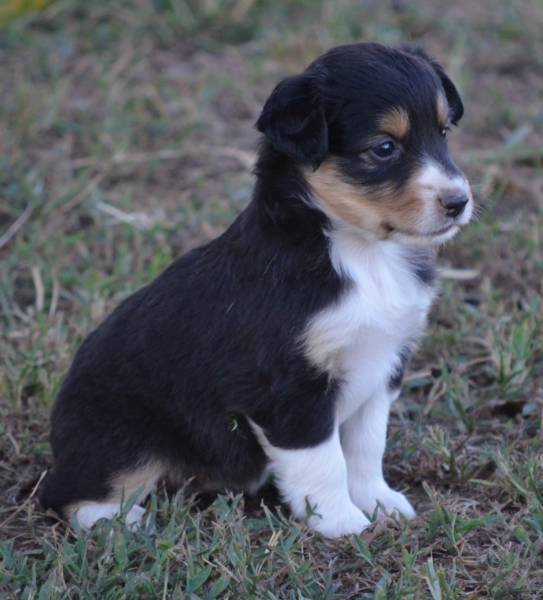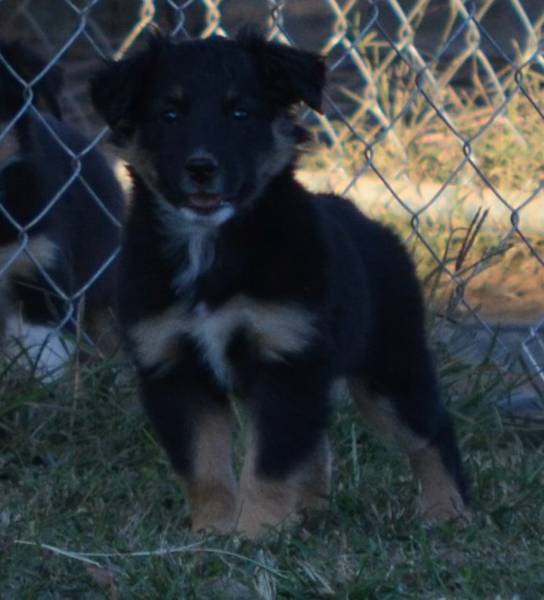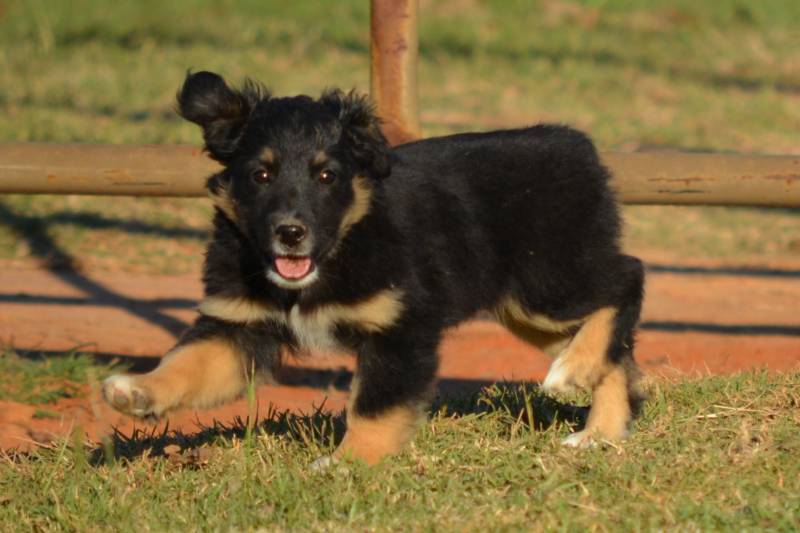 Below are a few of the past puppies that we have raised who have already been placed in loving homes. Some of these pups have gone on to the show ring and agility fields while others have made excellent companions!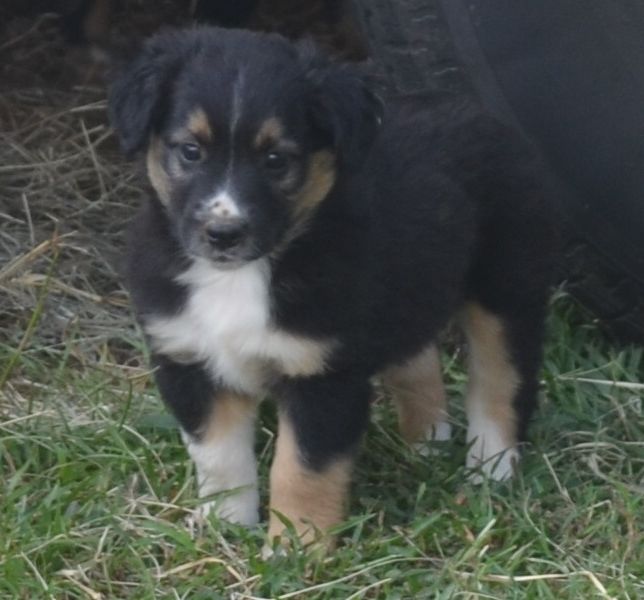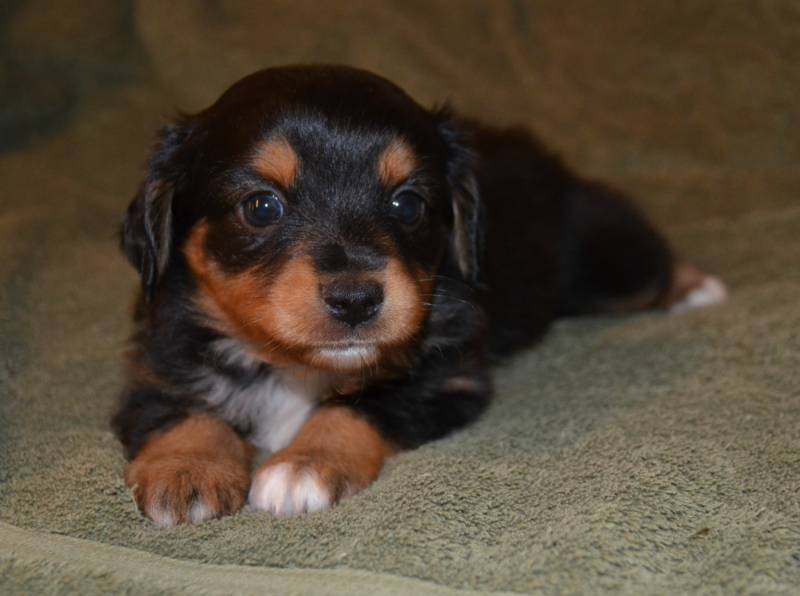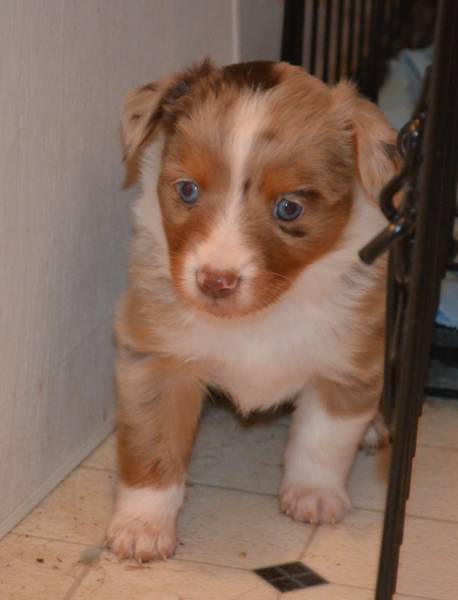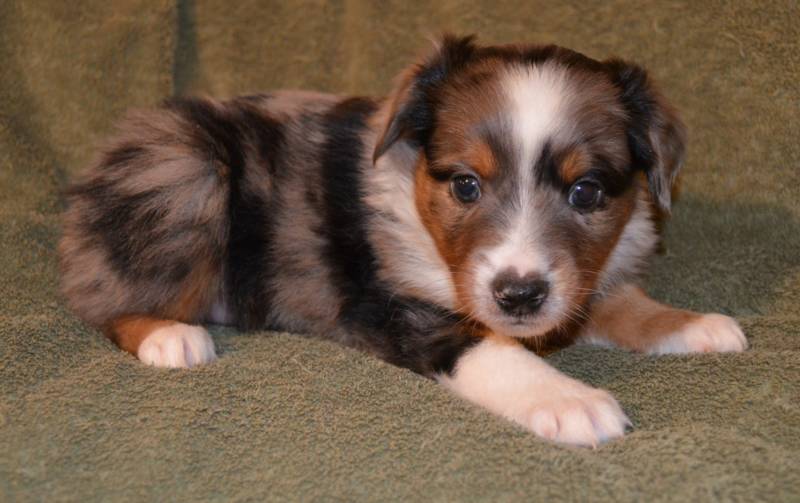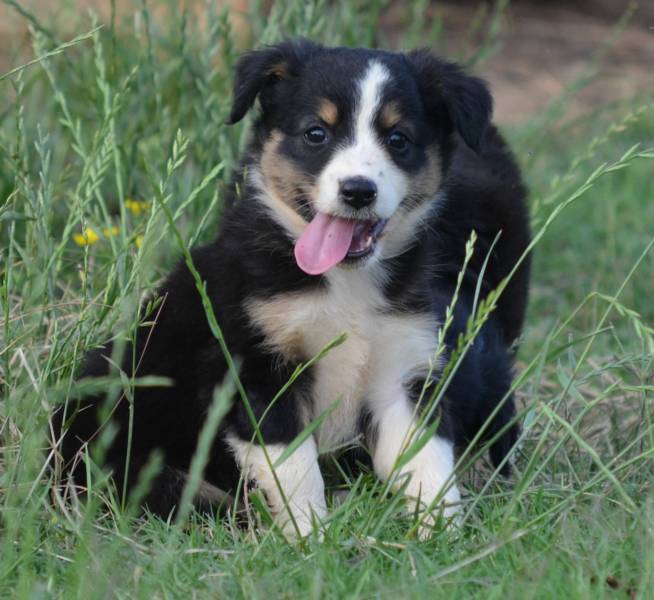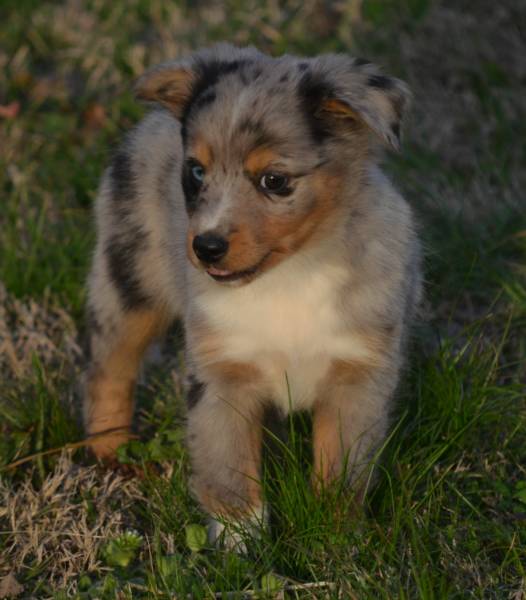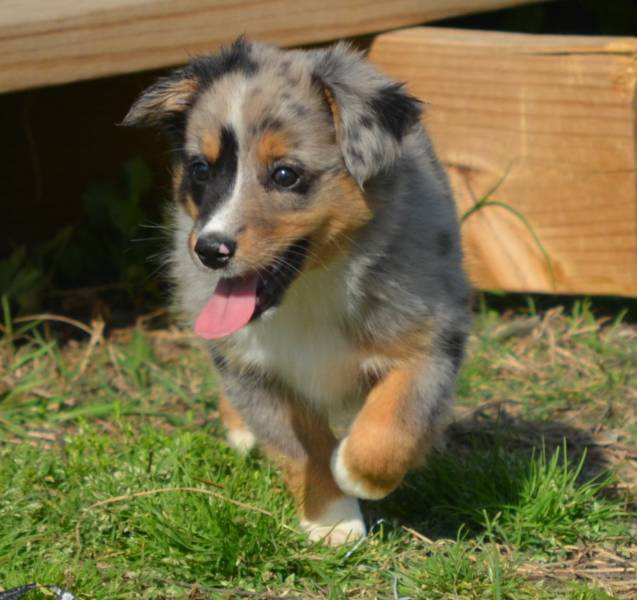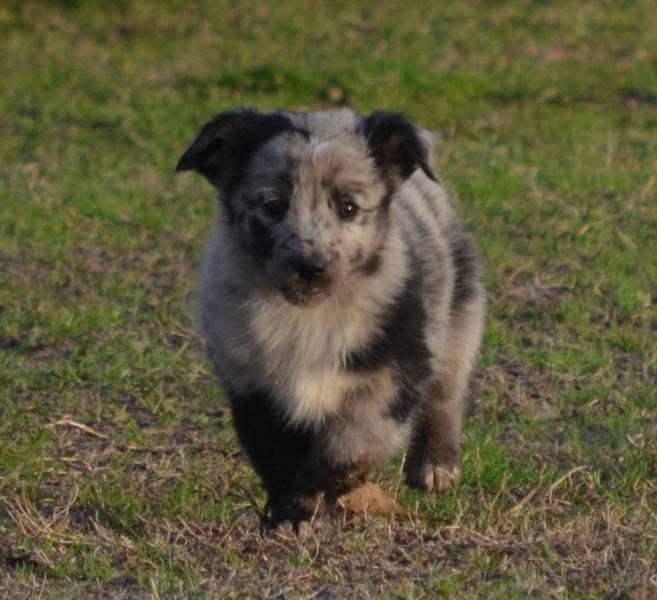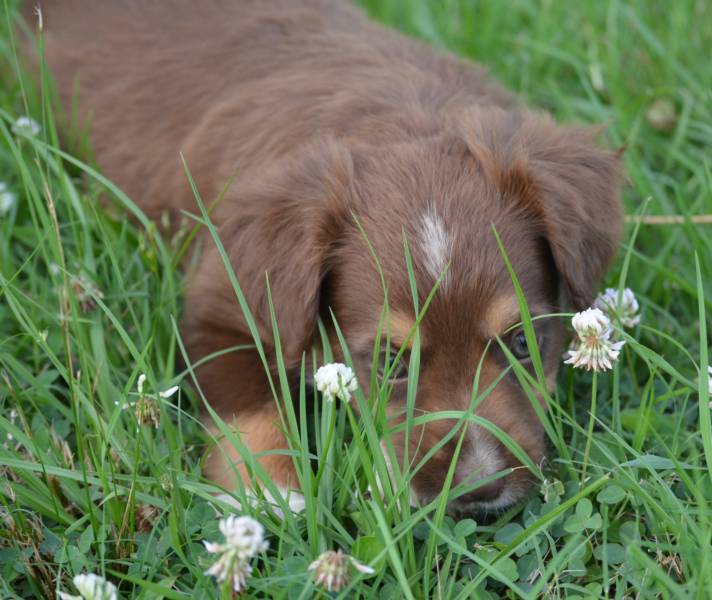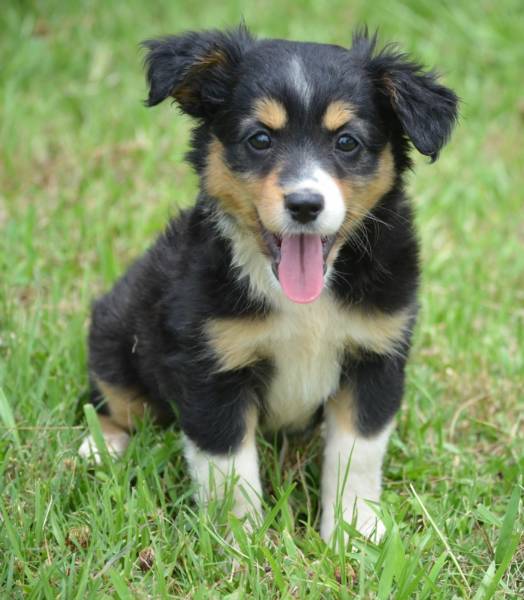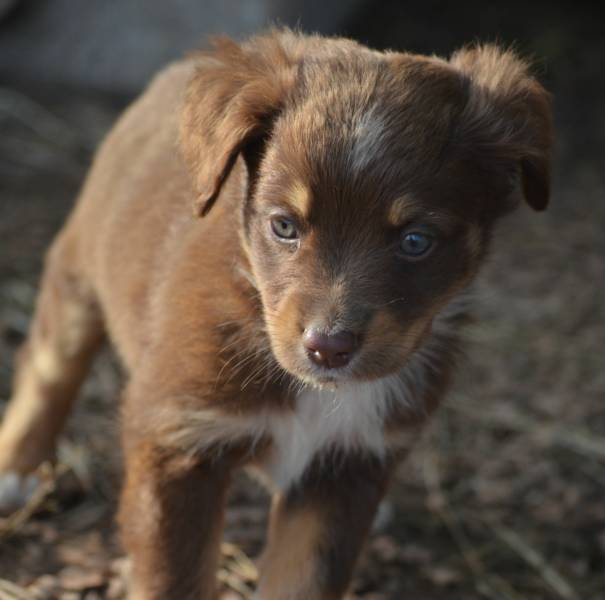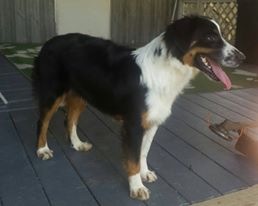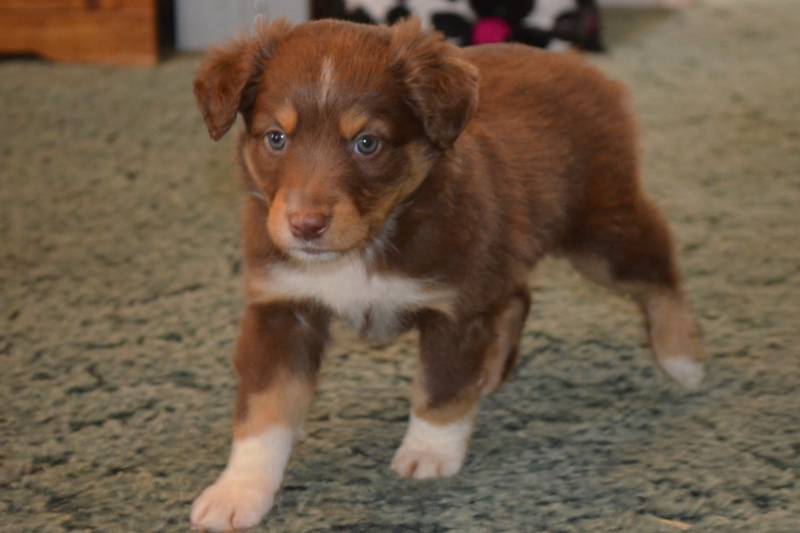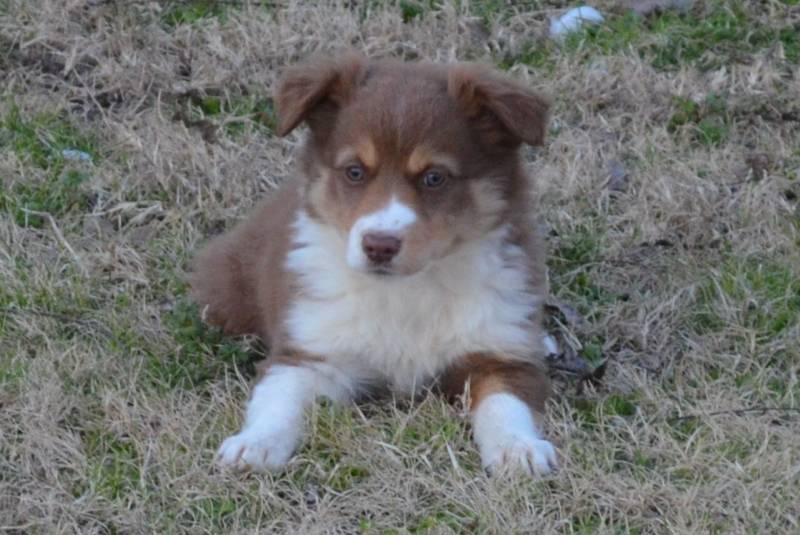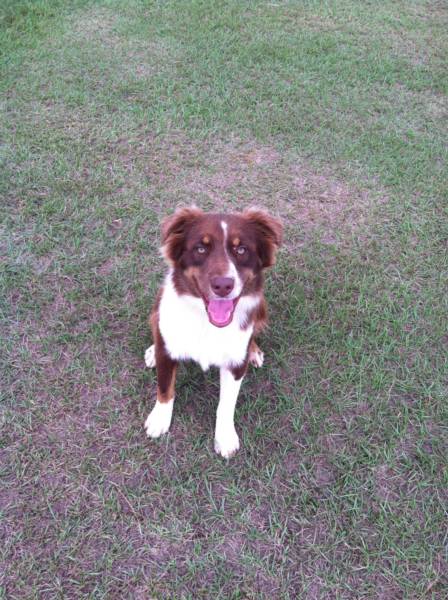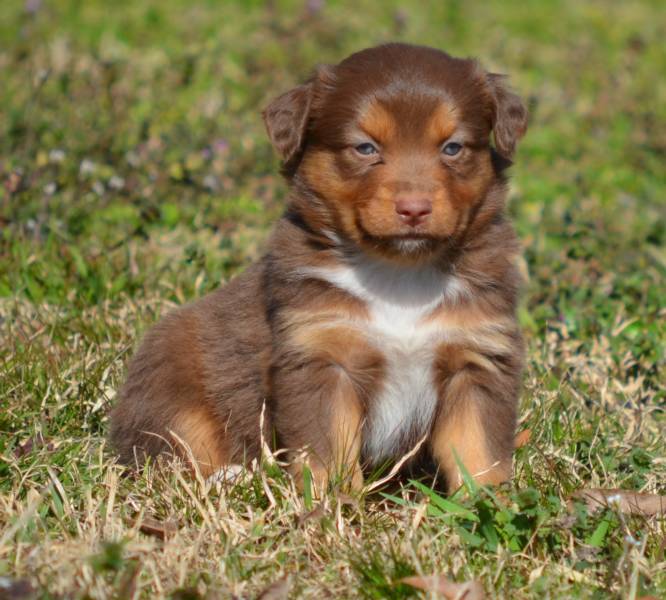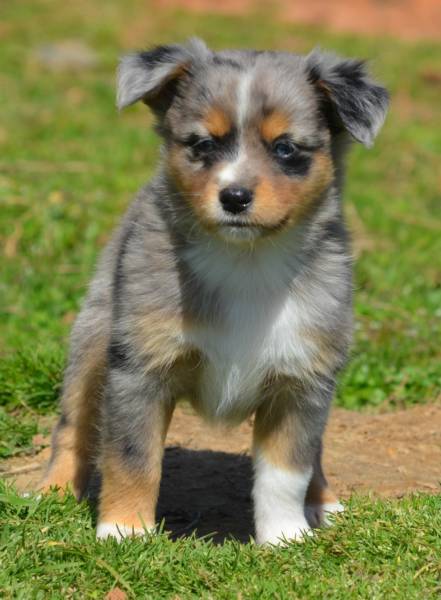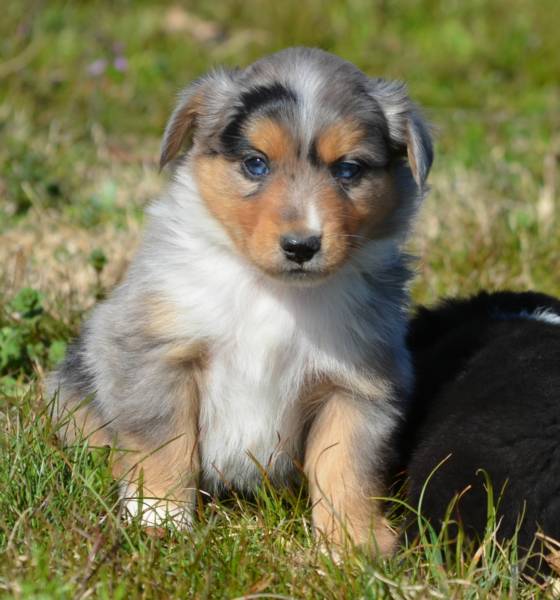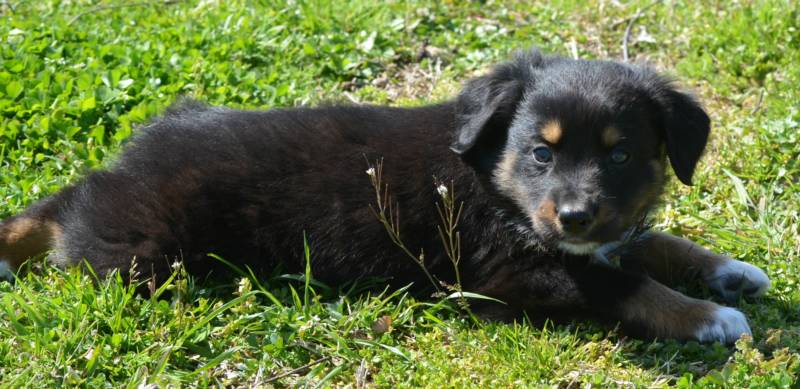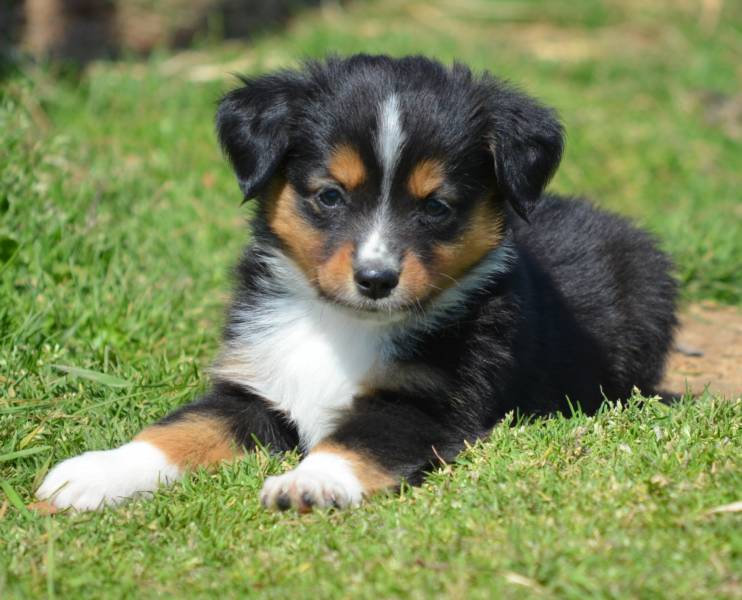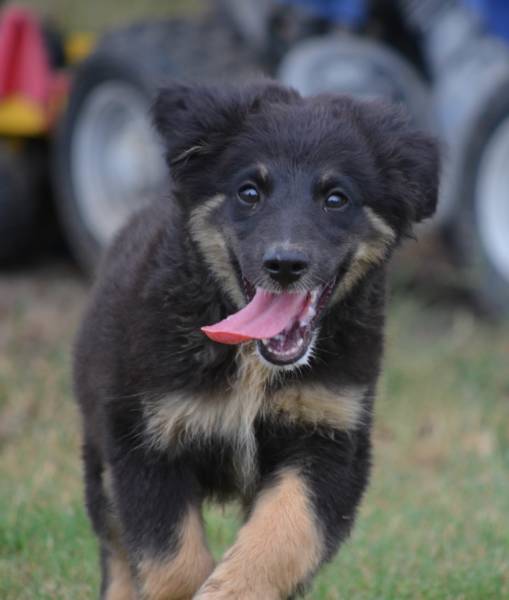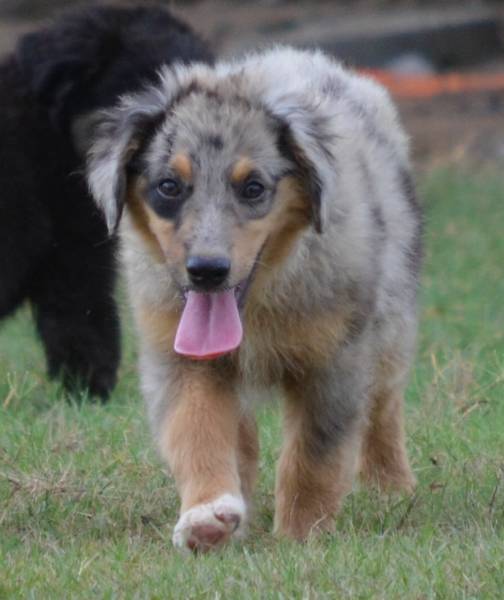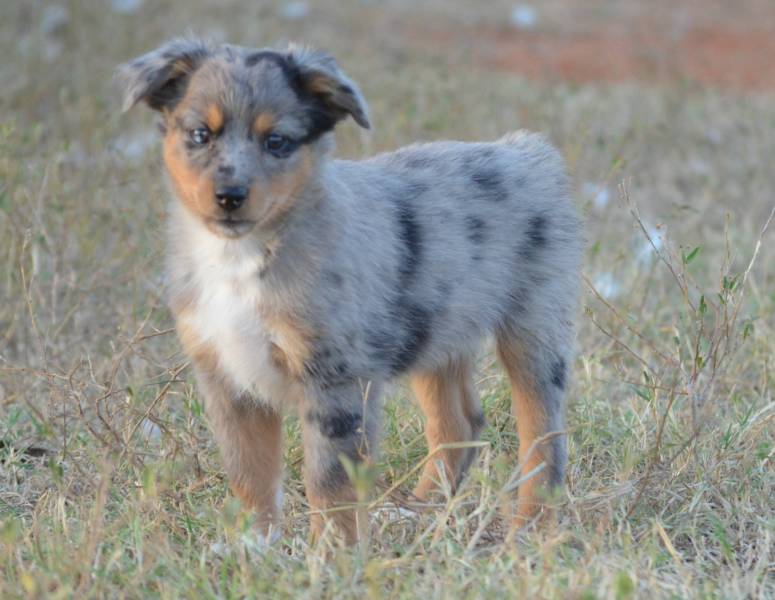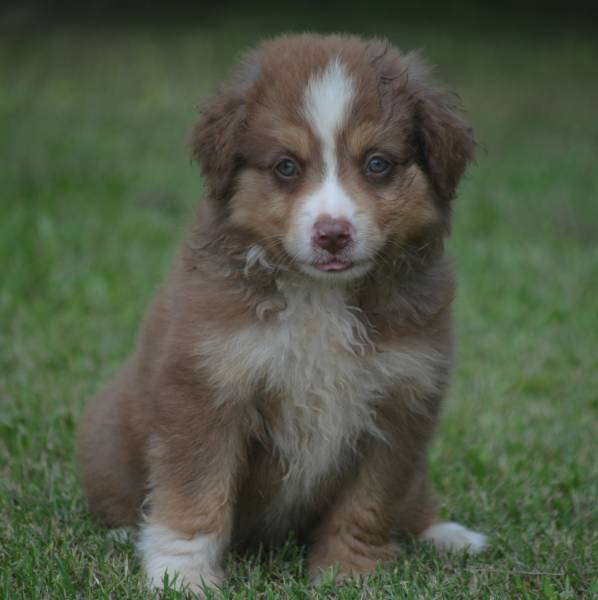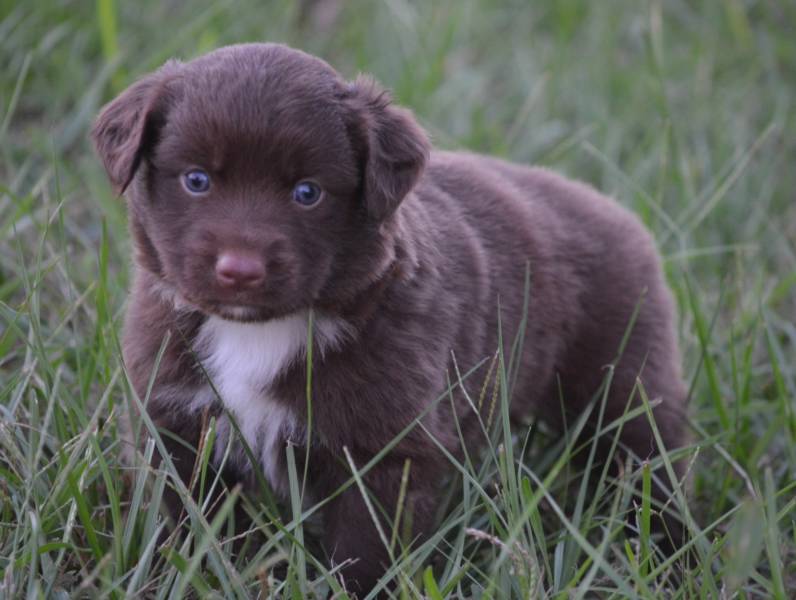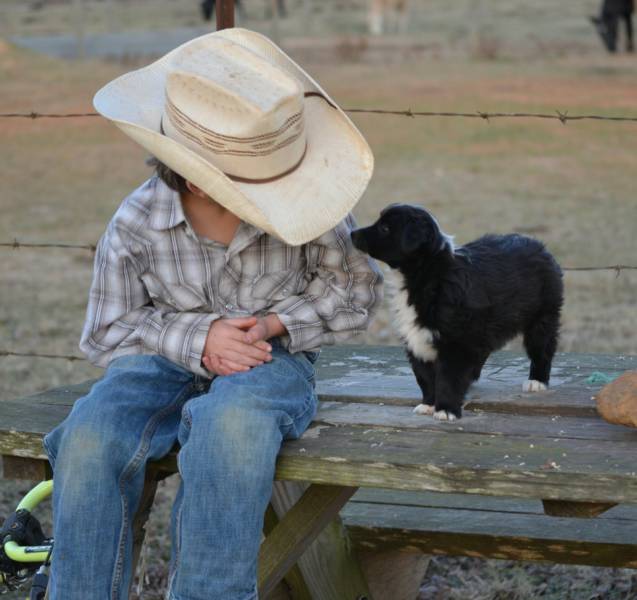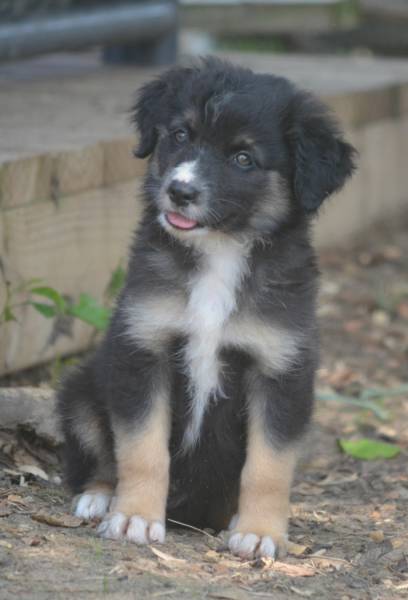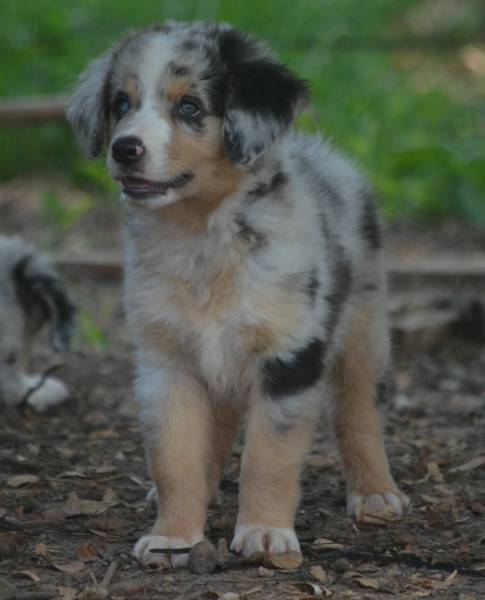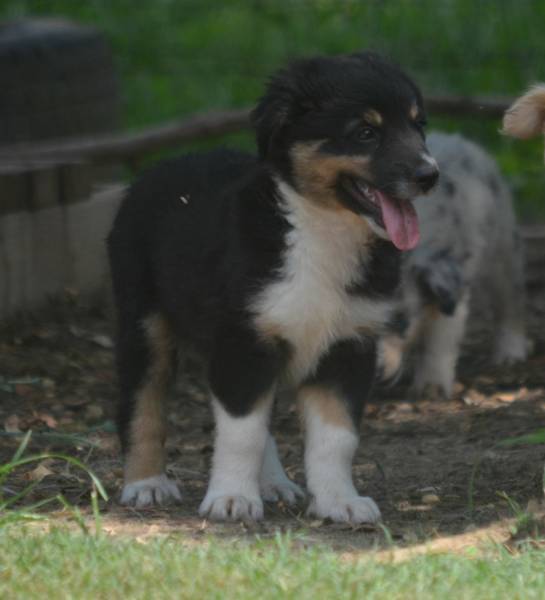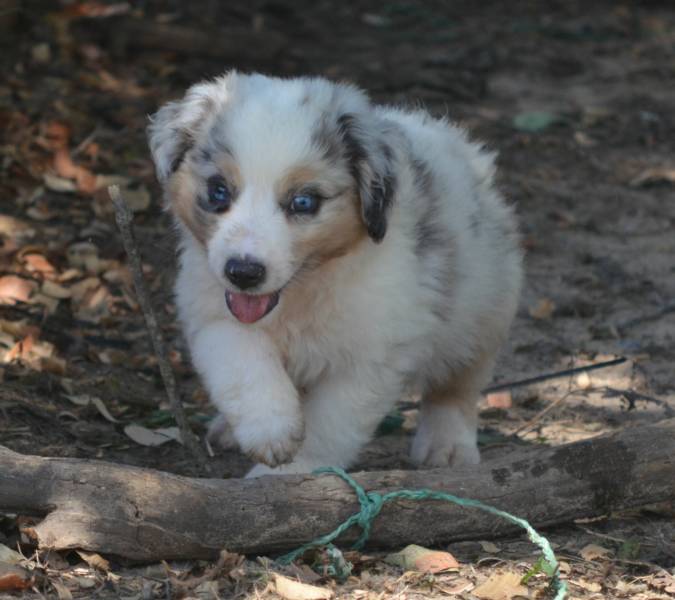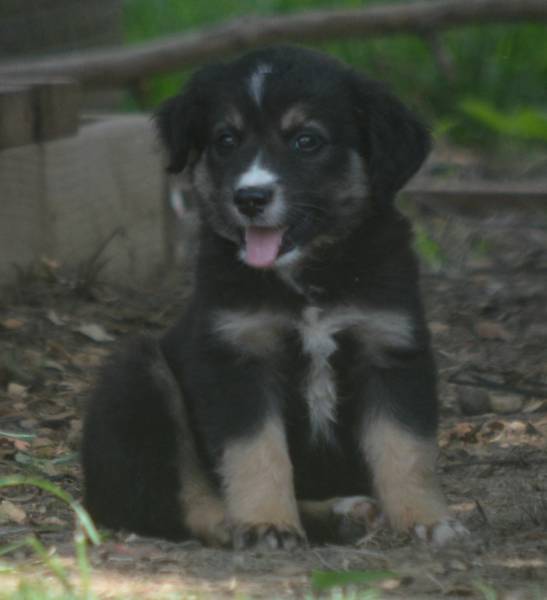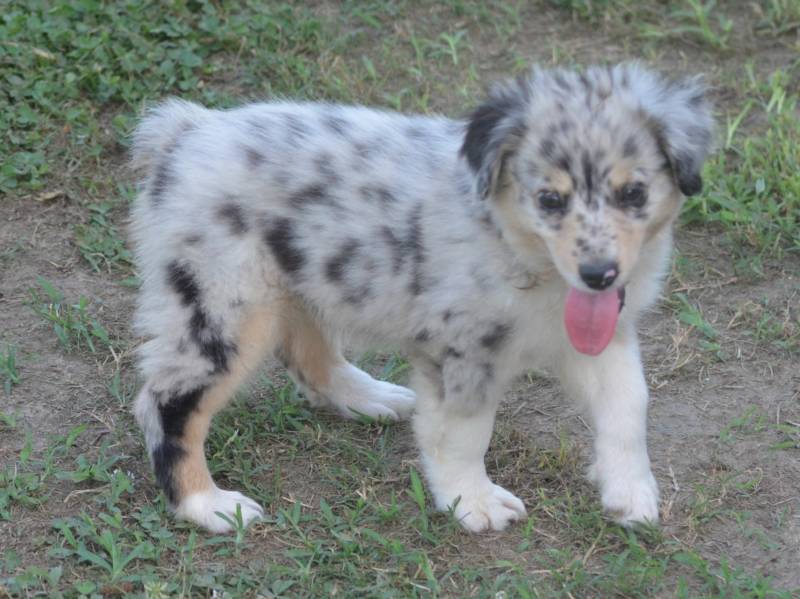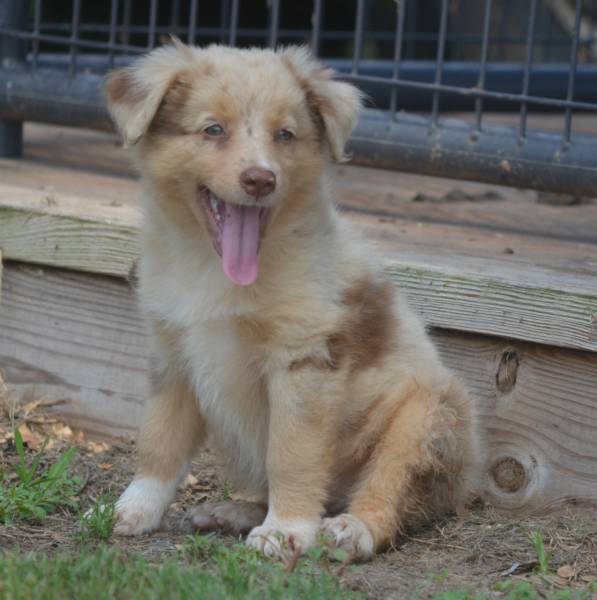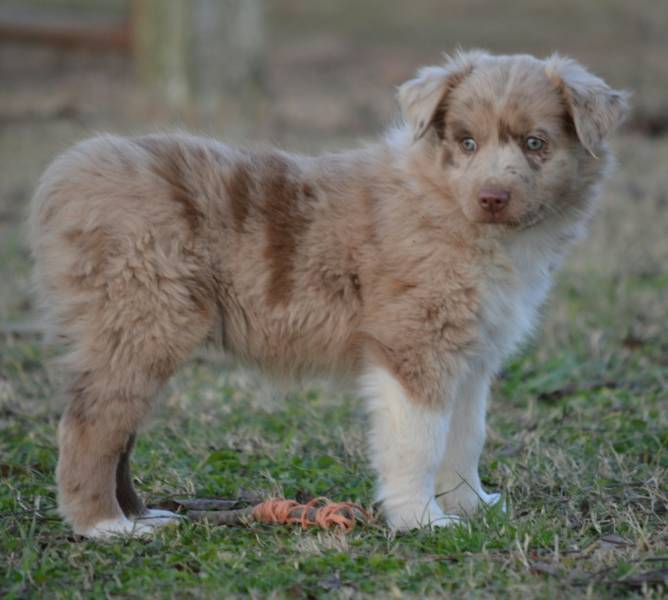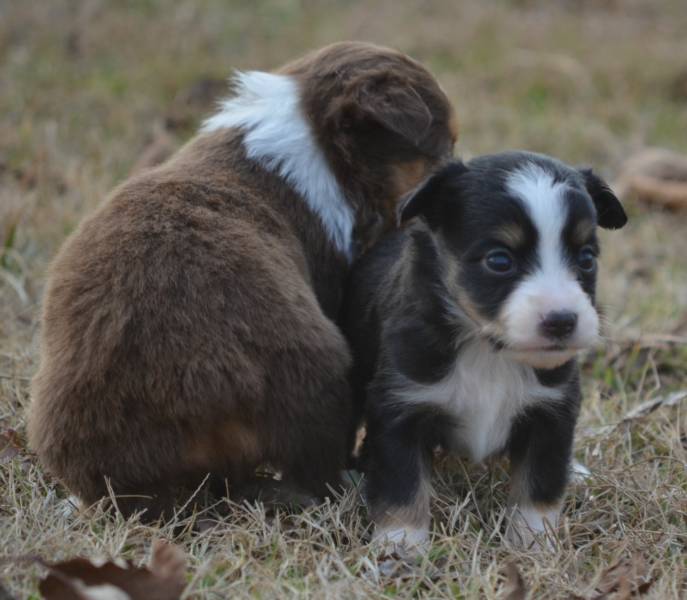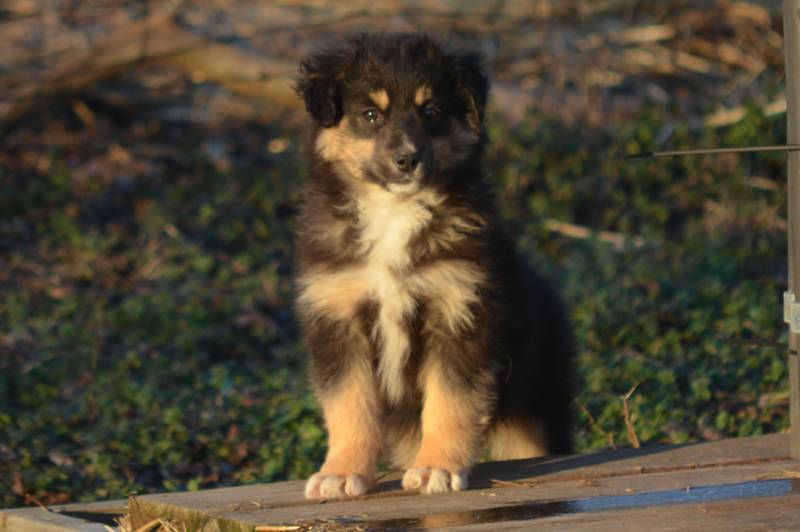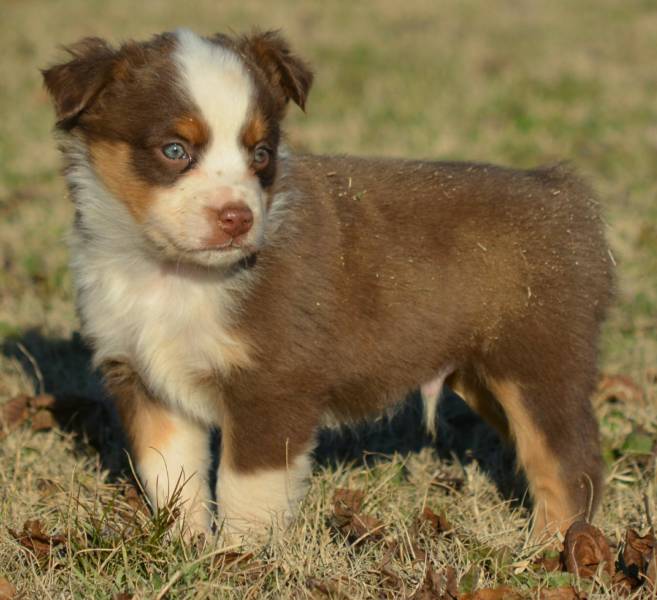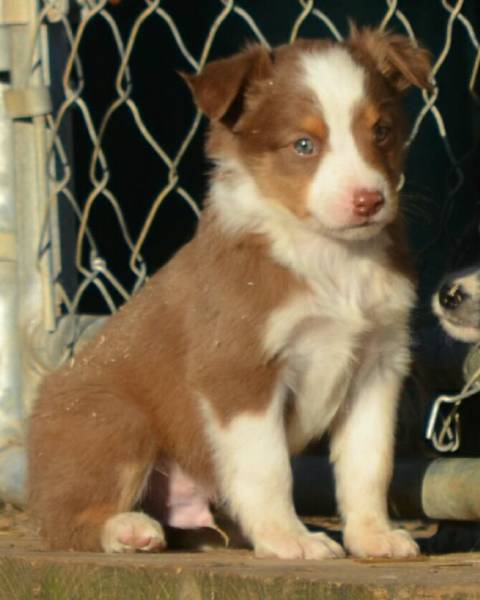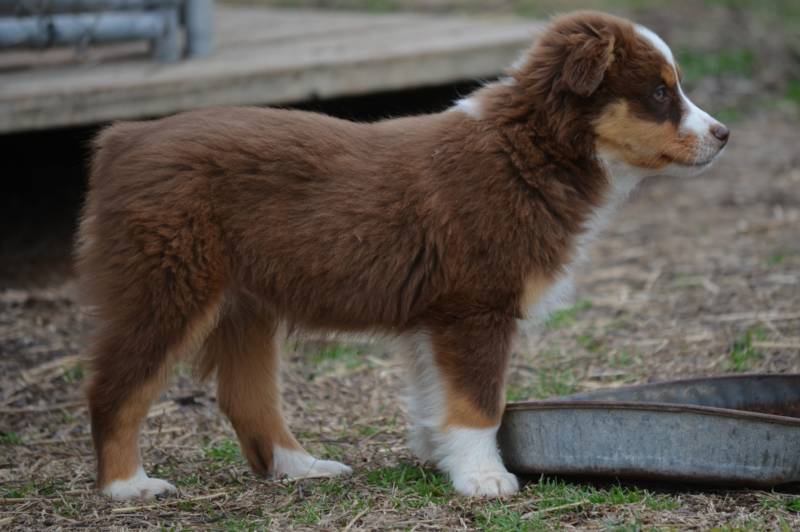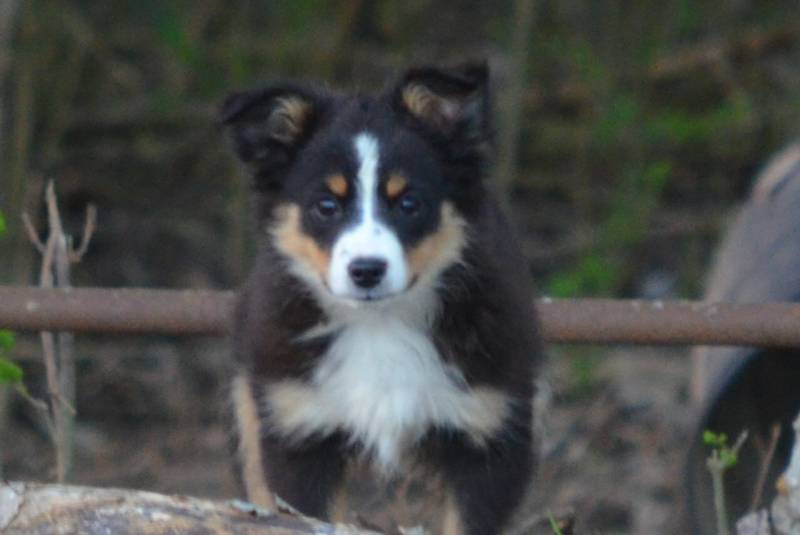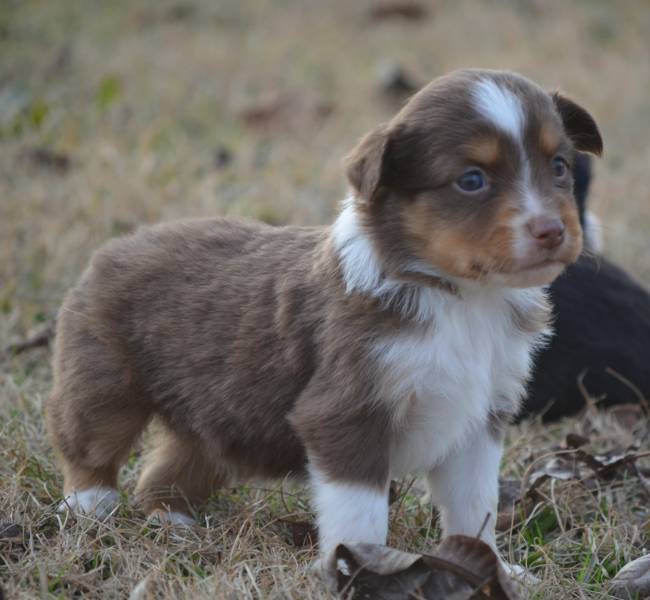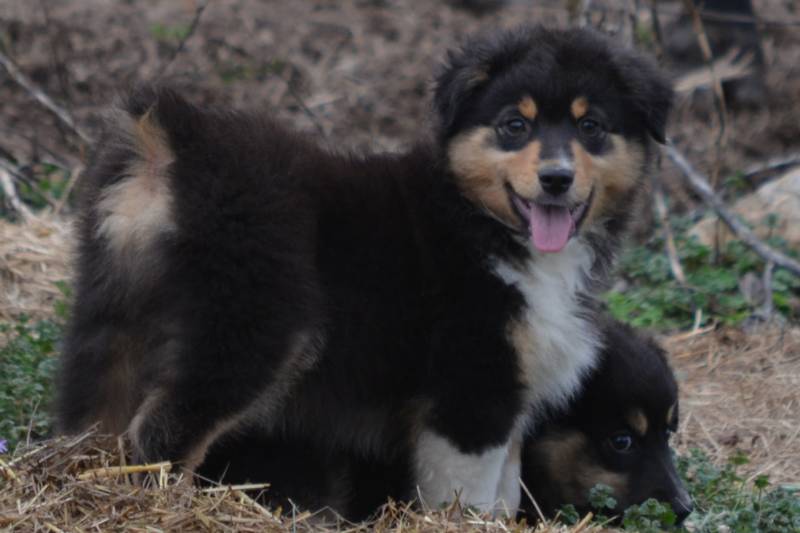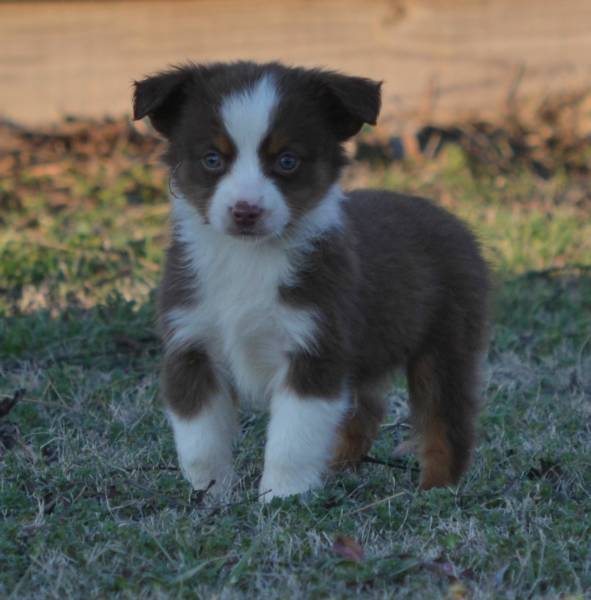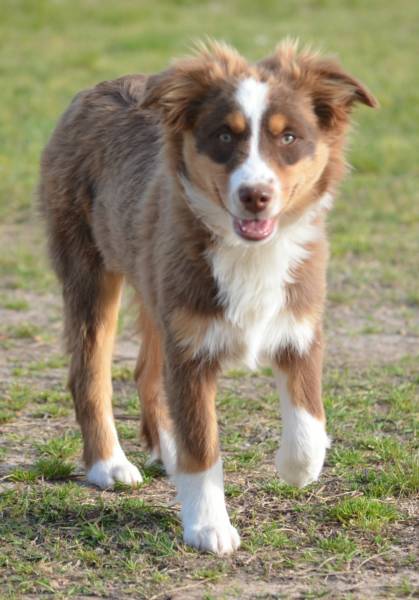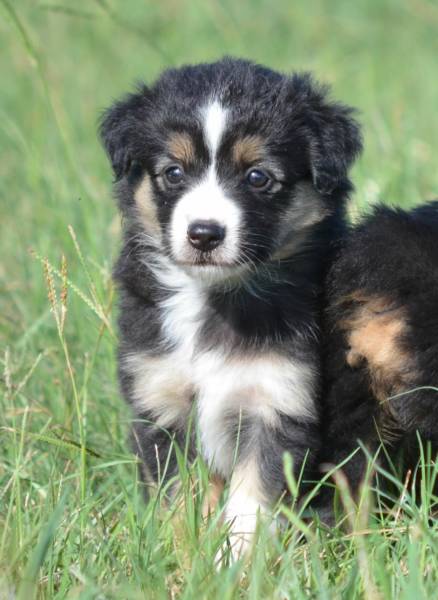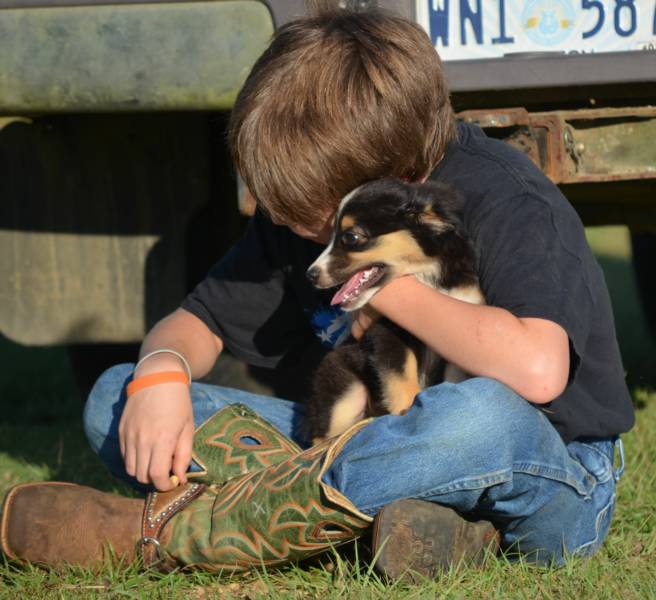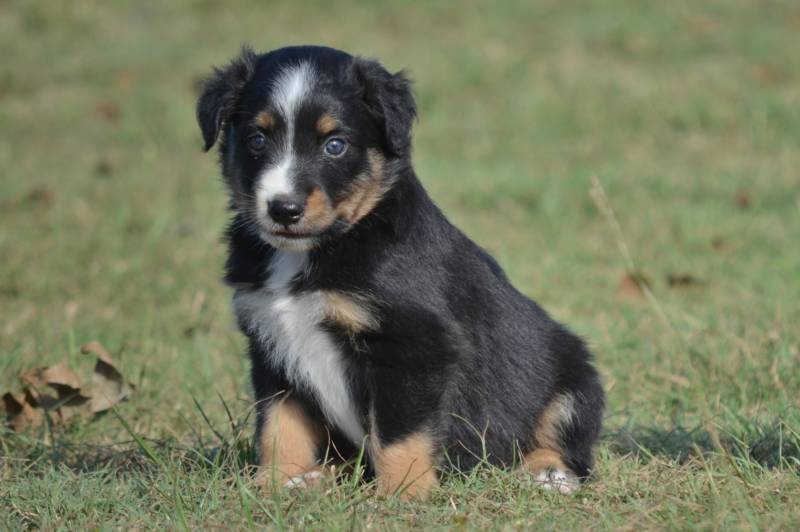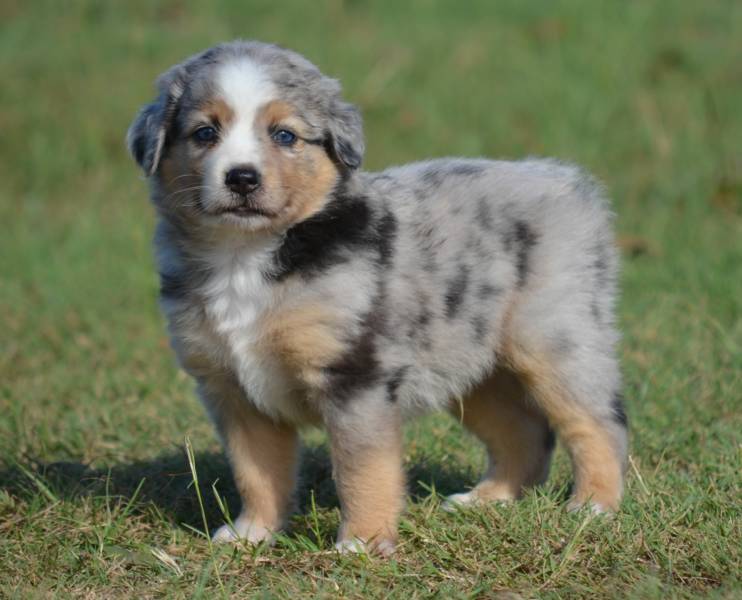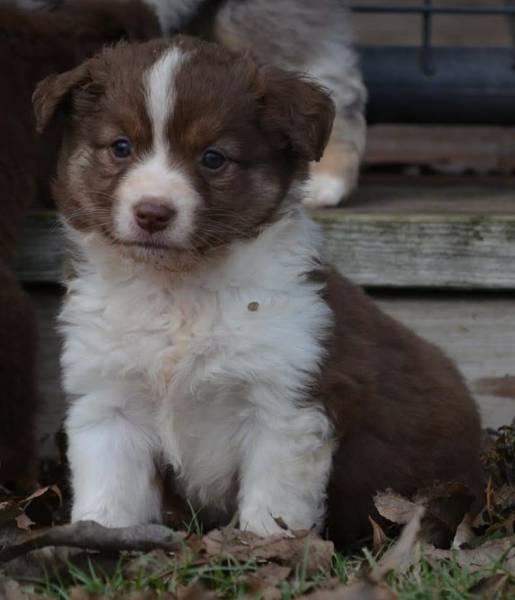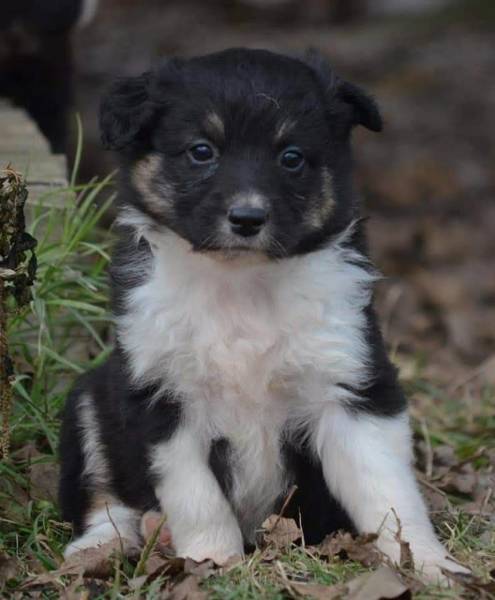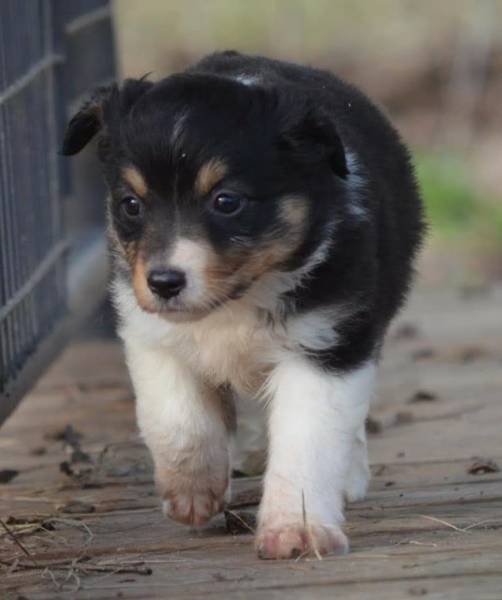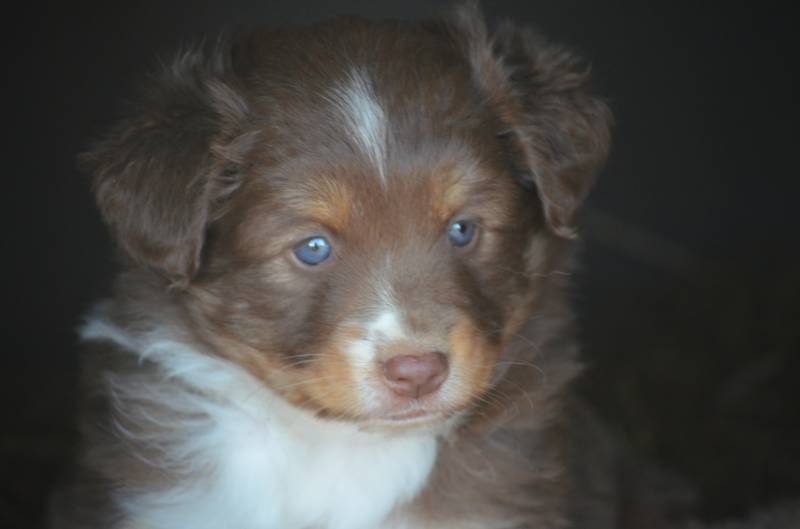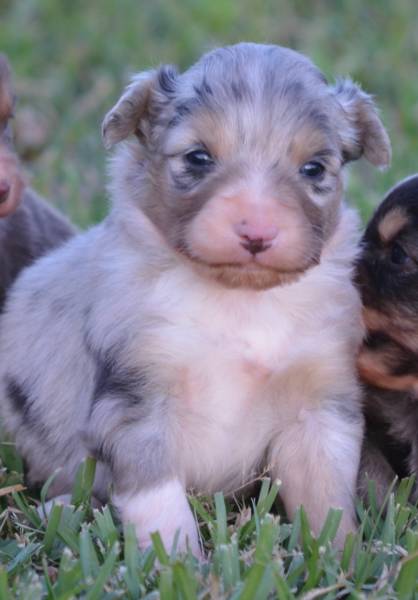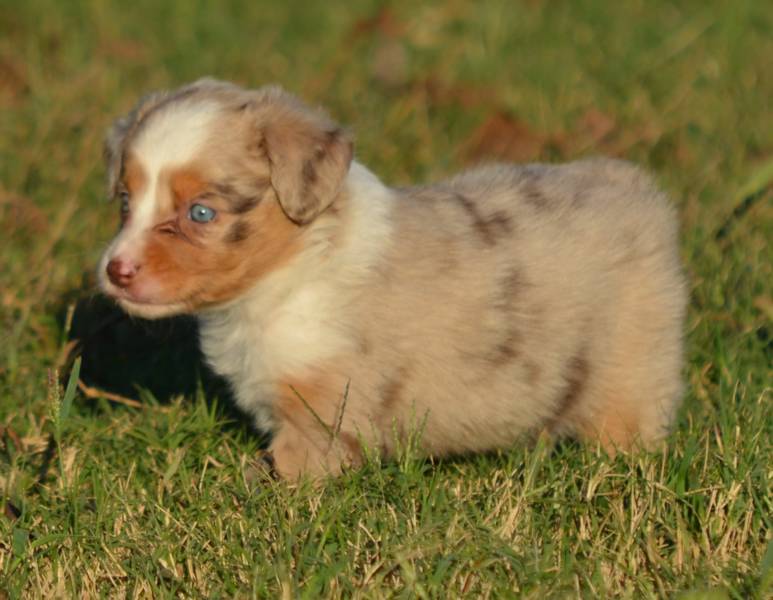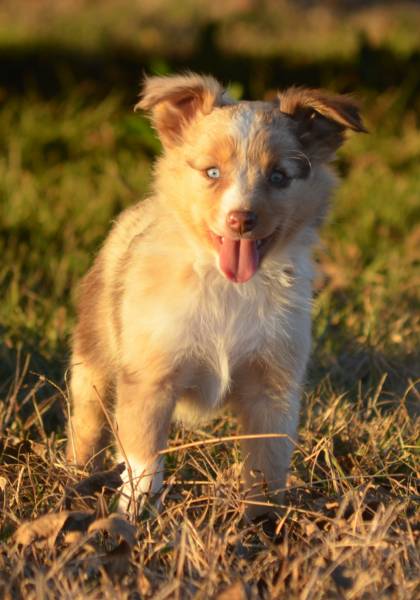 Riggin and Millie had 6 beautiful puppies born on 1/18/2021 that included 4 red tri males and 2 red tri females.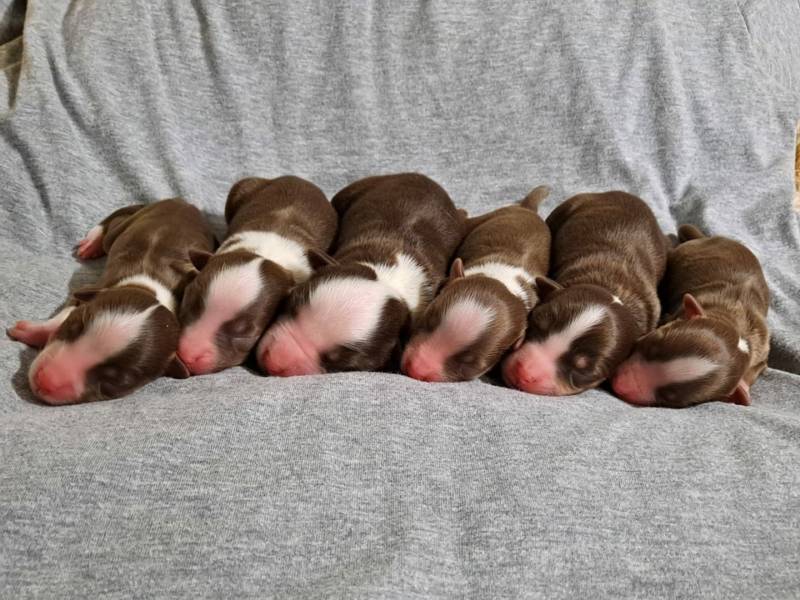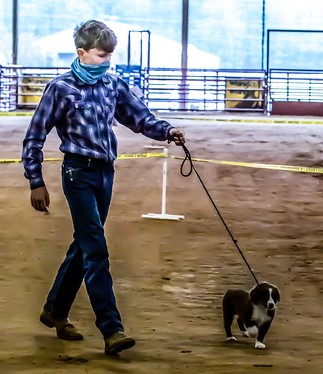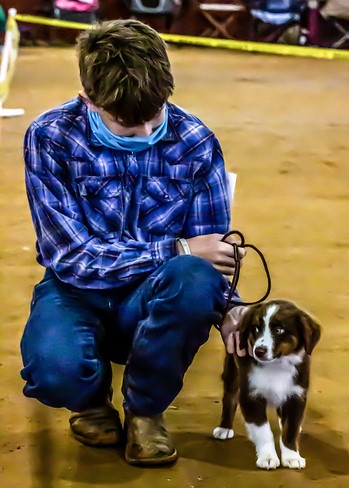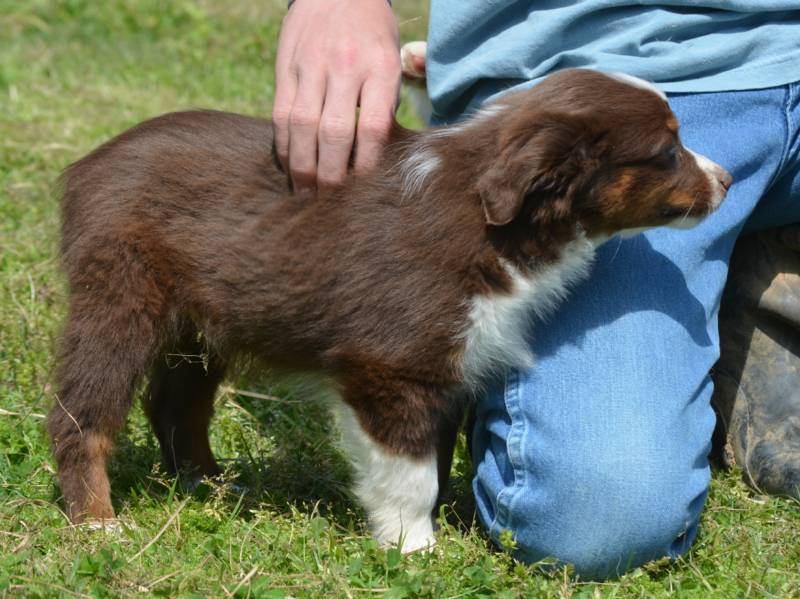 KK Cowboys Red Hot Flint - This is the last puppy available in this litter. This boy is a lot of personality in a small package. He is very confident with tons of energy. He would be great for a family that likes to be outdoors or for anyone interested in a working or agility dog. He is just gorgeous with his dark liver red coat!
This boy has received 3 rounds of puppy vaccinations and rabies vaccination. He is registered with ASDR and is eligible for CKC as well. He has also been microchipped. He was seen by our vet on 4/16/2021 and received a clean bill of health. He currently weighs 10 pounds. He is completely clear for a full Aussie genetic panel. He is clear by parentage for a complete Aussie genetic panel except CEA, and he has tested clear for CEA.
He is getting tons of attention since he is our last puppy. We are working on walking on a leash, basic obedience, and beginning house breaking.
"Fin" attended his first dog show in April. It was a double show, and he placed 2nd under both judges! He now has his Level 1 and Level 2 puppy awards.
This puppy has a deposit and will be staying in Mississippi.