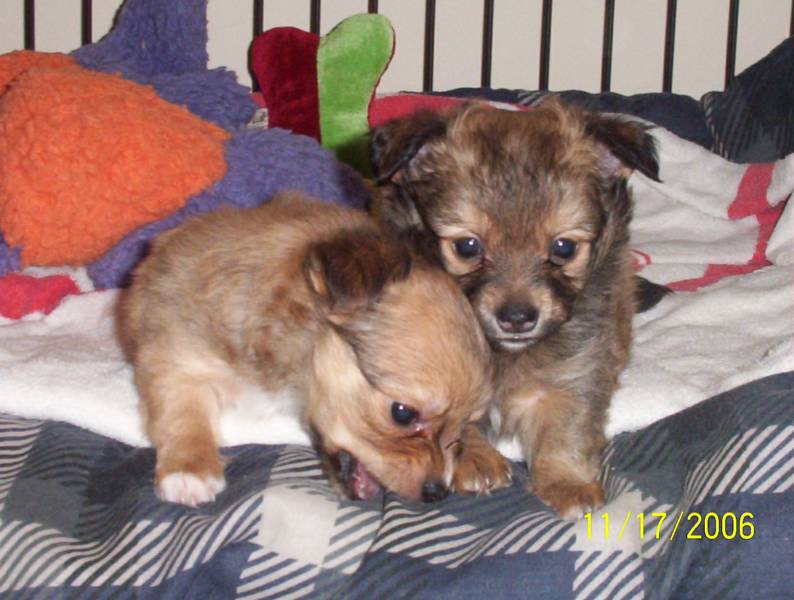 Everybody needs a good dog!!!

Pete is a purebred red Australian Cattle Dog.  Don't let the friendly faces fool you!  This guy loves to chase and herd everything on the place.  He is a huge help when it comes to working cattle.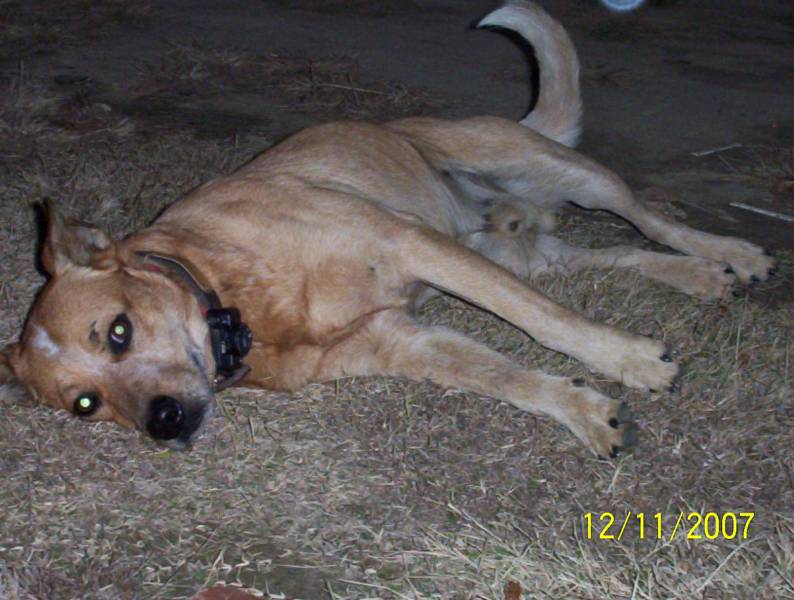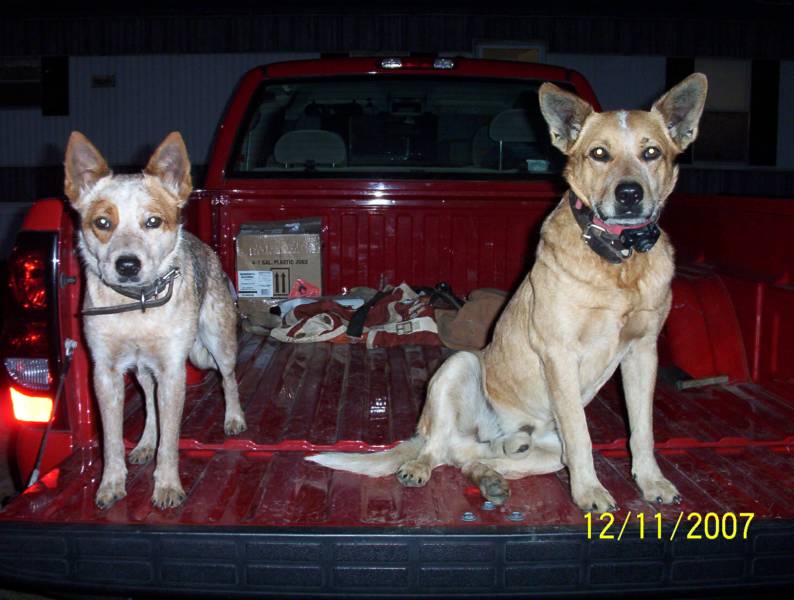 Just relaxing and waiting on a tummy rub!
Sue (left) and Pete (right) ready to ride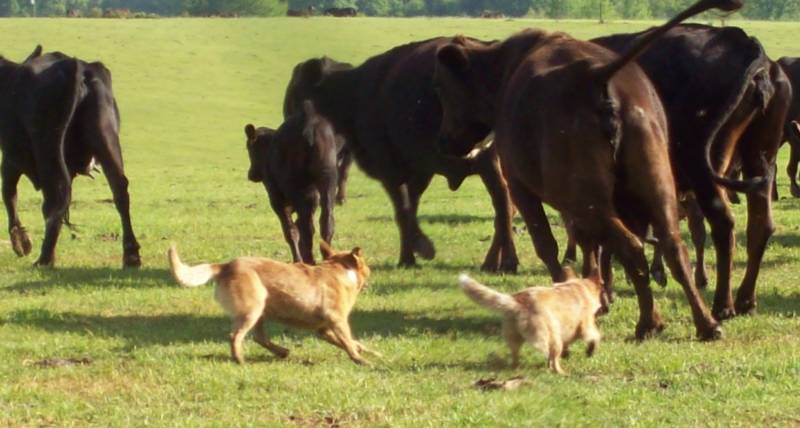 Pete was a huge asset to our operation and will be greatly missed.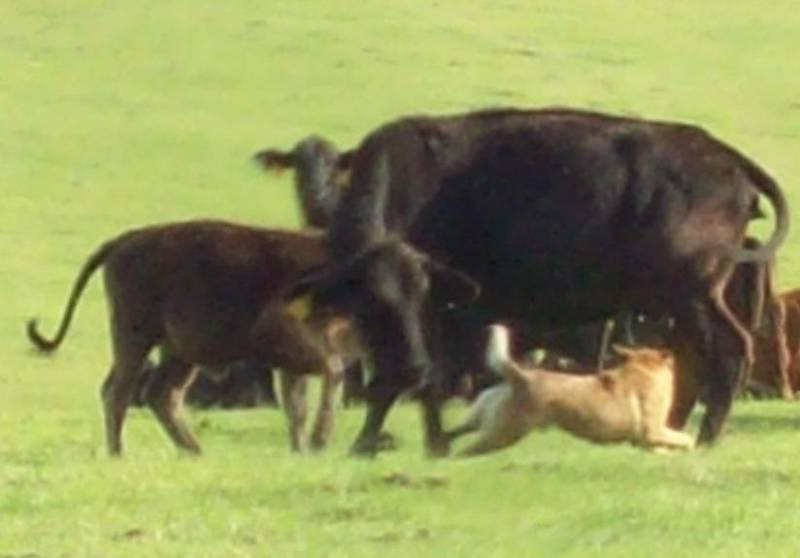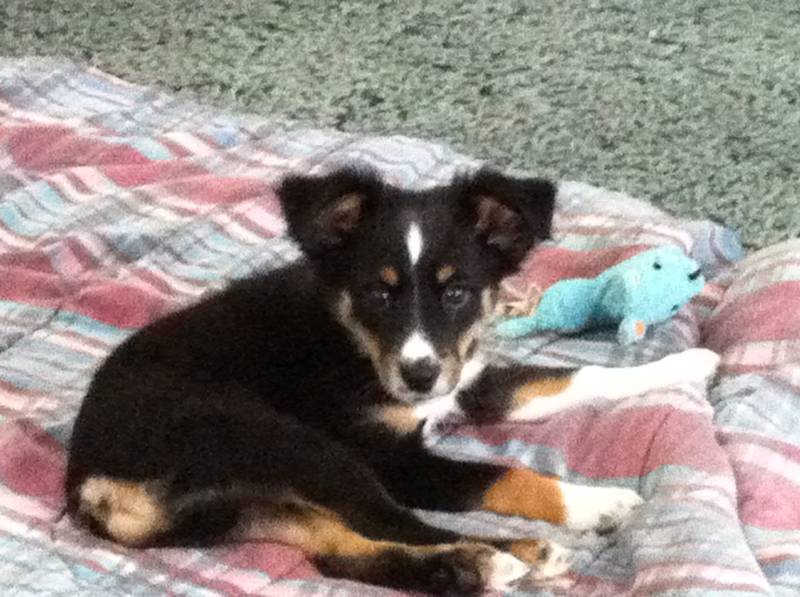 KK Cowboy Cinch
Cinch is a miniature Australian Shepherd that is registered with both CKC and ASDR. He was born in January 2012. He is super smart and learns very quickly.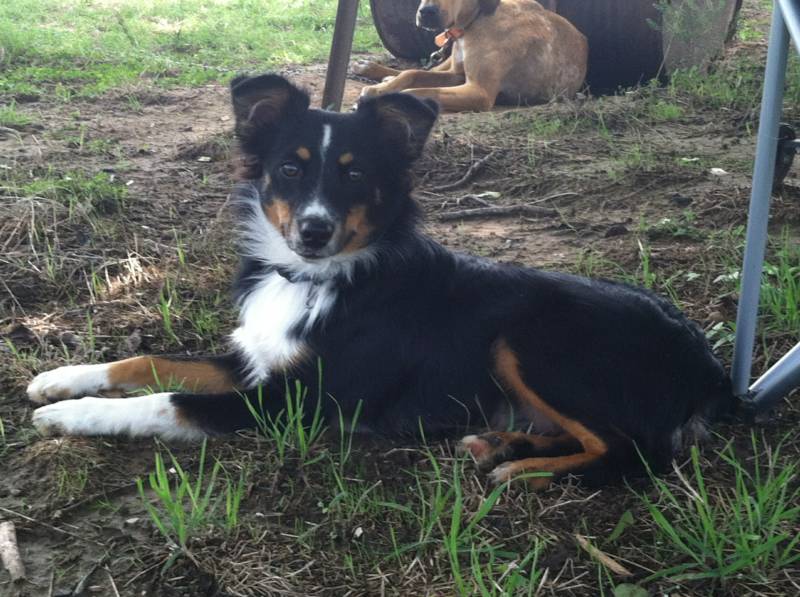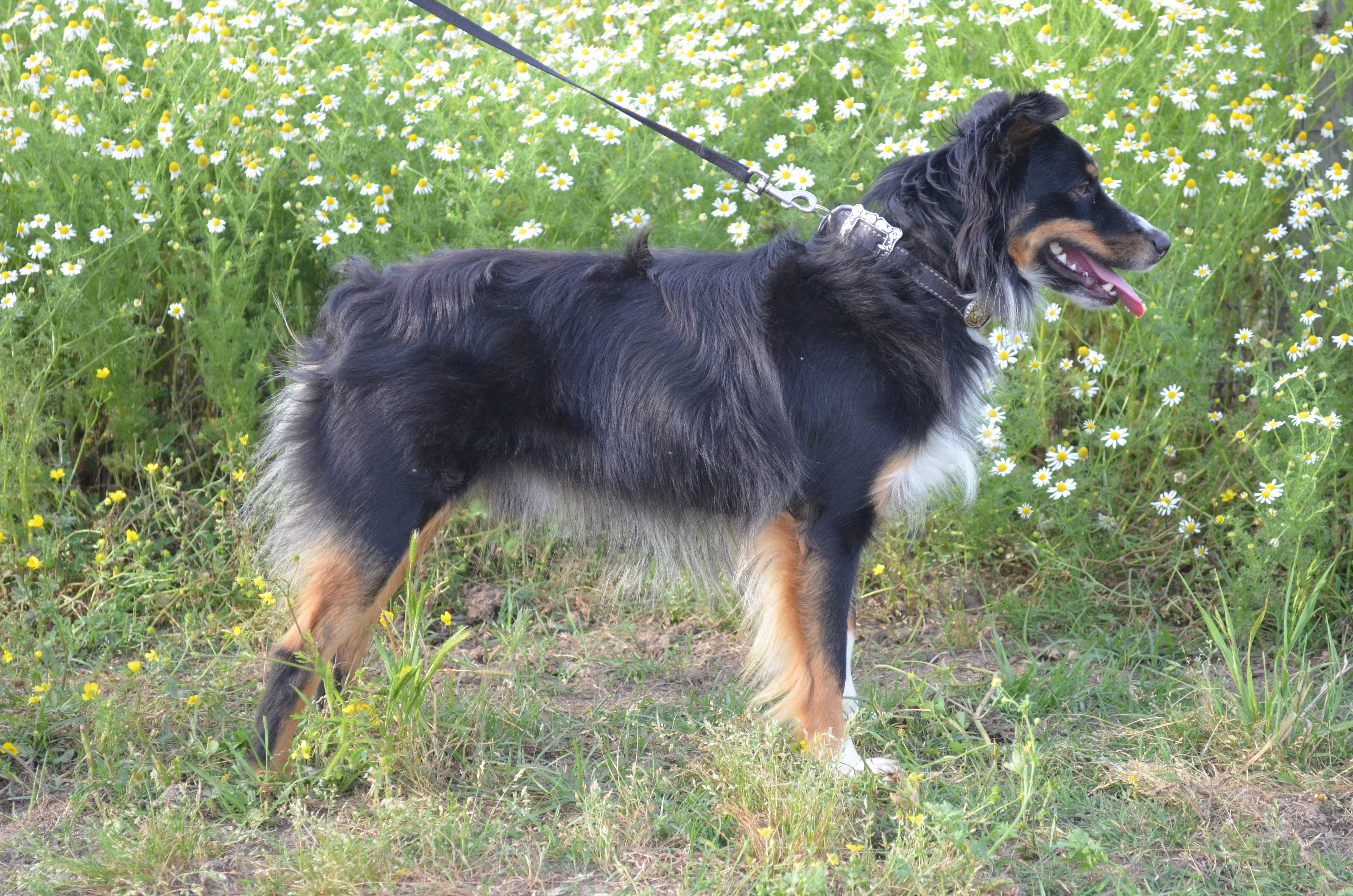 Cinch stands 15 1/4" tall, weighs 22 pounds, and has 2 brown eyes. He has a great personality and is just fun to have around. He travels everywhere with us. He is very low drive and prefers to ride in the truck and supervise the girls as they work.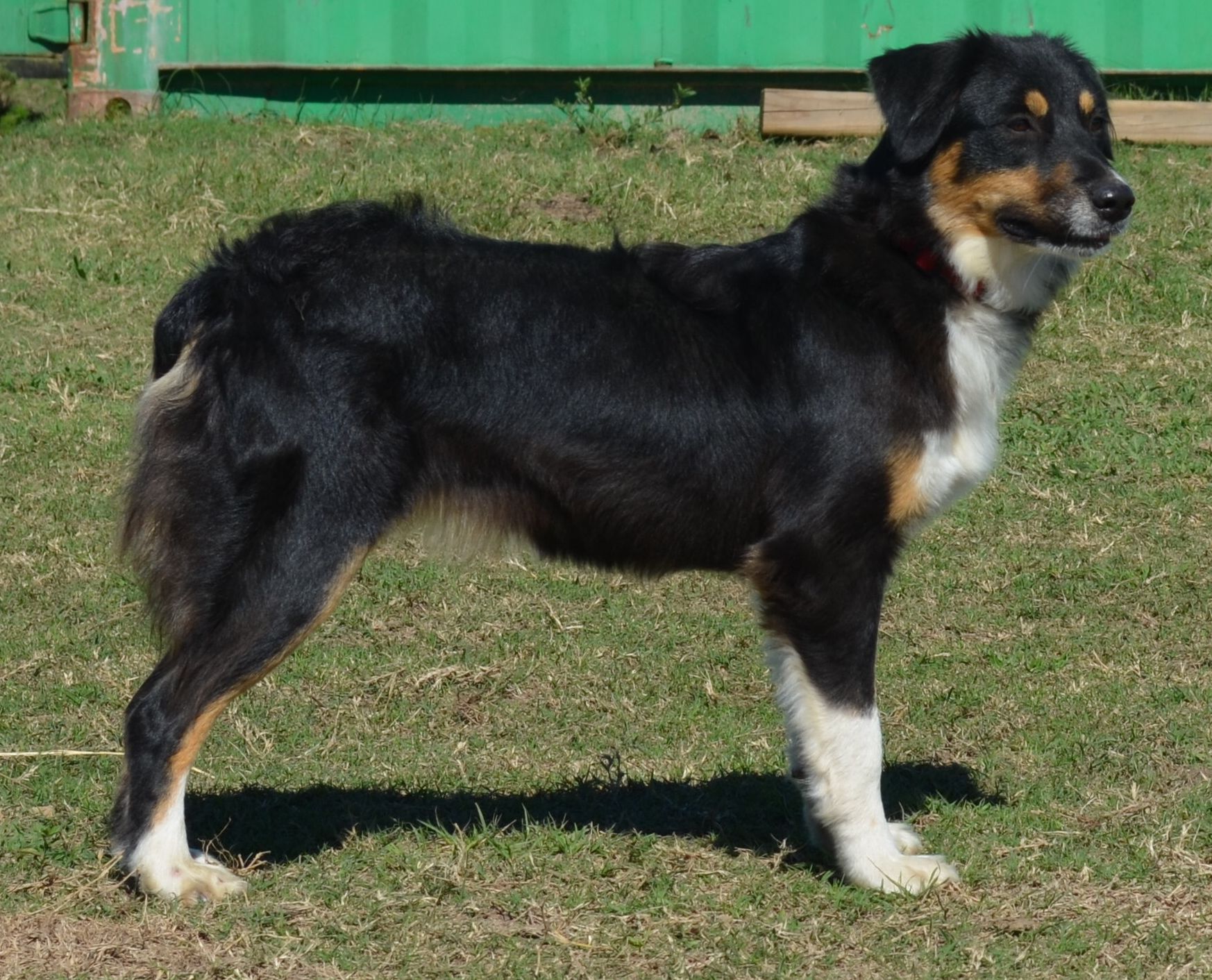 Dolly
This gorgeous girl was born in January 2013 and is a great addition to our farm. She has tons of natural ability and drive when it comes to working livestock, lots of bone, and great ear set.
Dolly is registered CKC and ASDR. She is a larger mini that stands at 17" tall and weighs 35 pounds. She also has 2 brown eyes.
Dolly is being retired from our breeding program. We have kept back a gorgeous male out of her and Cinch to use in the future. We would love to place her in a home where she would get more attention. If you think you might be a good fit, send me an email and tell me about yourself!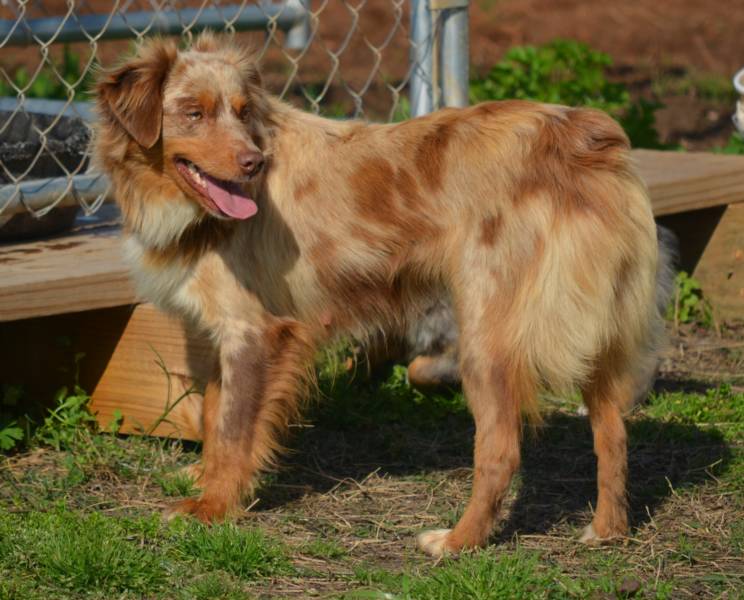 KK Cowgirls Ruby Rose
Ruby was born in June 2013. She is a red merle with 2 green eyes (blue flecks in right eye). She stands right at 16 inches tall.
Ruby is registered CKC, ASDR, and MASCA.
MDR1 - N/N
HSF4 (HC) - N/N
PRA-prcd - N/N
CEA - N/N
DM - N/N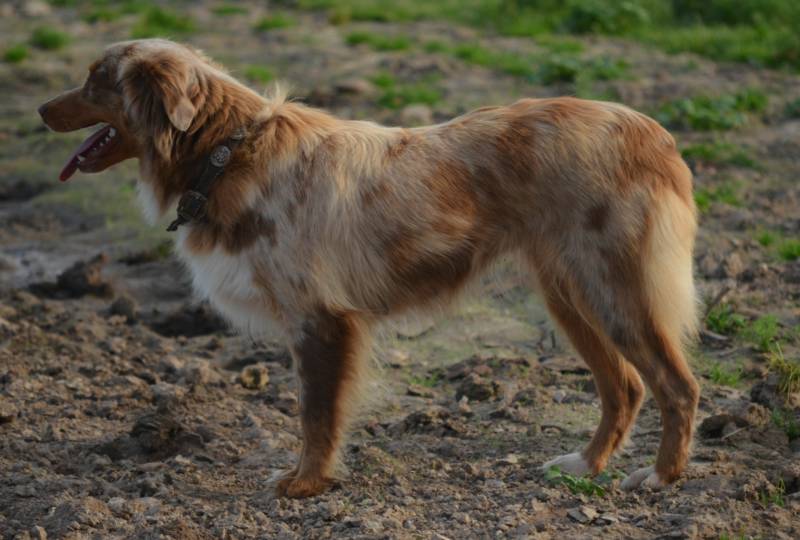 MDR1 - N/N
HSF4 (HC) - N/N
PRA-prcd - N/N
MDR1 - N/N
HSF4 (HC) - N/N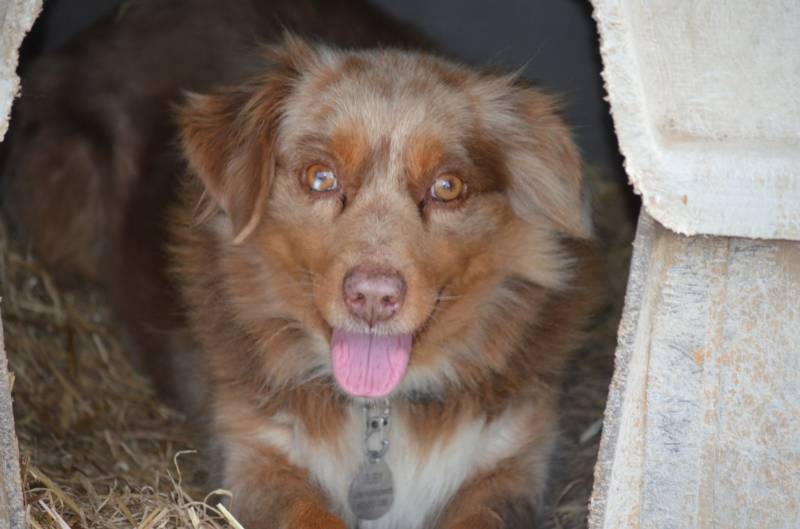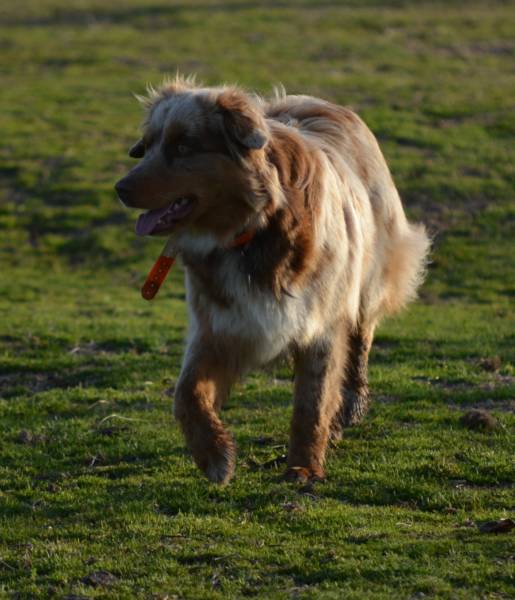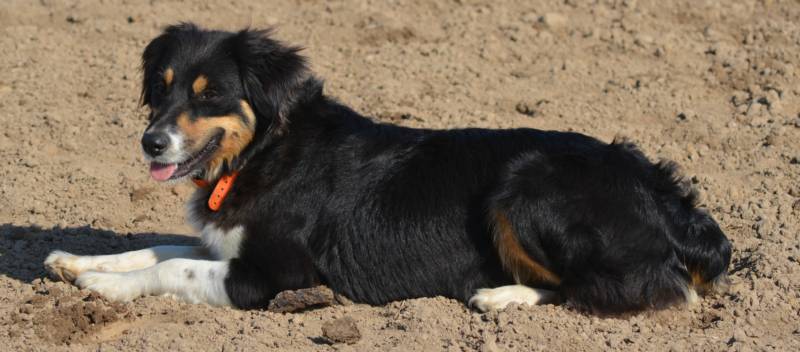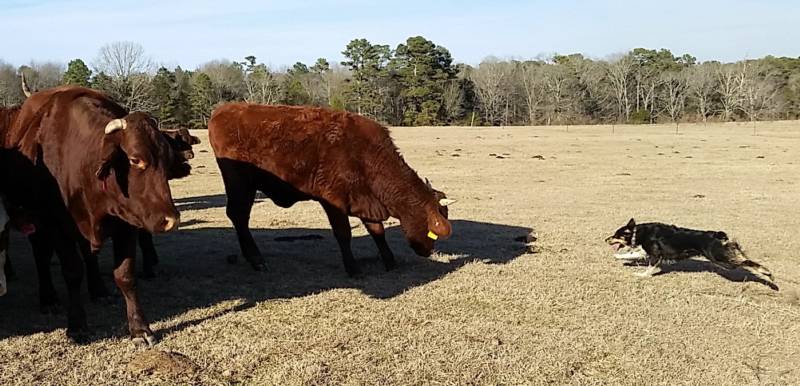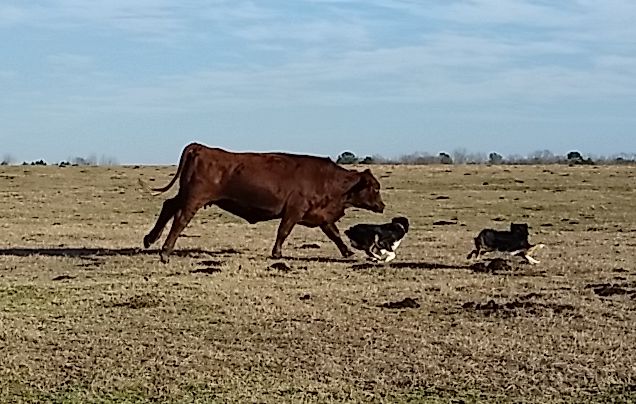 Our aussies are used regularly around cattle and do a great job of helping us. These pictures show Dolly working to bay a small group. Cinch helps out at times, but he prefers to watch from the safety of the ranger.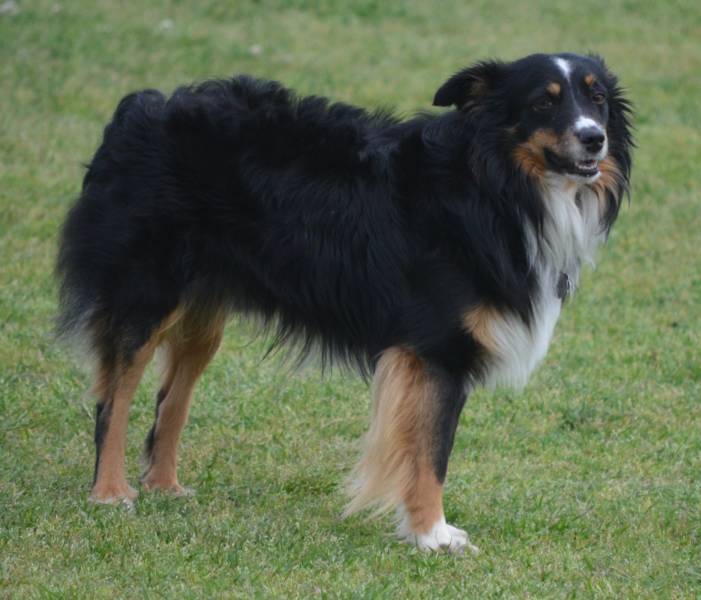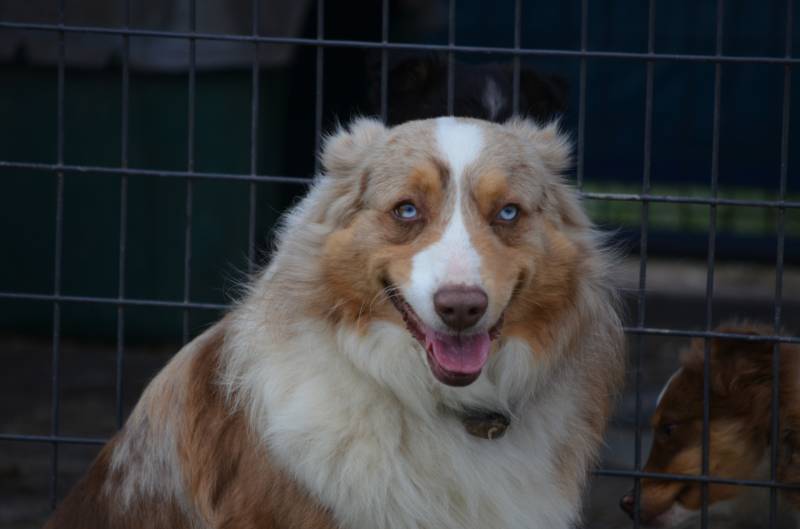 KK Maximus Obarion Red
Max was born in November 2014 and is out of health tested parents. He has a beautiful head, nice bend of stifle, and ice blue eyes. He also has a huge amount of bone for a mini Aussie and stands at 17 1/4 inches tall. We are super excited about the first puppies that he has sired for us! Max is very laid back and low drive.
MDR1 - N/N
HSF4 (HC) - N/N
PRA-prcd - N/N
DM - N/N
CEA - N/N
CD - N/N
KK Cowgirls Red Milestone
"Millie" is a striking red tri with just the right amount of chrome. She stands right at 15 inches tall and loves to be by your side. Millie is dual registered with both ASDR and CKC. She is high drive, extremely athletic, and is coming along nicely with her herding training.
MDR1 - N/N
HC - N/N
PRA-prcd - N/N
DM - N/N
CEA - N/C
CD - N/N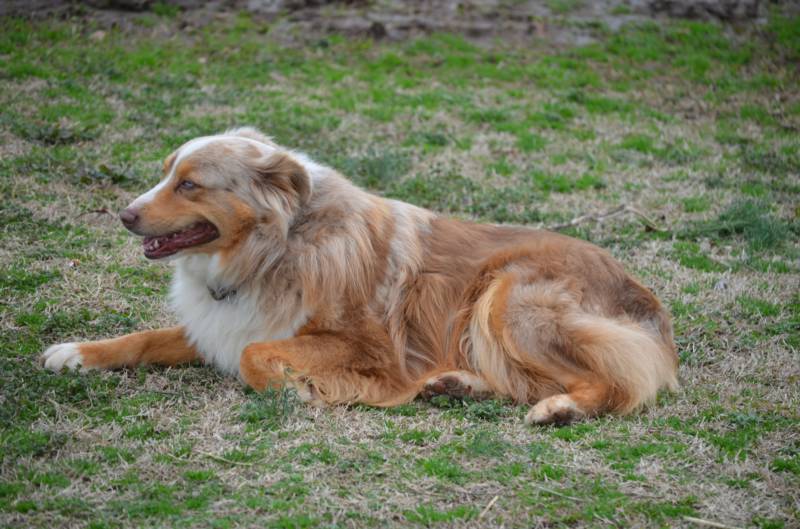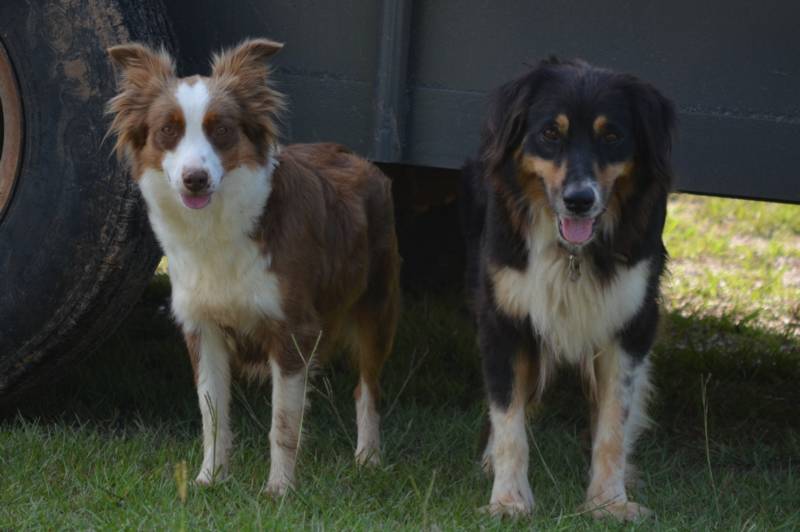 Millie (left) and Dolly (right)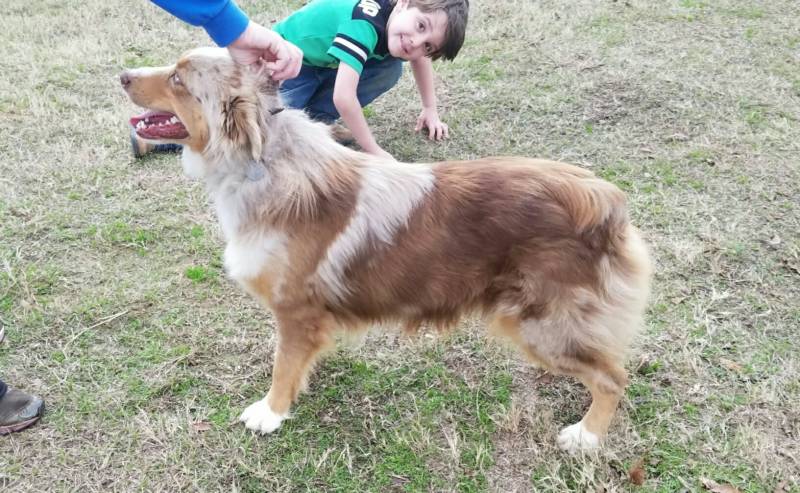 KK Cowgirls Red Lucy
"Lulu" is a red merle daughter of Millie and Max. She is already showing high drive when taken out with the adults and we cannot wait to see how she matures and works as she gets older.