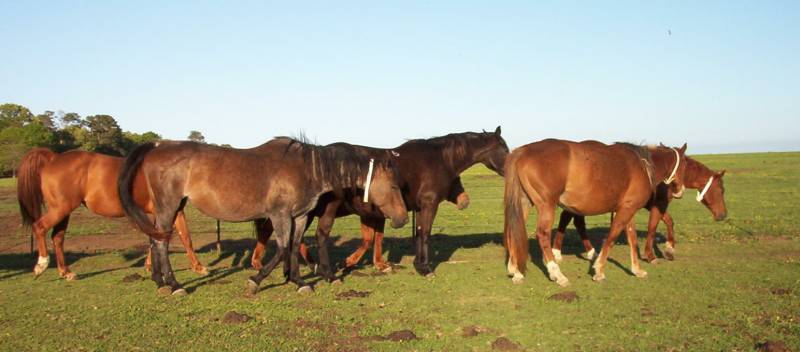 raising quality foundation quarter horses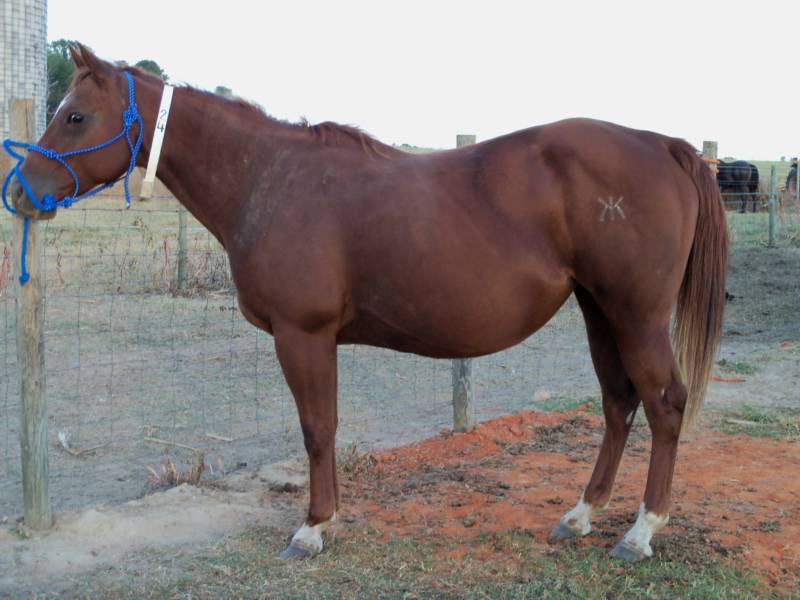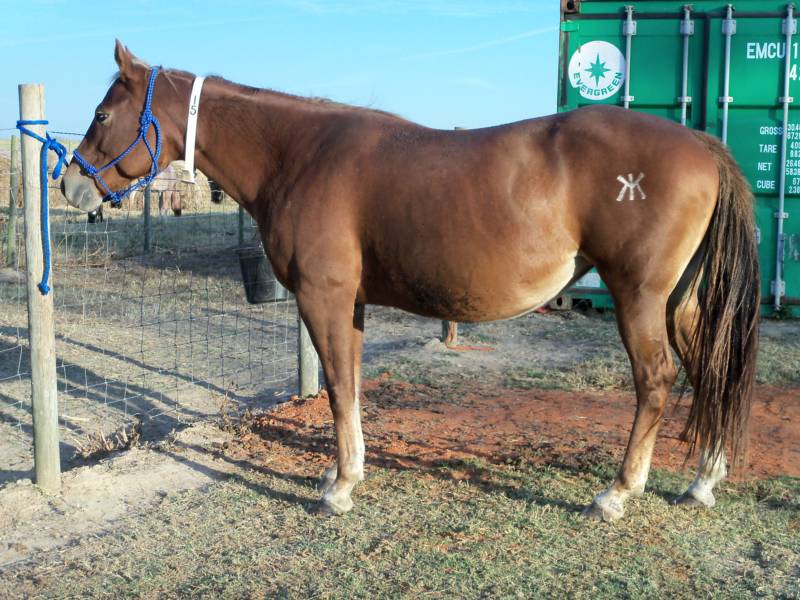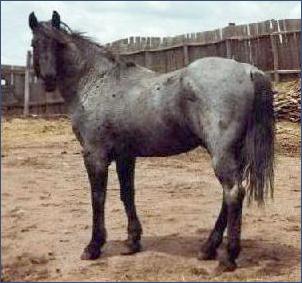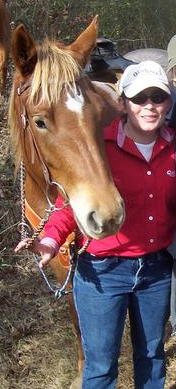 This mare is an NBHA money producer.
Ladybug is lots of fun to ride on the trails. She never gets excited and is completely traffic and dog broke. All you have to do is hang out and enjoy the ride.
Ladybug's genotype is ee/A_.
Ladybug is pasture exposed to Candy King Hancock for 2016.
We believe that the broodmares are the cornerstone of any equine operation.  Therefore, we are continually looking for exceptional mares that will add something special to our small group.  We prefer to add mares to the broodmare band after they have been used to work on the ranch and/or show.  We believe that this shows us what kind of ability they have and what they can contribute to future foals.  Most of our mares are Doc Olena and Dry Doc bred, which we believe adds a little more cow sense in the mix.  Some of them also have high concentrations of Blue Valentine, Joe Hancock, and Two Eyed Jack.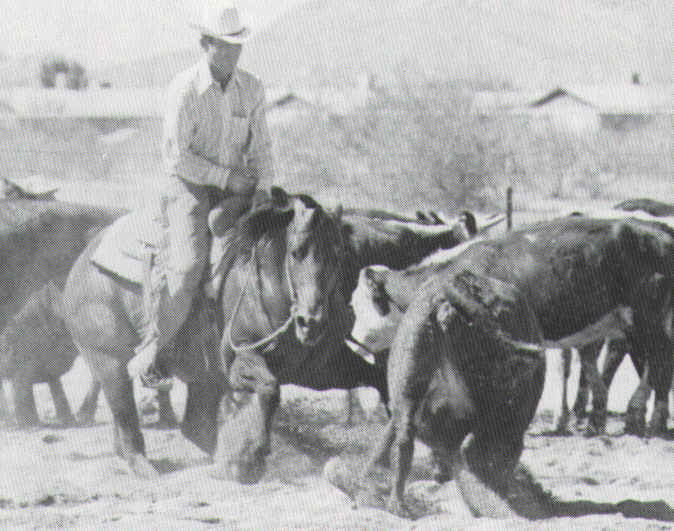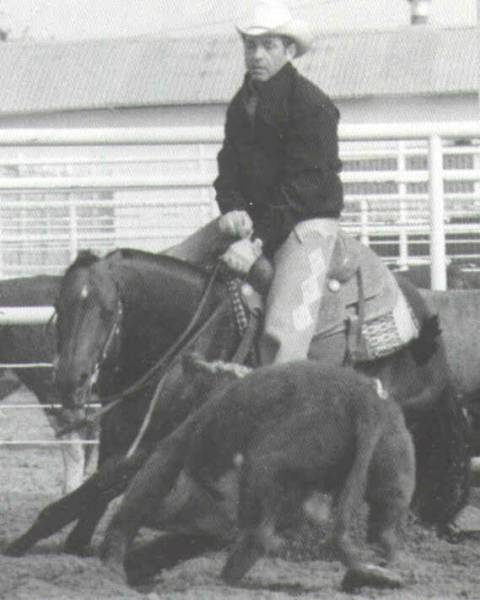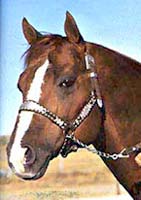 Please click on the above pictures for more information on these reference sires.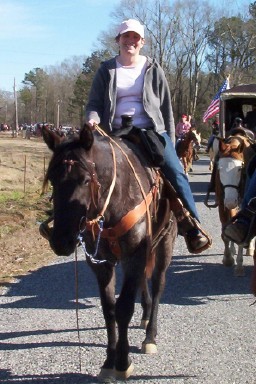 Ann has participated in such large trails rides as the the Dixie National Wagon Train (pictured left at barely 2 years old and right at 4 years old). She has also shown in halter at multiple open shows, where this Hancock/King influenced mare places or wins every time over the others.
"Ann" is a very easy going mare that is willing to do whatever is asked of her and is a pleasure to ride. Ann is out of Sputniks Gray Lady (gray) and by Blue Dust Hancock (deceased blue roan). She stands 15.1 hands and weighs about 1100 pounds. She is registered with AQHA (4505283) and FQHR. Ann has been DNA tested as Ee/aa/Rnrn.
Rich Anns Blu Dust - 2004 blue roan mare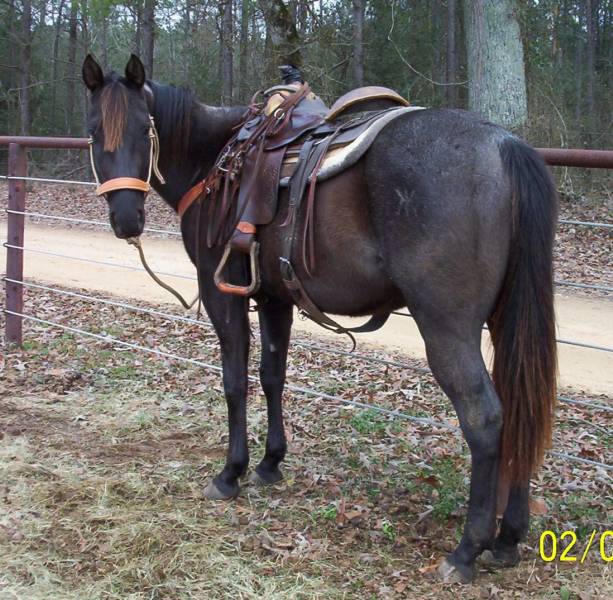 Molly - 1997 brown quarter horse mare
Molly is our only grade mare at this time. She is by a Poco Bueno bred stallion and a grade quarter horse mare. She has produced wonderful ranch geldings and working mules in the past, and we feel that she should keep producing wonderful foals when crossed with Candy King Hancock. This is a very big and pretty mare that passes along her sweet disposition to all of her foals.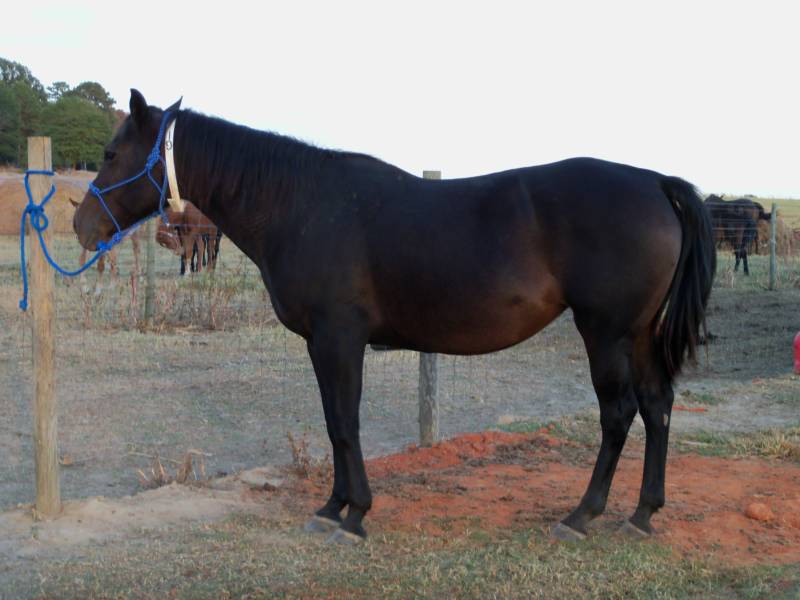 Bonnie has been pulled out of the broodmare band to go back to riding and team roping. Kade has also been using her in Little Britches Rodeos in the flag races, barrels, poles, goat tail untying, and roping events. This is a great all around mare that is hard to find!
Lady Choctaw Bar - 2002 sorrel mare
This is a very sweet mare that we have used for ranch work and to ride the trails. She is an excellent mother and always raises a nice foal. She stands 15 hands and weighs about 1100 pounds. "Ladybug" is out of Bar S Spanish Ruby and by Sugar Bar Olena. She carries 12.5% Doc Olena breeding, as well as 11.33% Leo and 10.94% Three Bars. She is triple registered with AQHA (4259256), FQHR, and NFQHA.
Docovegas Bonnie - 2001 sorrel mare

This mare has been used extensively for ranch work.  You name it and she has done it, from sorting and riding out pairs to roping and doctoring calves in the pasture.  This is a gentle mare that can do it all.  Bonnie is 15.625% Two Eyed Jack bred.  She is out of Two Eyed KW Bonnie and by Docovegas Barney.  Bonnie is double registered with AQHA (4135270) and FQHR.  She stands 14.3 hands and weighs 1100 pounds.

Bonnie's genotype is ee/aa.