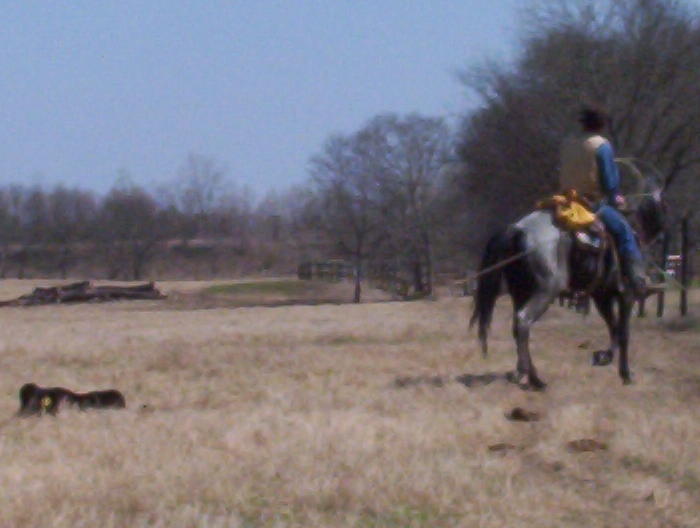 Standing exceptional stallions with high percentage Joe Hancock breeding!!!

"Booger" is a 2003 black quarter horse stallion (#4434406) that we stand as our senior stallion.
When not turned out with mares, Booger is used to rotate cattle among different pastures, ride out pairs, and rope & tag/doctor calves in the pasture. We have also used Booger at ranch sorting competitions. He shows lots of cow ability.
This is a very quiet, well minded stallion that acts like a gelding. He is all business when saddled to work.
Booger is out of Hancox Fudge and by Buck Hancock King, and he carries the walking stick brand on his hip from the Wagon Wheel Ranch. He stands 15.3 hands and weighs 1250 pounds. He carries 27.344% Joe Hancock breeding making him one of the highest percent Joe Hancock bred stallions in the country. He is also double registered with FQHR and measures over 96% foundation. We are really excited about the past foals that have hit the ground by him. At this time, Booger is not standing to outside mares.
Candy King Hancock has been sold and now resides in West Virginia.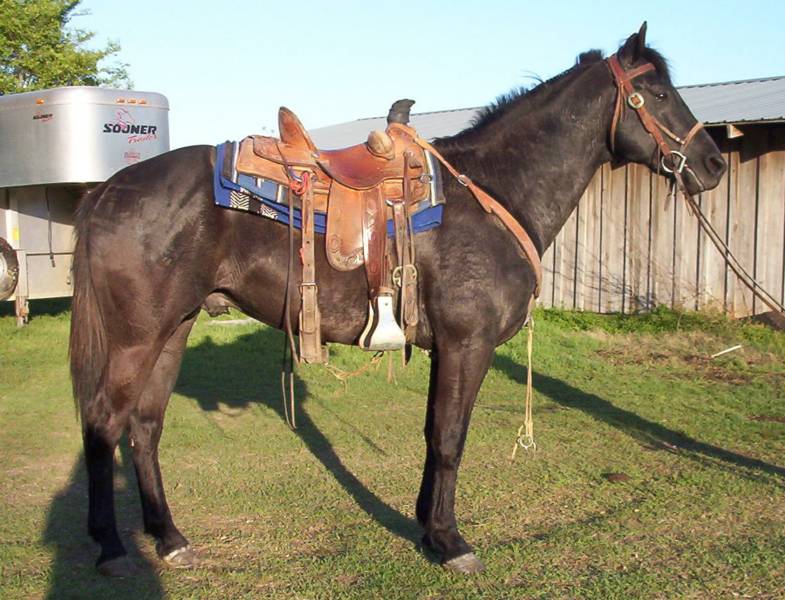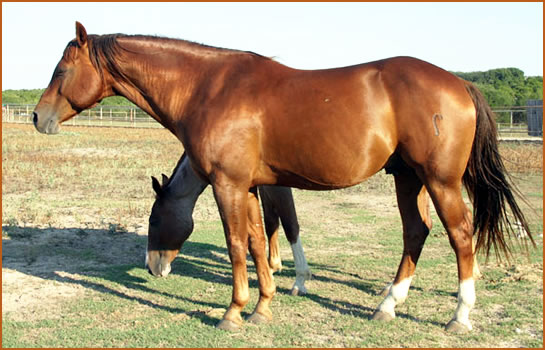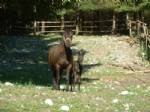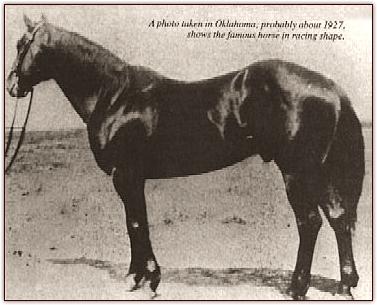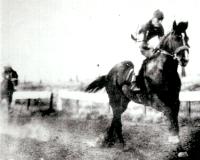 Joe Hancock
1992 AQHA Hall of Fame Inductee

(pictured to the left and right)

"Joe Hancock was open to the world for any distance from starting line to 3/8 of a mile, and won all but one of his 1/2 mile races."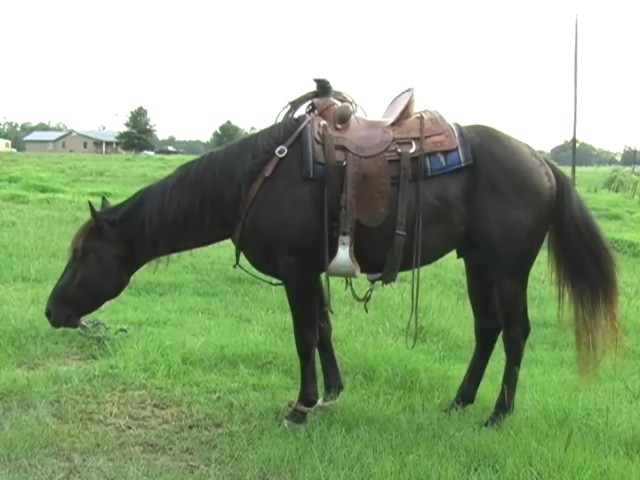 All of our using horses are taught to hobble (like Booger in the above picture) to teach patience.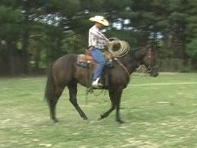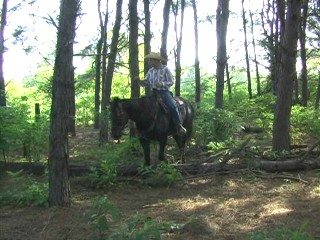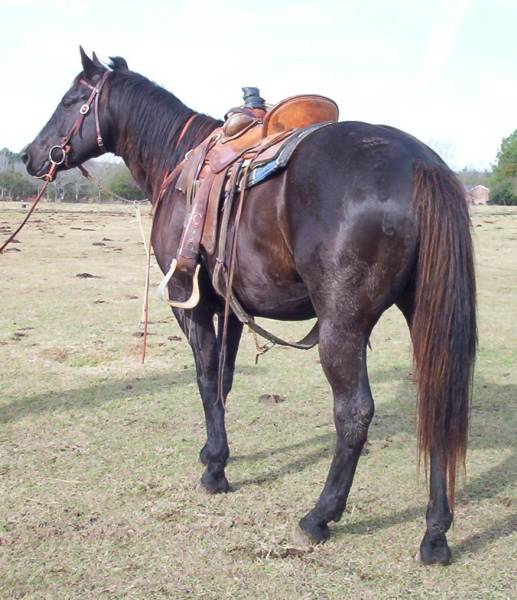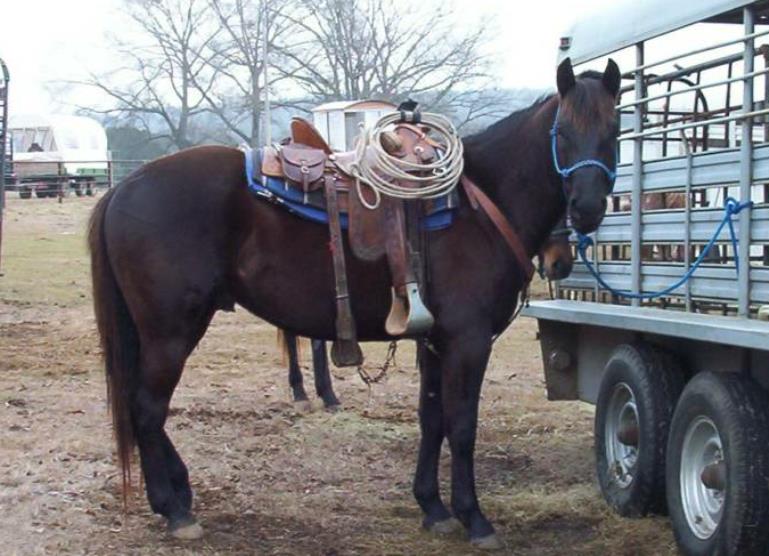 The above picture was taken when we participated in the 2008 Dixie National Wagon Train.  Booger is such a good minded, quiet stallion that a lot of people thought he was a gelding!  He stood tied all night amongst geldings and mares and was as quiet as a church mouse.
Booger can even be ridden next to mares that are in heat without acting up at all.  He is a true gentlemen under saddle and very easy to handle.

27.344% Joe Hancock (13 crosses)
25% Pig Creek Roan
25% Don Wrede
25% Little Brown Joe
17.188% Buck Hancock
14.16% John Wilkins (15 crosses)
13.28% Peter McCue (27 crosses)
12.5% Little Black Joe
12.5% Bogie Black
12.5% Easter Gentlemen
12.5% Wild Horse Breezy
Candy King Hancock is 1 of the highest percentage Joe Hancock bred stallions in the country!
Foals by Candy King Hancock
90%+ color producer to date!!!
Booger is Ee/aa and is throwing tons of color with the majority of his foals being black. In the last 7 years, Booger has only sired 4 sorrel foals! All of his foals have tons of bone, lots of heart, and willing, trainable minds and attitudes. We do not handle our foals until they are brought up to wean, and they are all quick to settle down, start eating on their own, and are easy to halter break.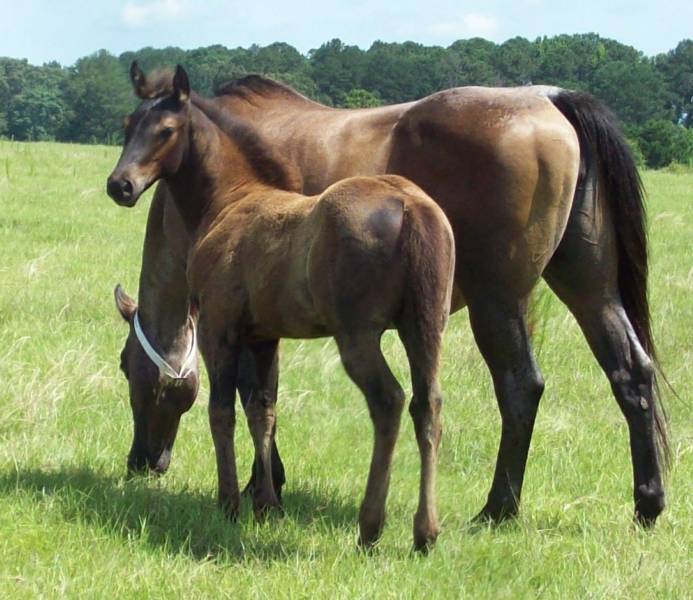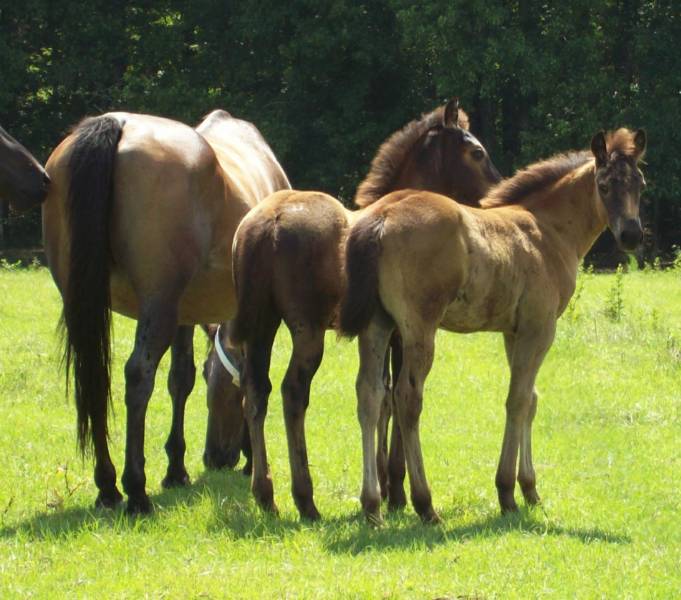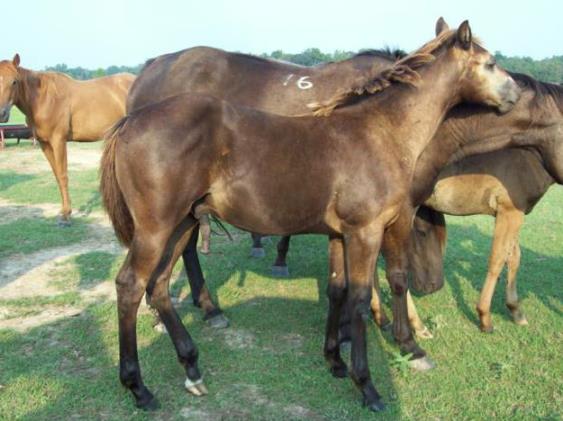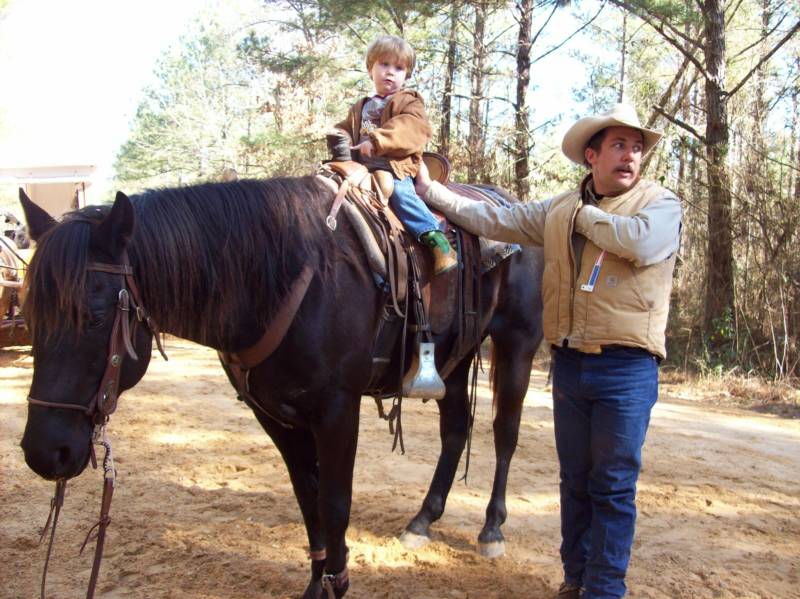 January 2009 - participating in the Dixie National Trail Ride

Booger traces back to Joe Hancock through 13 different crosses.
This stallion does not carry any Blue Valentine breeding, so he is a great cross for high percentage Blue Valentine mares!
Booger passes on his willing attitude, beautiful head, and lots of size to all his foals.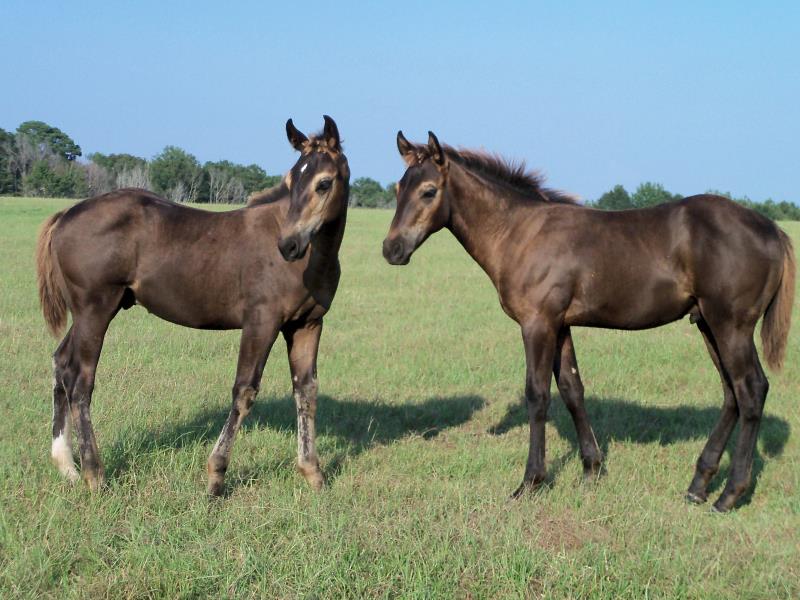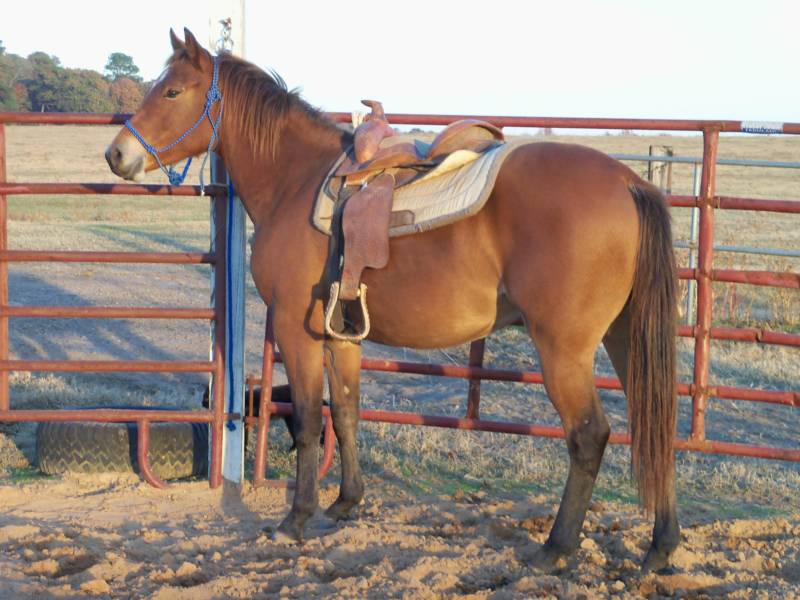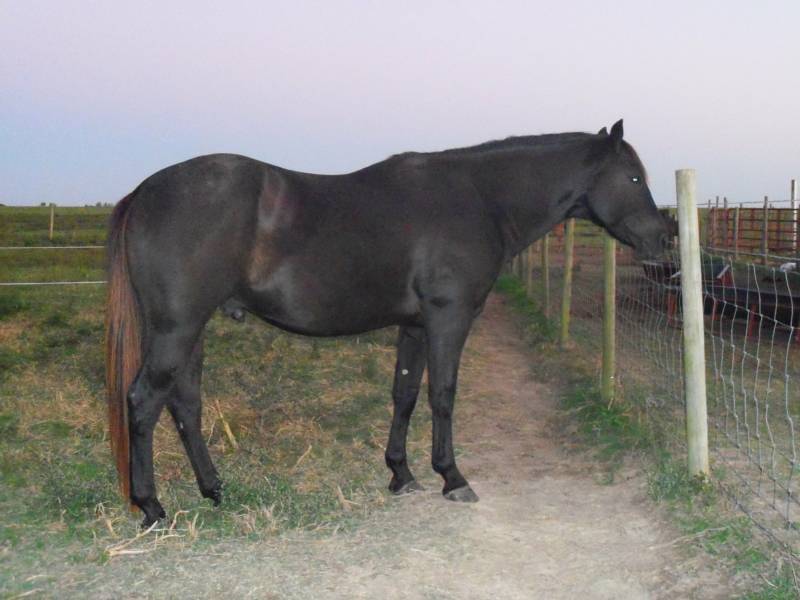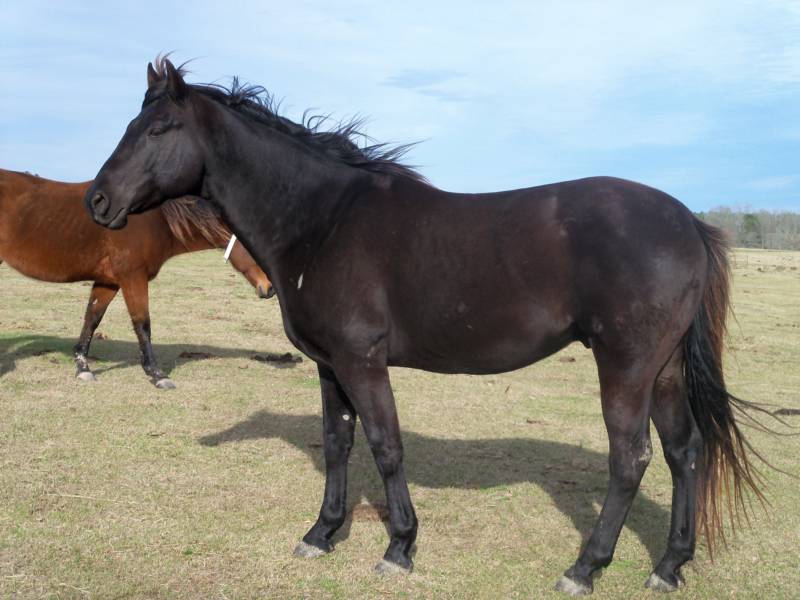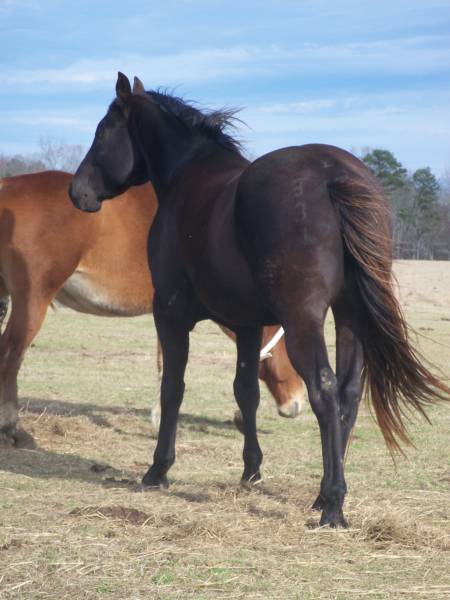 February 2012 - turned out with his broodmare band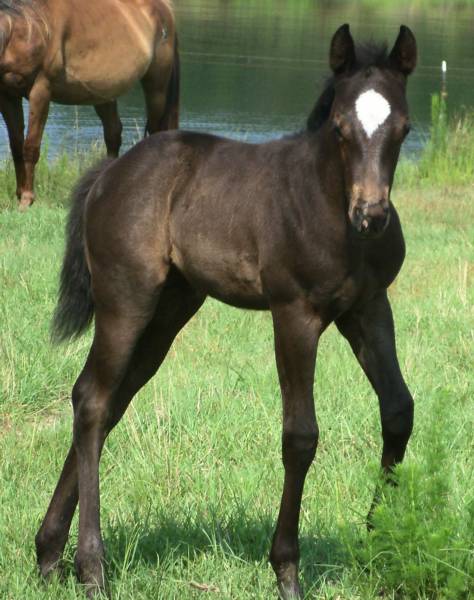 pictured above as a 3 year old